An atmospheric update to Richard Johnson's portfolio.
We are delighted to share with you a selection of new work by award-winning illustrator Richard Johnson.
Toy Circle is part of an experimental set of linked images exploring a non-linear, freeform narrative. Richard was inspired by his location drawings from a field trip to an underground labyrinth beneath a local motorway roundabout. This fictional story depicts an on-going rivalry between local 'graffers' against the backdrop of this strange, disregarded place.
The second beautiful new image is called Crossings, a thoughtful and emotionally charged piece exploring a similar storytelling device. Depicting the loneliness and trauma experienced by refugee children, many of whom are forced into living lives separated from their families.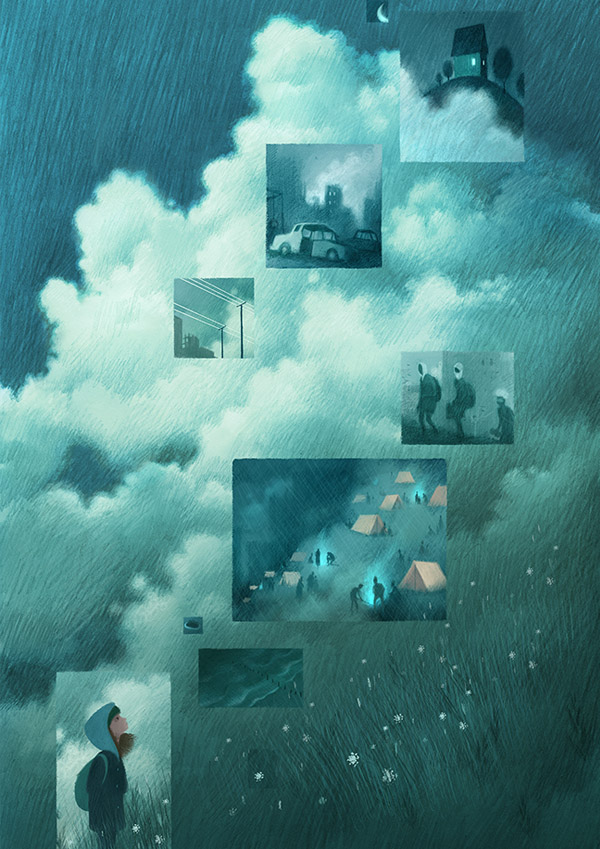 Richard's versatility lends itself to a variety of projects and for more information regarding working with him please email info@arenaillustration.com