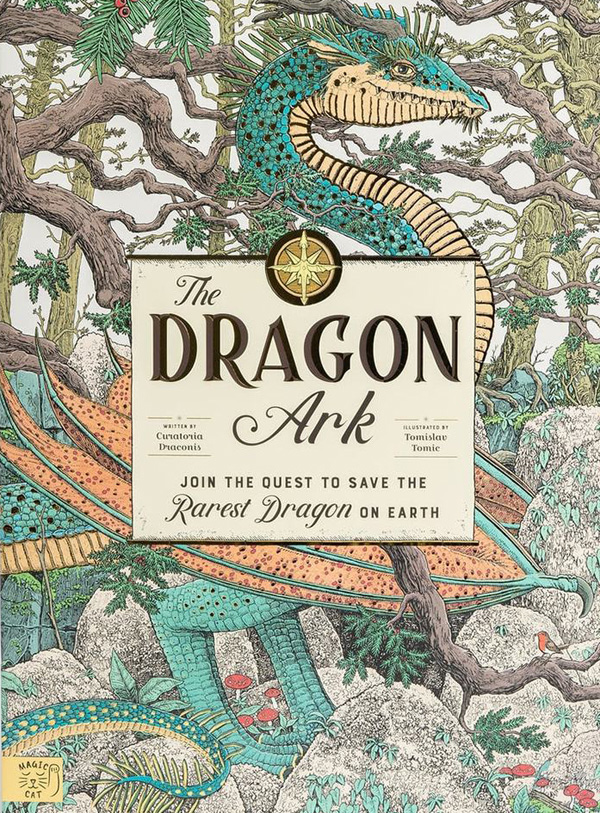 Greetings fearless adventurer, it's time to join a secret society of dragon protectors aboard The Dragon Ark!
A courageous and dynamic team of scientists, historians and librarians have come together under the guidance of The Dragon Protector to save the last of the dragons who have found themselves in desperate peril as their natural habitats are slowly being plundered and destroyed by humankind.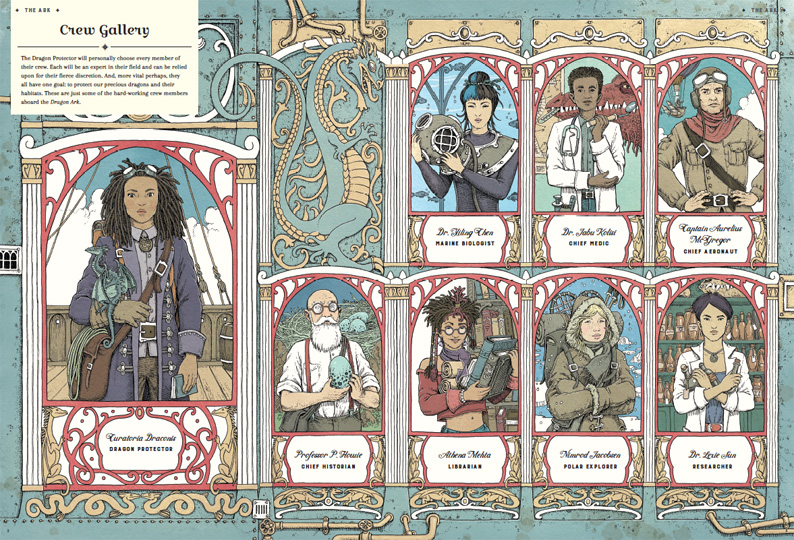 The Dragon Ark is a sanctuary for any dragon needing help and a vessel of research and discovery. The Dragon Protector knows the whereabouts of every single species of dragon on every continent of the globe. Except for one – the exquisite celestial dragon. The search for the celestial dragon has been ongoing for centuries, but time is running out – it must be found before the most mystical of dragons becomes EXTINCT. Join the quest to save the rarest dragon on Earth.
Each spread explores a new location around the world, from Antarctica to New Zealand and everywhere in between, each habitat is home to a new species of dragon specially adapted to its environment in order to remain secret. With detailed studies of every variety of dragon and fascinating facts about their specialist adaptations, this book will have young dragon fans completely entranced.
Tomislav's intricate cross-sections with Steampunk aesthetic, atmospheric habitats and fascinating maps, along with his magnificent dragons are all illustrated in such exquisite detail and richly coloured, making this a very special book – the perfect gift for any book lover.
Are you ready to step aboard The Dragon Ark and embark on the voyage of a lifetime? Here is a selection of stunning illustrations from this epic tale.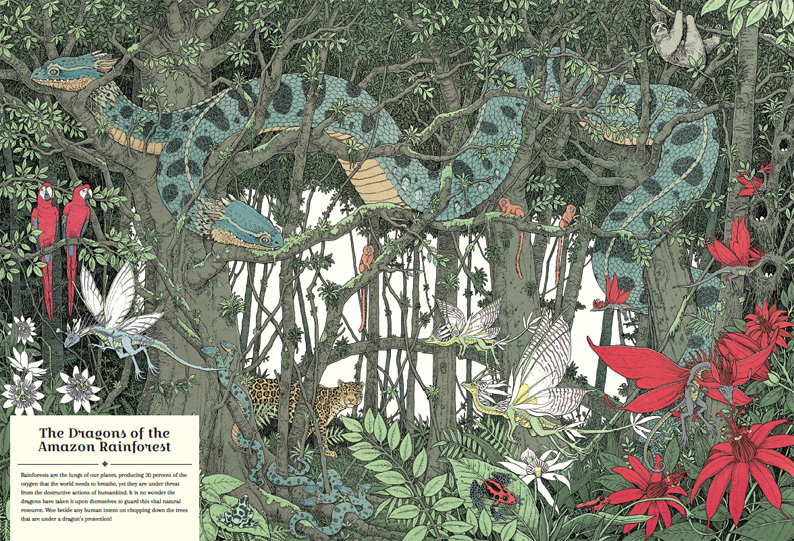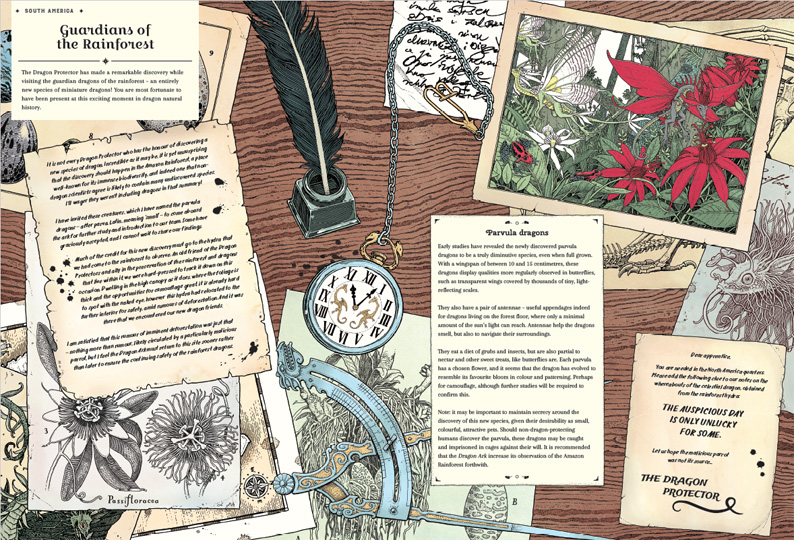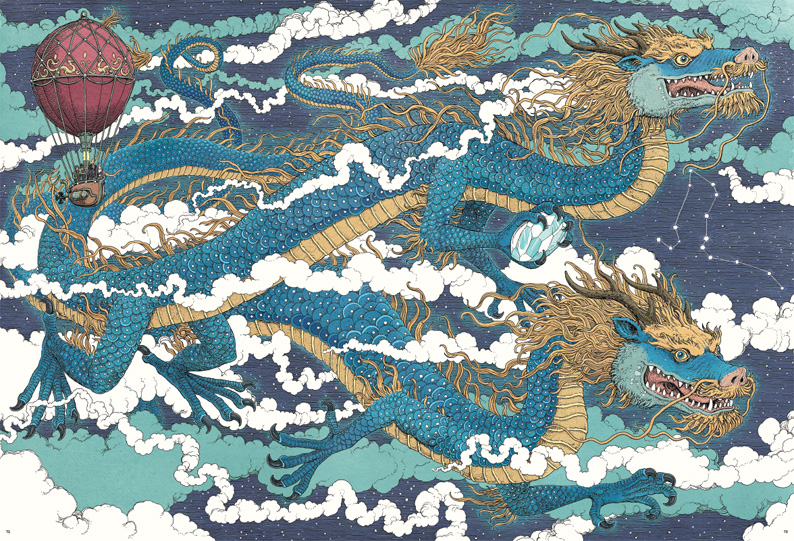 Tomislav Tomic graduated from the Academy of Fine Art in Zagreb. His exquisite, intensely detailed pen and ink drawings, based on the renaissance engraving style, perfectly illustrate tales of magic and fantasy with an appeal to adults and children alike. His beautiful illustrations were featured alongside the work of John Howe, in the bestselling novelty book, Wizardology (Templar), and many other 'ology' titles.
We hope you enjoy exploring with us! From the beginning of October, you can bag your own copy of The Dragon Ark  published by Magic Cat HERE
You can view Tomislav's spectacular online portfolio HERE for more information regarding working with Tomislav please email info@arenaillustraton.com