With this best-selling series under development by CyberGroup Studios into a TV animation we are more excited than ever to present a brand new Press Start! adventure with Thomas Flintham's Super Rabbit Boy's Time Jump!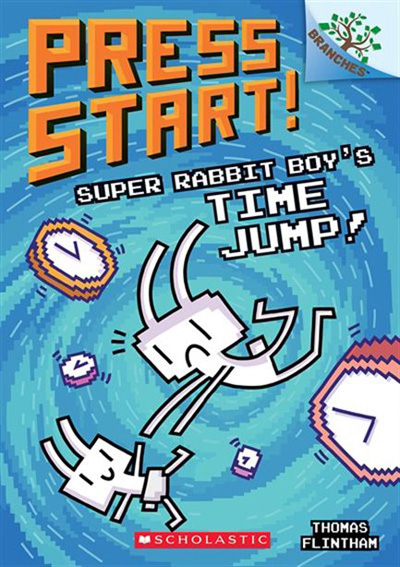 Super Rabbit Boy must travel back in time to stop King Viking! King Viking has built a Super Mega Robot Time Machine! Now he has gone back in time to team up with his younger self, Prince Viking. Together, they want to stop Baby Rabbit Boy from ever finding the magical carrot power-up that turned him into Super Rabbit Boy. Super Rabbit Boy must go on a quest through time to stop King Viking from stealing his powers! Will he be on time to save the day?
This series is part of Scholastic's early chapter book line, Branches, aimed at newly independent readers. With easy-to-read text, high-interest content, fast-paced plots, and illustrations on every page, these books will boost reading confidence and stamina. These gateway books are ideal for those keen to start reading fiction independently are a perfectly paced, highly entertaining, visual feast.
Buckle up, hold tight, get ready for a time travel adventure of a lifetime.
Here's a sneak peek at Super Rabbit Boy's latest escapade.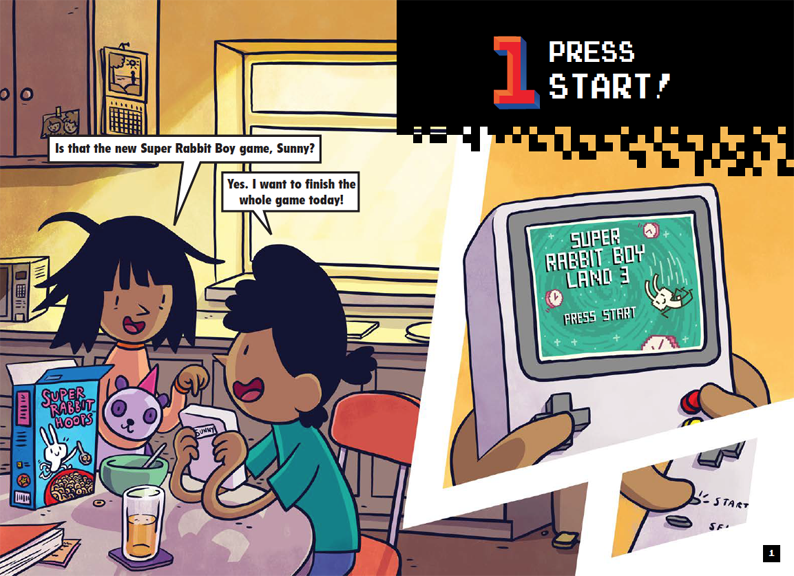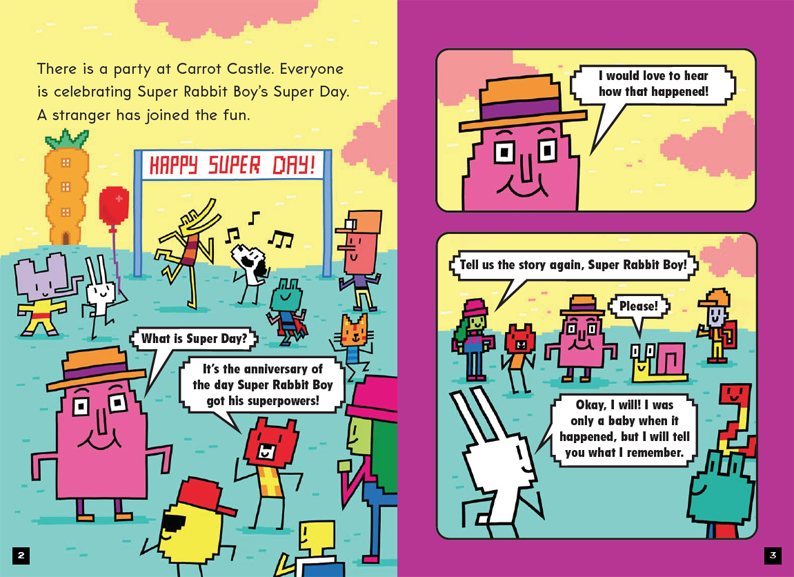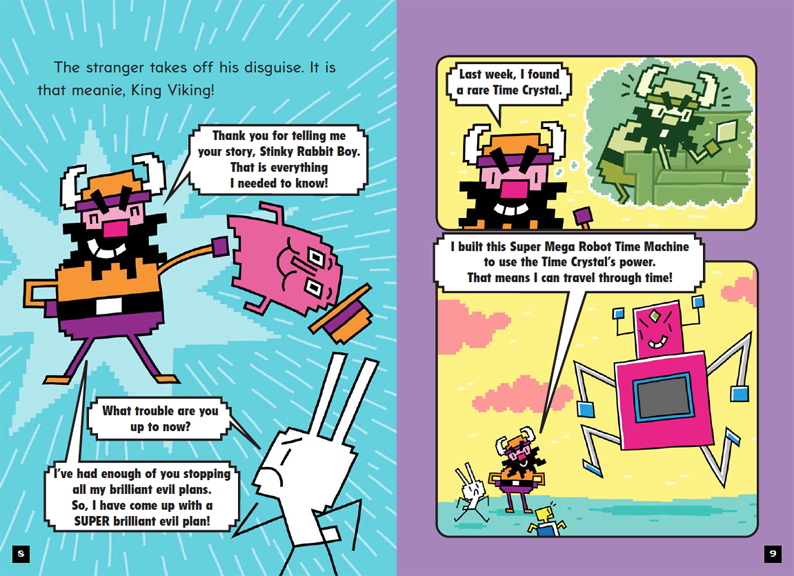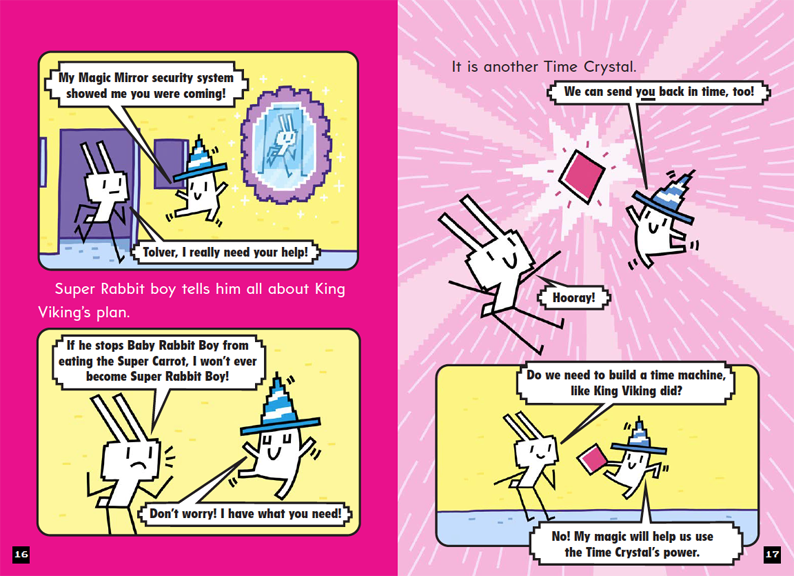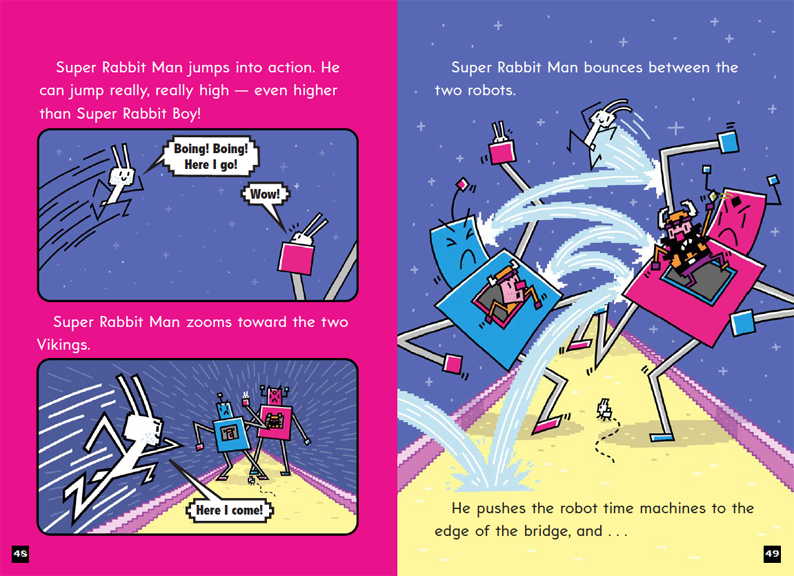 There are several titles published by Scholastic in this rip-roaring series so grab your copies HERE
You can find Thomas on Twitter or view his online portfolio HERE, for more information about working with Thomas please email info@arenaillustration.com