In these strange times, it takes wonderful projects like The Book of Hopes to shine a light on all of the positivity and joy that still surrounds us. Edited by author Katherine Rundell, The Book of Hopes, published by Bloomsbury brings together 100 of the country's most well-loved authors and illustrators in a one of a kind collaborative project.
This extraordinary collection of short stories, poems, essays and pictures is dedicated to the doctors, nurses, carers, porters, cleaners and everyone currently working in hospitals with Katherine's fee being donated directly to NHS charities.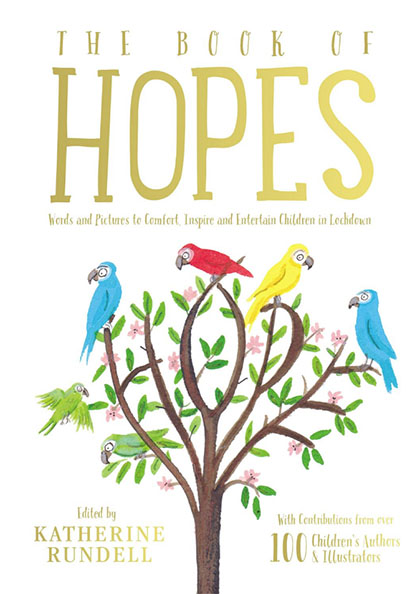 This inspiring work contains stories and pictures from Laureates past and present and contributions from Arena illustrator's Jonny Duddle and Alex T. Smith. Created to delight and comfort readers of all ages with new ideas, humour and heroic tales, this book will be relished and dipped in to by readers of all ages and will undoubtedly entertain and entrance during these times of restricted freedoms.
Jonny's contribution of a light-hearted poem about a hefty Viking full of the joys of spring will be sure to raise a smile with readers young and old; as will Alex's breathtaking homage to Audrey Hepburn with his spring-like eruption depicting her quote "To plant a garden is to believe in tomorrow'.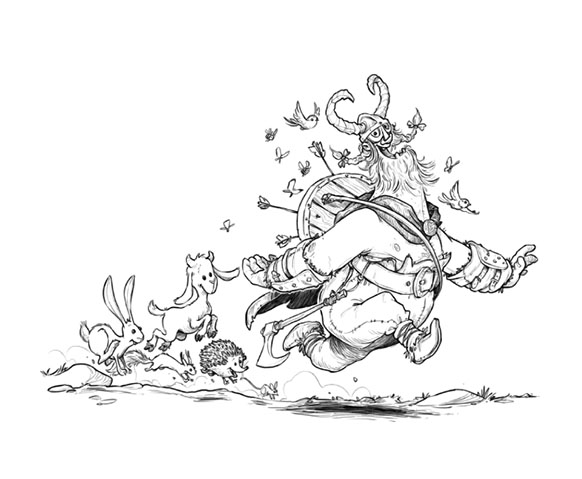 'A-Viking in the Springtime'
Oh, how I love the Springtime!

Night turns into daytime,

Makes me want to sing time,

Sun upon my cheeks time,

Skipping through the trees time,

Sailing over seas time,

A-Viking we will go time!

A-ringy-ding-a-ding time,

Oh, how I LOVE the Springtime!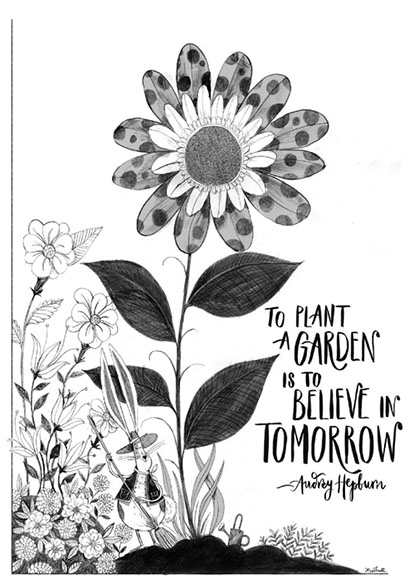 The Book of Hopes is available as a free downloadable PDF at literacytrust.org.uk. so head over there and enjoy this majestic book at your leisure. Huge congratulations to all involved.
You can follow Alex T Smith and Jonny Duddle on Twitter.