The CILIP Kate Greenaway longlist has been announced, we always await the listings with baited breath hoping to see some of our supremely talented illustrators recognised for this prestigious award.
Celebrating the best in children's writing and illustration respectively, the Medals are unique in being judged by children's librarians, while the Shadowers' Choice Award, recently added to the Awards ceremony celebrations, is voted for by children and young people who shadow the Medals. The 40-strong list of titles for the 2020 Medals (20 on each longlist) was selected from a total of 162 nominations, read by an expert volunteer team of 14 children's and youth librarians from across the UK.
This year we were thrilled that former medal winner Levi Pinfold has been long-listed for the 2020 medal for his stunning collaboration with author David Almond in The Dam, published by Walker Studio.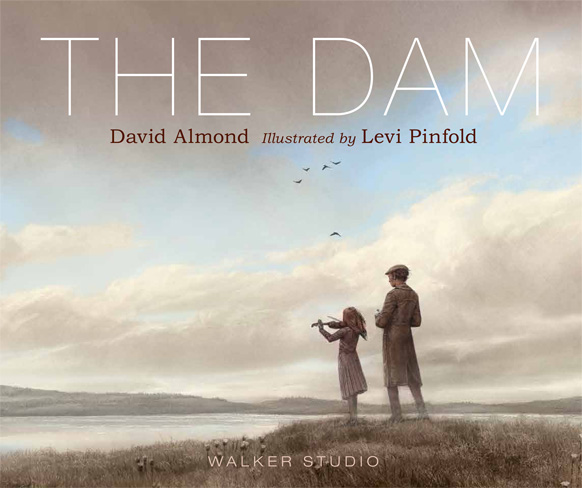 The Dam is a poetic tale based on the true story of the flooding of the Kielder Valley. Rich in folk music and legend. Years ago, before a great dam was built to fill the valley with water, there were farms and homesteads in that valley and musicians who livened their rooms with song. After the village was abandoned and before the waters rushed in, a father and daughter returned there. The girl began to play her fiddle, bringing her tune to one empty house after another — for this was the last time that music would be heard in that place. With exquisite artwork by Levi Pinfold, David Almond's lyrical narrative — inspired by a true tale — pays homage to his friends Mike and Kathryn Tickell and all the musicians of Northumberland, to show that music is ancient and unstoppable and that dams and lakes cannot overwhelm it.
Levi's peacefully dramatic paintings gently complement David's delicate text in this immersive and soul penetrating picture book.
You can a selection of our favourite most breath-taking paintings as featured in The Dam published by Walker Books HERE.
Levi previously won the Kate Greenaway Medal for his picture book Black Dog published by Templar Publishing and most recently Won the CILIP Amnesty Honour for A Song from Somewhere Else written by A F Harold and published by Bloomsbury. You can see Levi talking about his work on that book over on our Video blog HERE
Levi currently lives with his wife and dog in New South Wales, Australia with a lot of open space and very few distractions. His online portfolio including his work for the Harry Potter series and a number of his award-winning picture books can be viewed HERE or you can follow him on Instagram HERE
For more information regarding working with Levi Pinfold please email info@arenaillustration.com