Chocks away and pencils at the ready for a brand-new colouring book illustrated by Frances Castle.
Bring to life the aviation legends that took to the skies during World War Two with the Imperial War Museum's fantastic colouring book, World War Two Planes Colouring Book by Frances Castle which publishes this April. This bold action-packed activity book consists of 72 pages filled with well-known and lesser-known aircraft from WW2, including a Supermarine Spitfire, Lancaster Bomber and B-17 Flying Fortress. This colouring book has a vintage, comic-book feel and not only features over 30 stunning line illustrations of iconic aircraft but also recreates the scenes from the epic air battles over Europe and beyond.
The aircraft featured in this colouring book are just a snippet of the many that participated in World War Two, inspired by photographs and artworks from IWM's collections and beautifully interpreted by Frances in her bold, graphic style.
From the airfield and runway to full flight and battle mode the illustrations in this book are sure to inspire a creative flare in keen aviation enthusiasts. The attention to detail pays tribute to the extensive background research undertaken by the whole IWM publishing team. Frances worked closely with them and their historian to painstakingly recreate many of the planes that took part in active service in World War 2 some of which are displayed at the Imperial War Museum's sites around the country.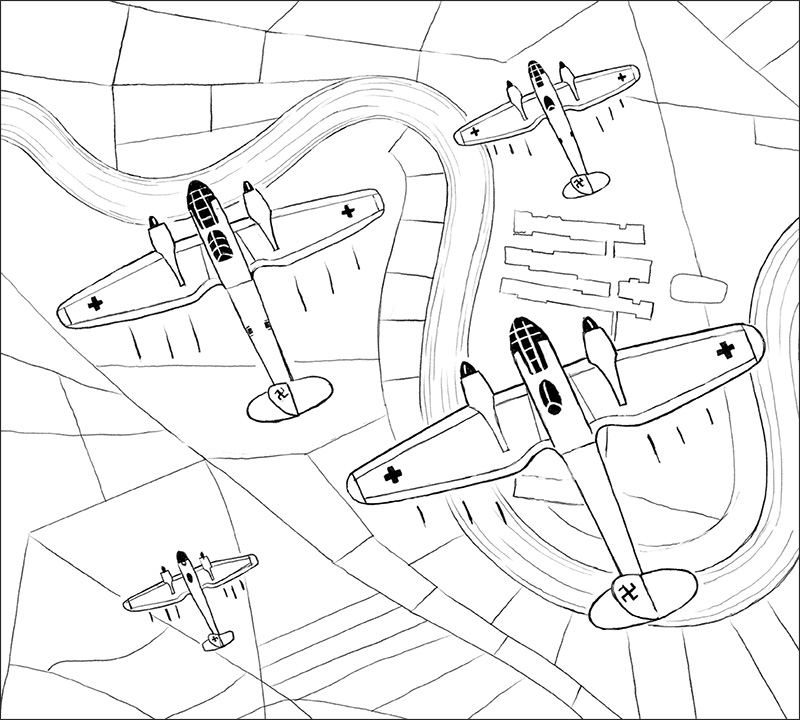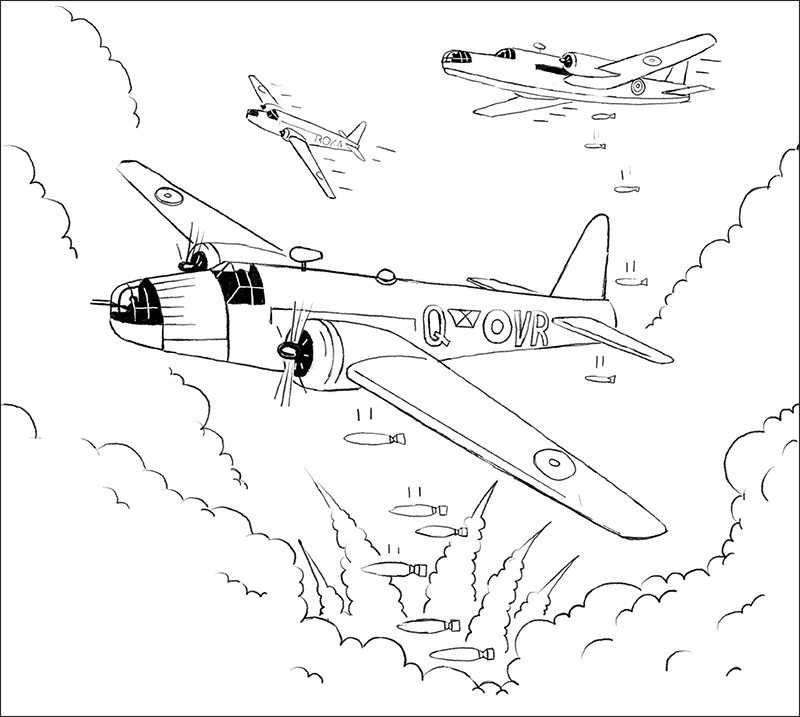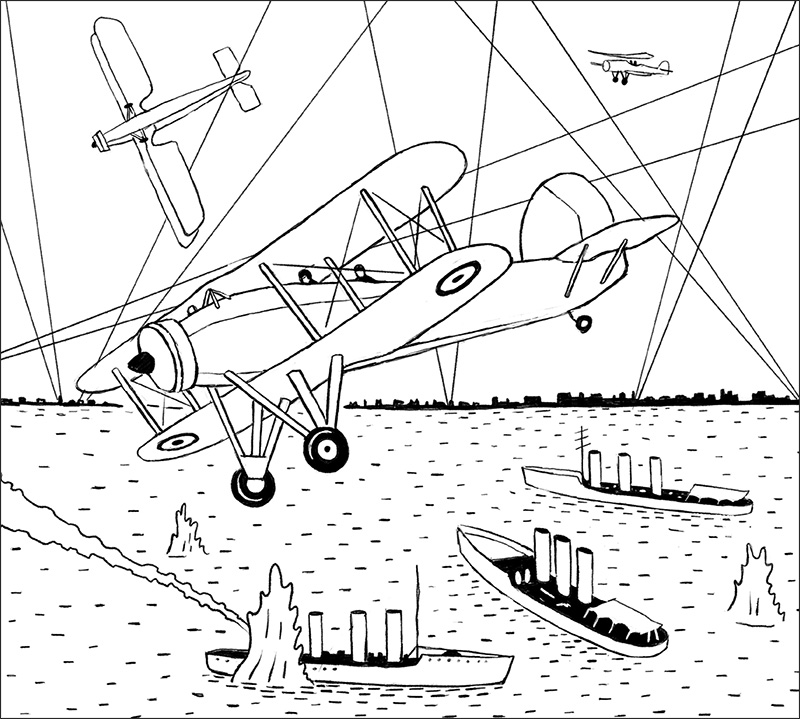 Frances has collaborated with the world-famous Imperial War Museum a number of times on various projects but the latest publication has to be one of our favourites. Pick up your colouring pencils and be transported back to World War Two with this perfect gift for aviation lovers big or small. You can buy a copy of World War Two Planes Colouring Book HERE.
You can find Frances in Instagram or view her online portfolio HERE.
If you would like to collaborate with Frances please email info@arenaillustration.com