It's time to pop the kettle on and make yourself a brew, because we've got something really rather special which we'd like to share with you.. And that's where our ambitious intentions of a rhyming blog post end as we hand over to a professional…
We are thrilled to present a brand new poetry collection by one of the Nations favourite poets, Pam Ayres. Not only is she one of the few authors who has had books in the Sunday Times bestseller charts in almost every decade since the 1970s, but she has also been a hugely successful writer, broadcaster, and entertainer for over 40 years. Up in the Attic is a sensitive, observant collection of rhymes beautifully illustrated by Arena Illustrator Susan Hellard.
A hilarious, reflective and profound collection of poetry featuring funny and often poignant illustrations by Susan Hellard which work in tandem with the text perfectly. From the dubious joy of being an exhausted, panic-stricken hostess in 'The Dinner Party' or feelings of unease about pub tableware in 'Don't Put My Dinner on the Slate!', to a poignant reflection of war in 'Down the Line' and the bittersweet nostalgia of 'Up in the Attic', this new collection will tickle and move readers in equal measure. This is the fourth collection of Pam's poems that Sue has had the pleasure in illustrating and the collaboration continues to strengthen from book to book.
Pam Ayres says of Susan Hellard's work: "she's an absolute genius, I love her… She's an unsung hero, in my opinion". We've thought that for years but it's always nice to hear an author agree. You can hear Pam Ayres chat to Jo Good on BBC Radio London about her book 'Up In The Attic' which is published by Ebury Press: You can see more of Sue's illustrations for another poetry book by Pam Ayres here: Grab a copy of Up in the Attic HERE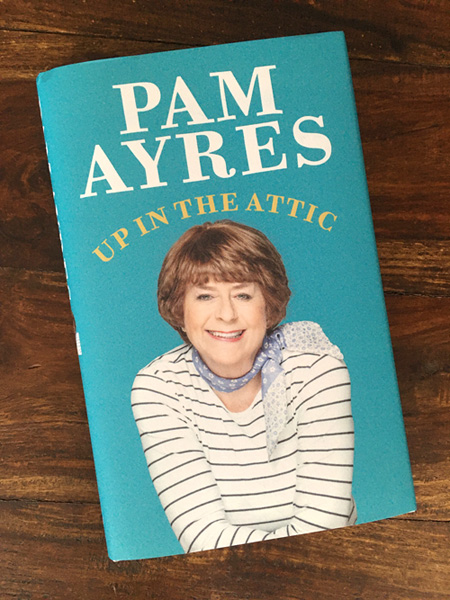 Up in the Attic – EXTRACT
I've got to find a document, whereabouts unknown,
I haven't seen the thing since George VI was on the throne,
A copy's unacceptable, or so the jobsworth said,
There's only one place left to look, and that's the one I dread.
It isn't in the chest with the drawers stuffed full,
It isn't in the cupboard with your old knitting wool,
It isn't in the garden where the cauliflowers grow,
Where is it? Where is it? I think we all know…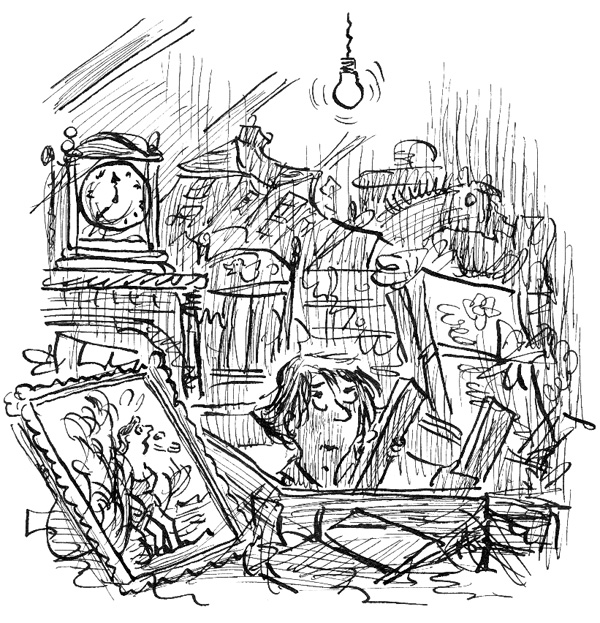 SECURITY – An extract
"Can I touch you?" If you must,
Provided you're devoid of lust,
Come pat me down, come, stroke my bust,
Inspect me,
Protect me,
Don't let the bombs affect me.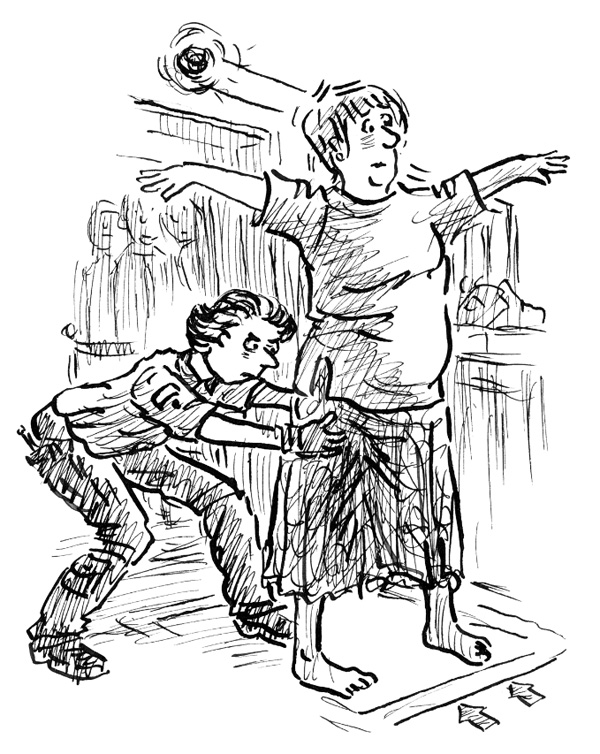 Boarding – An extract
Relief! I've found my seat at last,
Tucked away my boarding pass,
Belted up, secure and fast,
So fly me!
Ply me!
Folk are shuffling by me.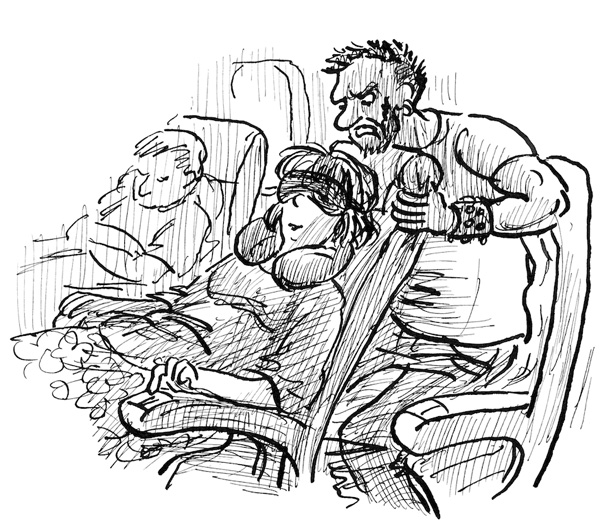 Landing – An extract
To the upper locker go,
Cabin baggage swinging low,
Concuss the chappie down below,
He's glaring,
I'm raring,
Ready to go haring.