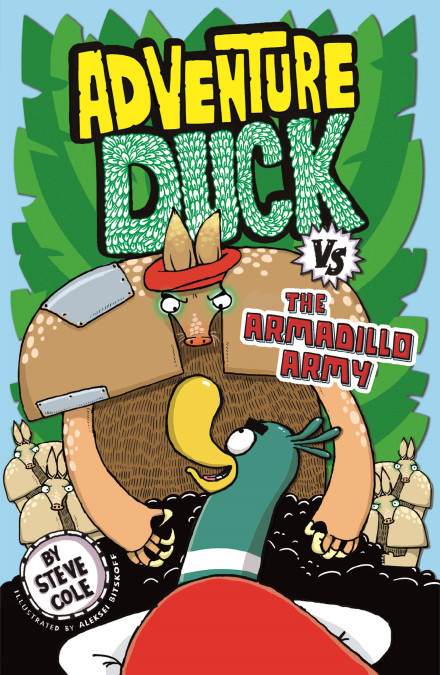 Our favourite duck with the supersonic quack is back in Adventure Duck VS The Armadillo Army. With Ziggy his zebra sidekick, Adventure Duck returns in a tasty new mission set in Mexico with amazing illustrations by Aleksei Bitskoff. Their nemesis, Power Pug is trying to take over the world (again) by seizing control of the global chocolate market.
Luis the Llama who has super-soft wool, a flair for fashion and a talent for projectile spitting, helps the superhero amigos as they set out to foil Power Pug's nefarious plans to dig up the rainforest and build a massive chocolate factory. But an army of armadillos, led by super-sized Armando the Commando, stands in their way… Can they  find a chink in the giant armadillo's armour and save the rainforest from destruction?
Aleksei's illustrations just explode off the pages in this quacking tale written by Steve Cole, published this month by Orchard.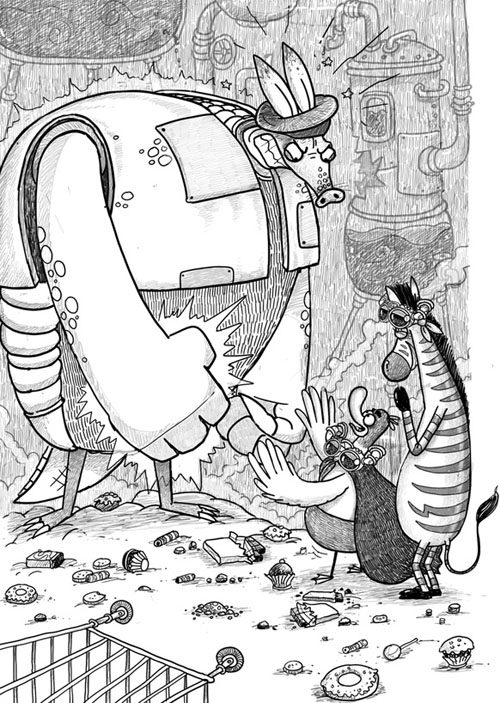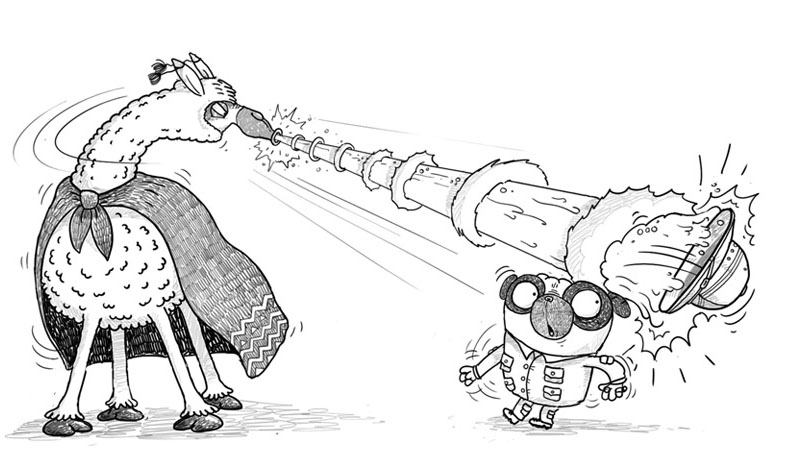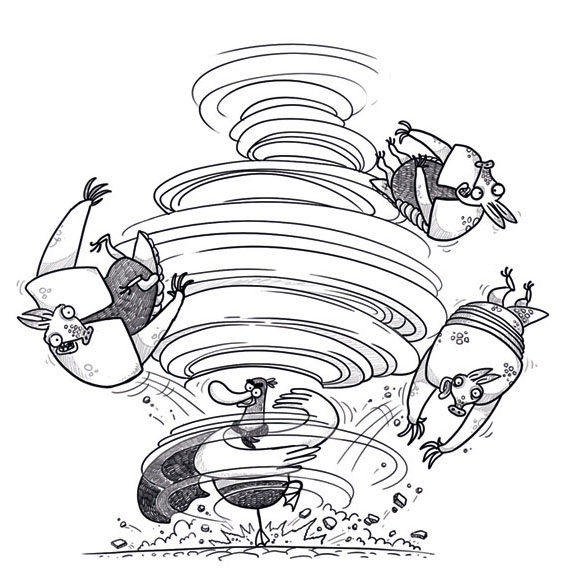 Adventure Duck vs The Armadillo Army is the second in the series – if you want to see more check out the first book, Adventure Duck vs Power Pug.
View Aleksie's online portfolio HERE or follow him on Instagram and Twitter