At Arena HQ we are thoroughly enjoying embracing Instagram to share the amazing work our illustrators create, it's the perfect visual platform to showcase the best of the best as well as brilliant little snippets and sneak peeks. You can follow us HERE
We are steadily building our followership and have found it's a great way to discover new artists and explore trends. We thought we would introduce you to a few of our illustrators accounts for an authentic insight into how they work and what they are working on.
Joe Lillington – Follow Joe HERE
Joe regularly posts work in progress and concept work for new projects as well as demonstrating techniques using his own Procreate brush sets.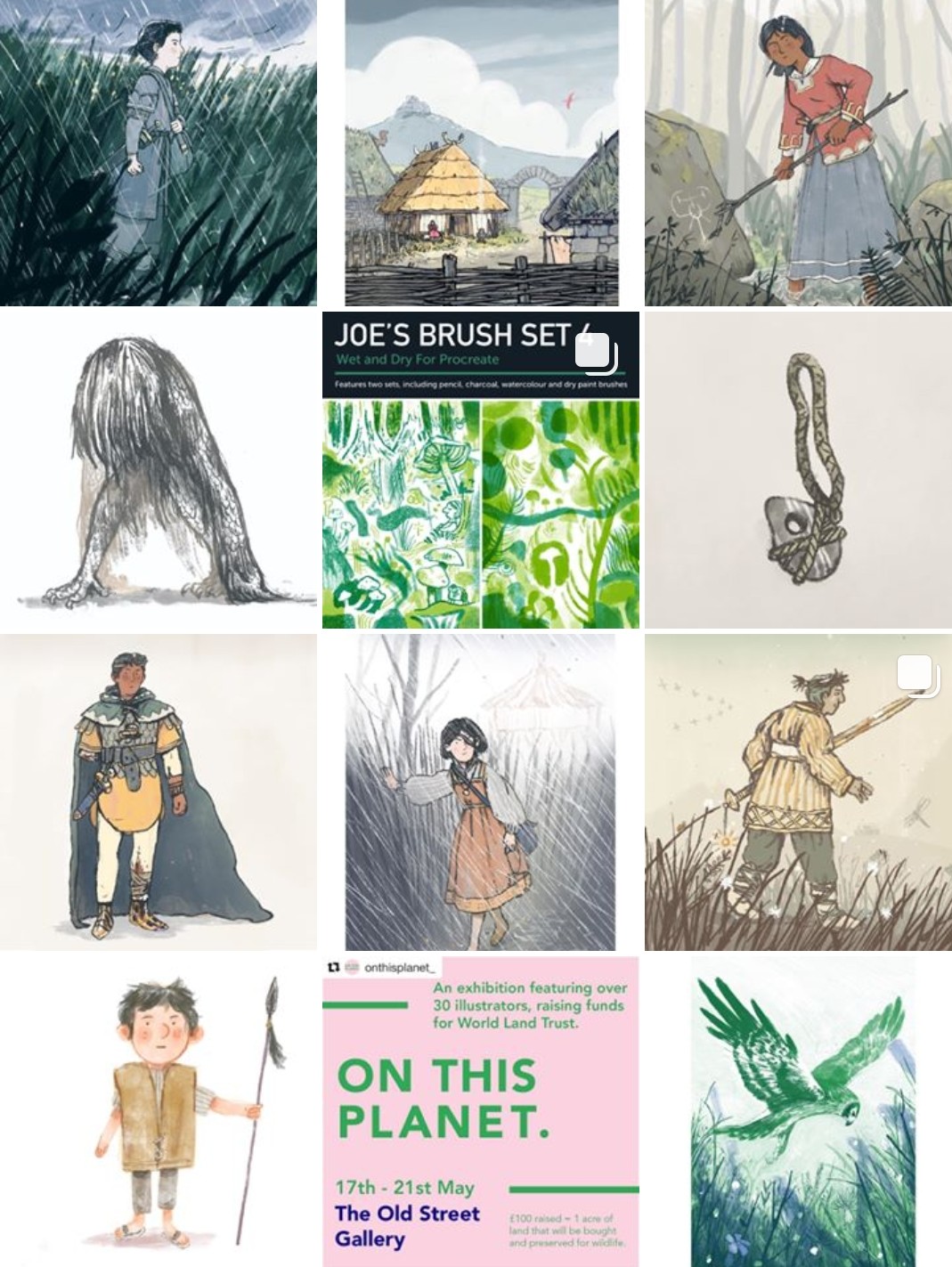 Simon Bartram – Follow Simon HERE
As well as development work from some of his most well known picture books such as Bob Man on the Moon, Simon also shares some of his exquisite fine art portraits. His craftsman ship is really something to behold.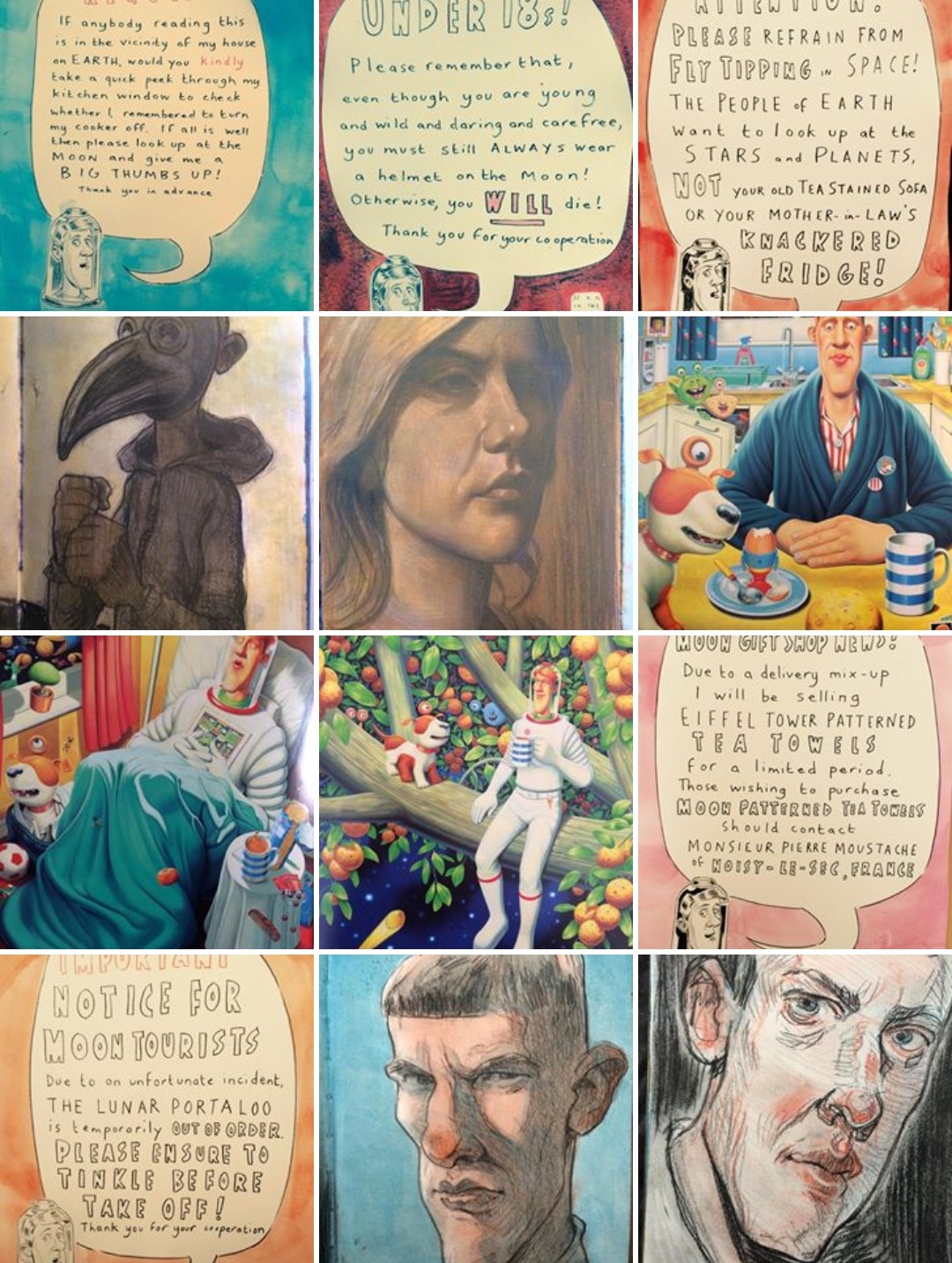 Steve May – Follow Steve HERE
For light relief of the highest order and an insight into the whacky mind of a truly talented maverick, visit Steve May on Instagram, his spontaneous, pen and ink illustrations and hilarious moments commenting on current affairs and trending themes will have you rolling in the aisles.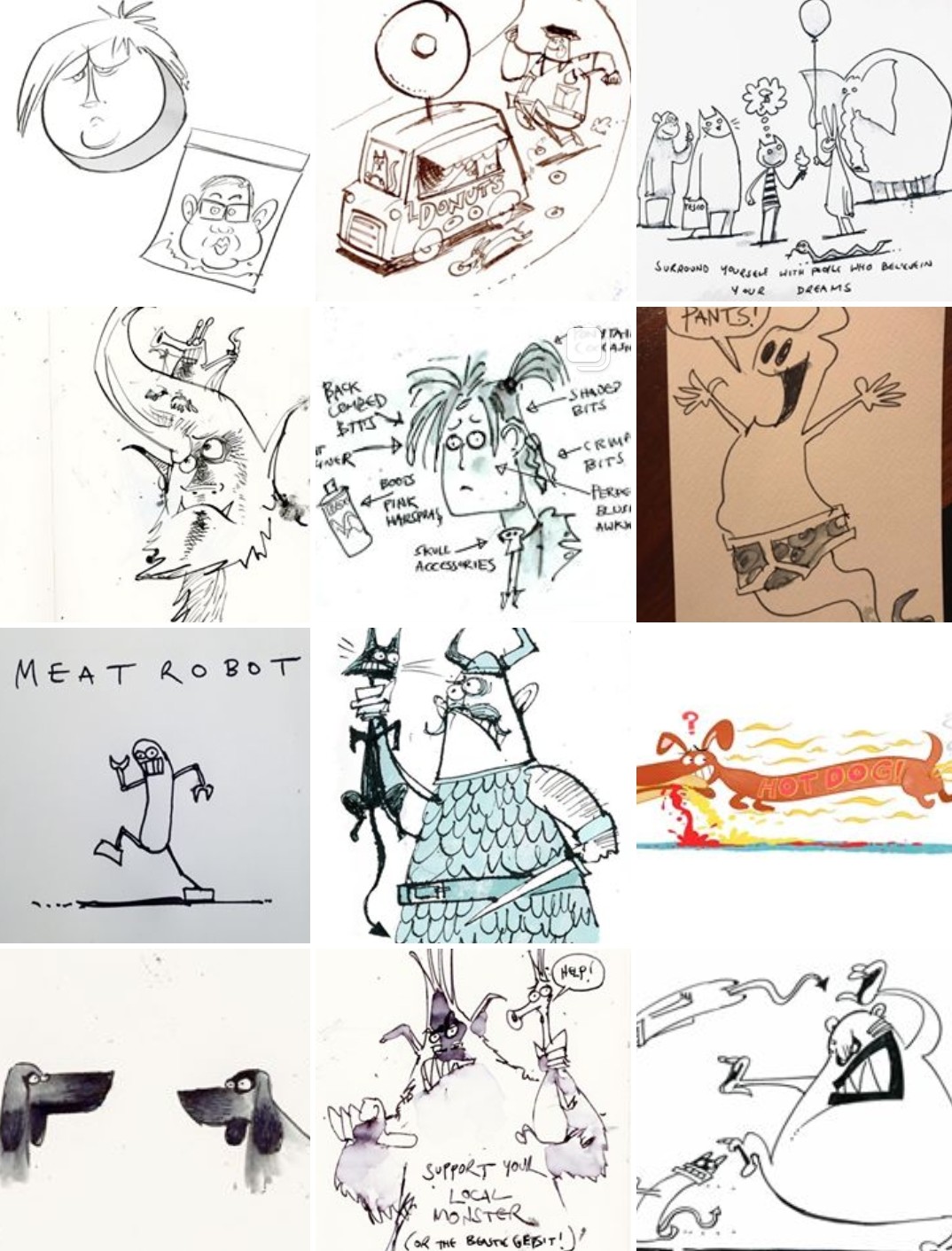 Emily Fox – Follow Emily HERE
As well as a host of characters from the Harry Potter books you will find a delightful menagerie of collage style critters alongside the cast of her fiction collaborations with the likes of Laura James.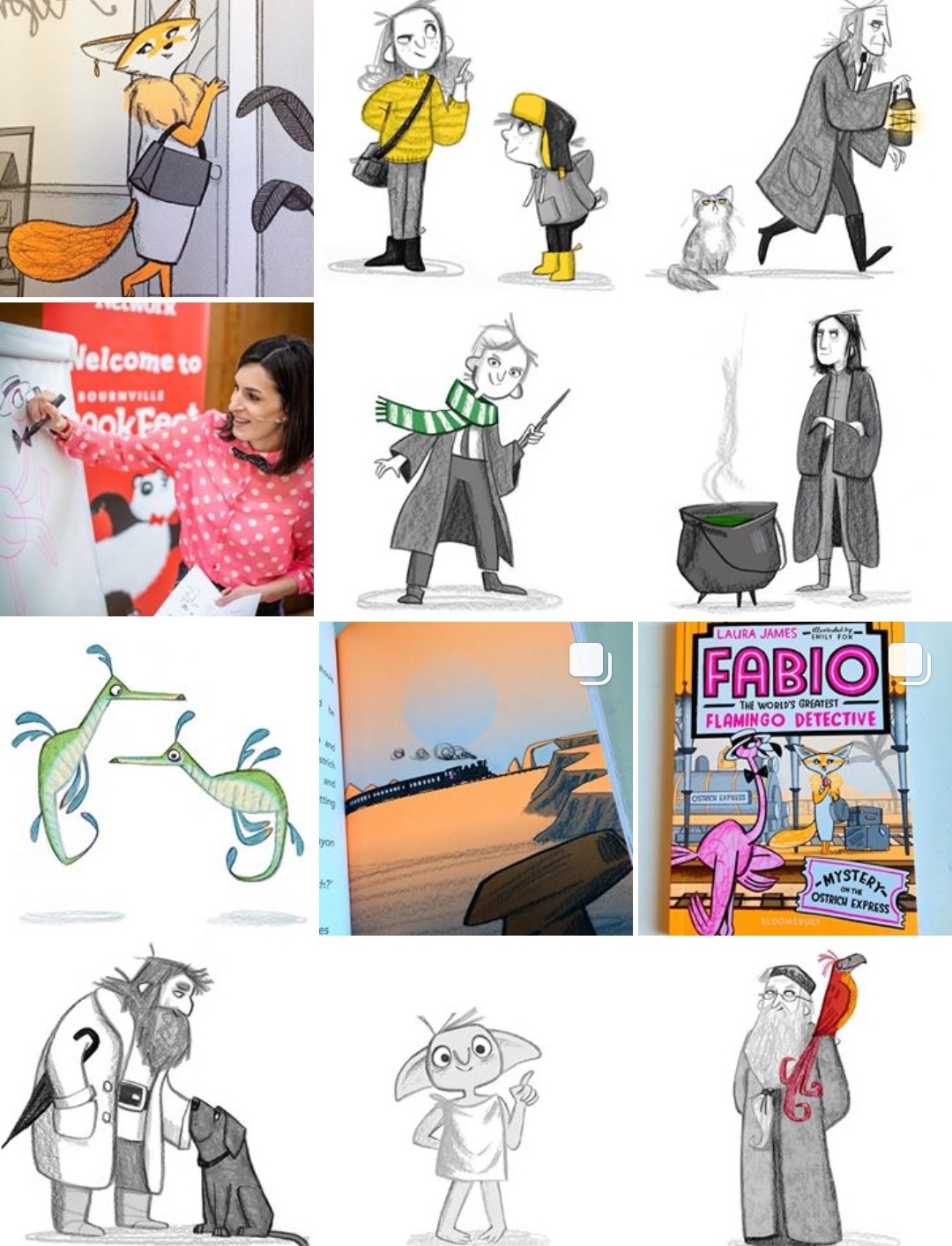 Alexsei Bitskoff – Follow Aleksei HERE
If fine detail and mind boggling time lapse videos are your thing then this is the account for you. Aleksei creates unbelievably intricate sketches of steam punk inspired characters and machines, they are a sight to behold and the videos give a real insight into the way Alexsei works, truly fascinating.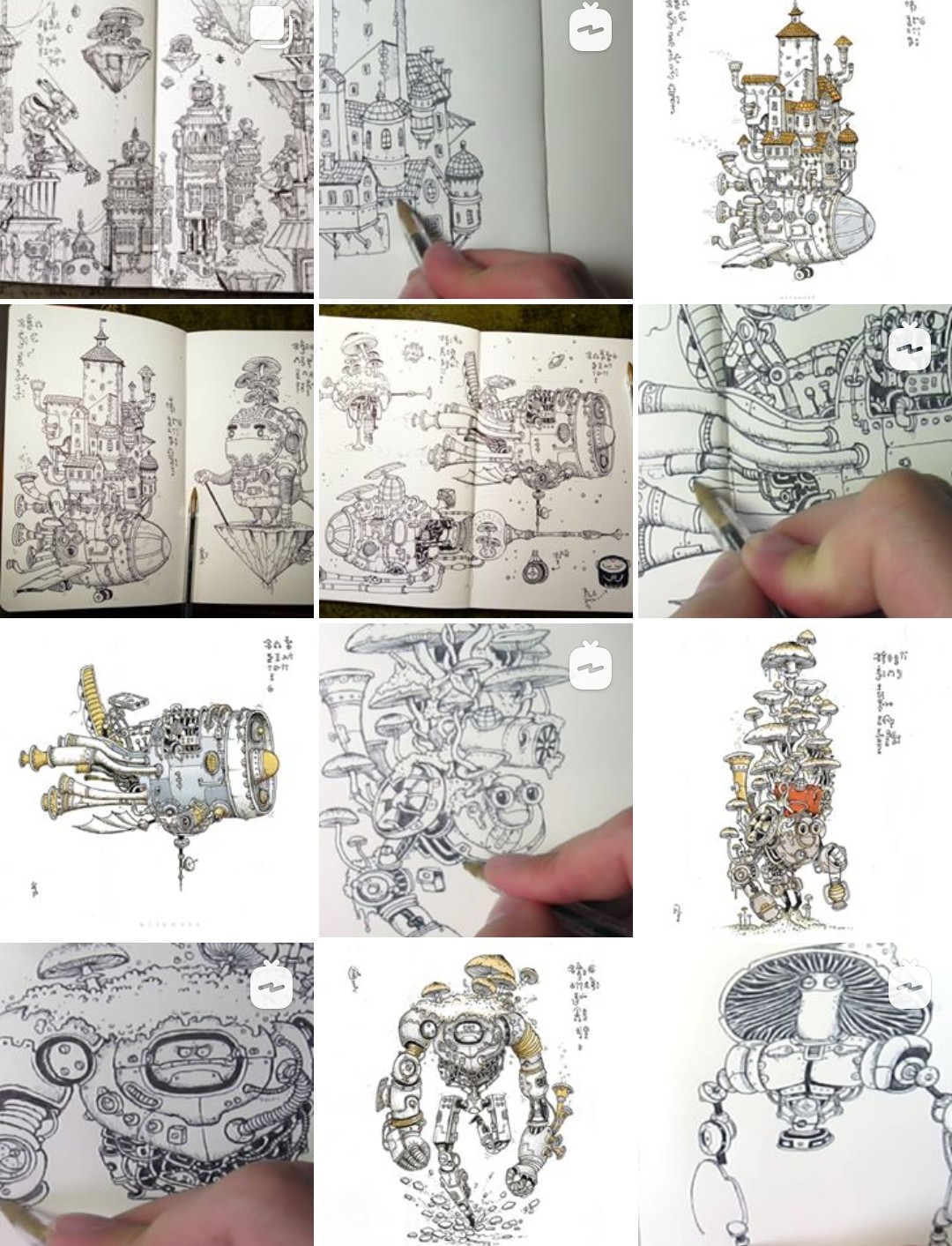 France Castle – Follow Frances HERE
Frances feed is delightfully eclectic featuring, music, travel, screen printing and work in progress. Straddle her self penned graphic novel also features heavily with insights, trailers and process work all showcased beautifully.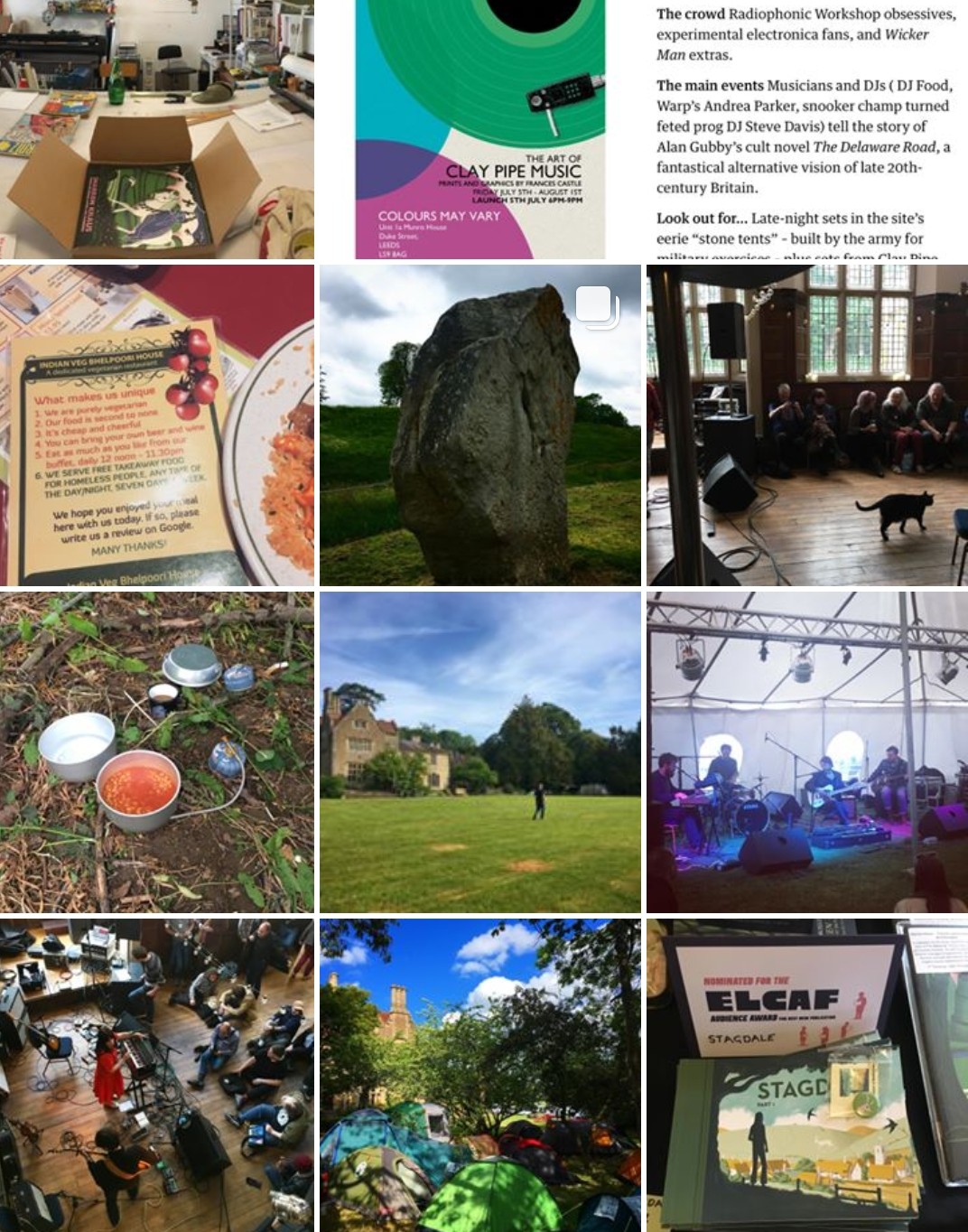 Adam Stower – Follow Adam HERE
Breath taking pen and ink illustrations, sketch book sneak peeks and divine character pieces make this beautifully curated feed a must follow.

Kristyna Litten – Follow Kristyna HERE
Aside from regular appearances by Herschel the utterly adorable house bunny which are worth a visit alone, Kristyna shares development work, published pieces, sketch book, process work and also lots of lovely craft projects including ceramics and felt work which really add a lovely complimentary dimension to her work.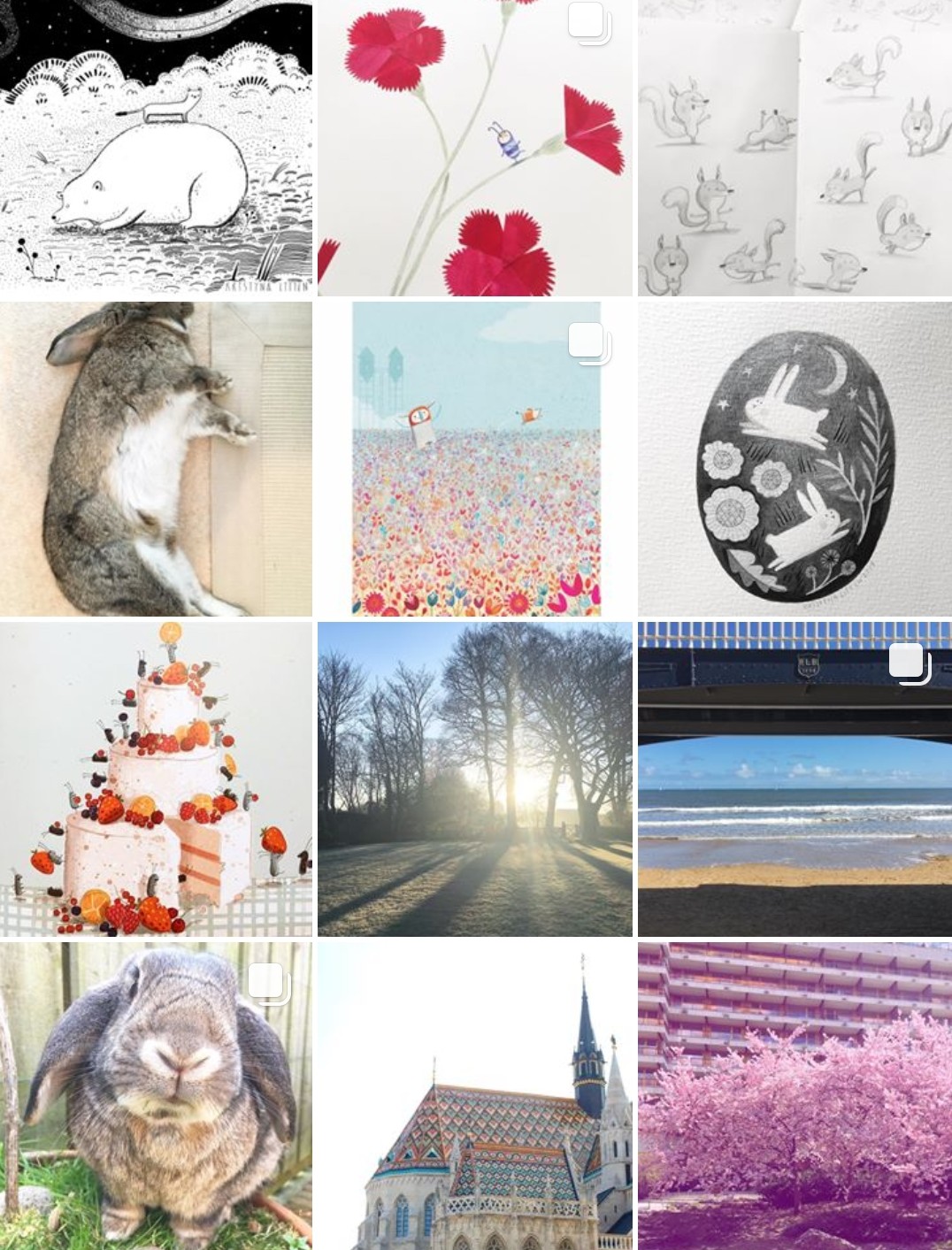 Neal Layton – Follow Neal HERE
As an avid campaigner for environmental issues and the illustrator behind the hit broadway theatre production of Emily Brown and the Thing in New York, Neal's account is currently flooded with thrilling moments from his world travels.
Spike Gerrell – Follow Spike HERE
For a taste of the unusual visit Spike's account, a master at balancing objects one on top of each other his bonkers balance challenges are increasingly impressive, this alongside a multitude of elaborately decorated post it notes and fruit in fancy dress make this window into Spikes brain one to be feared through and enjoyed at leisure.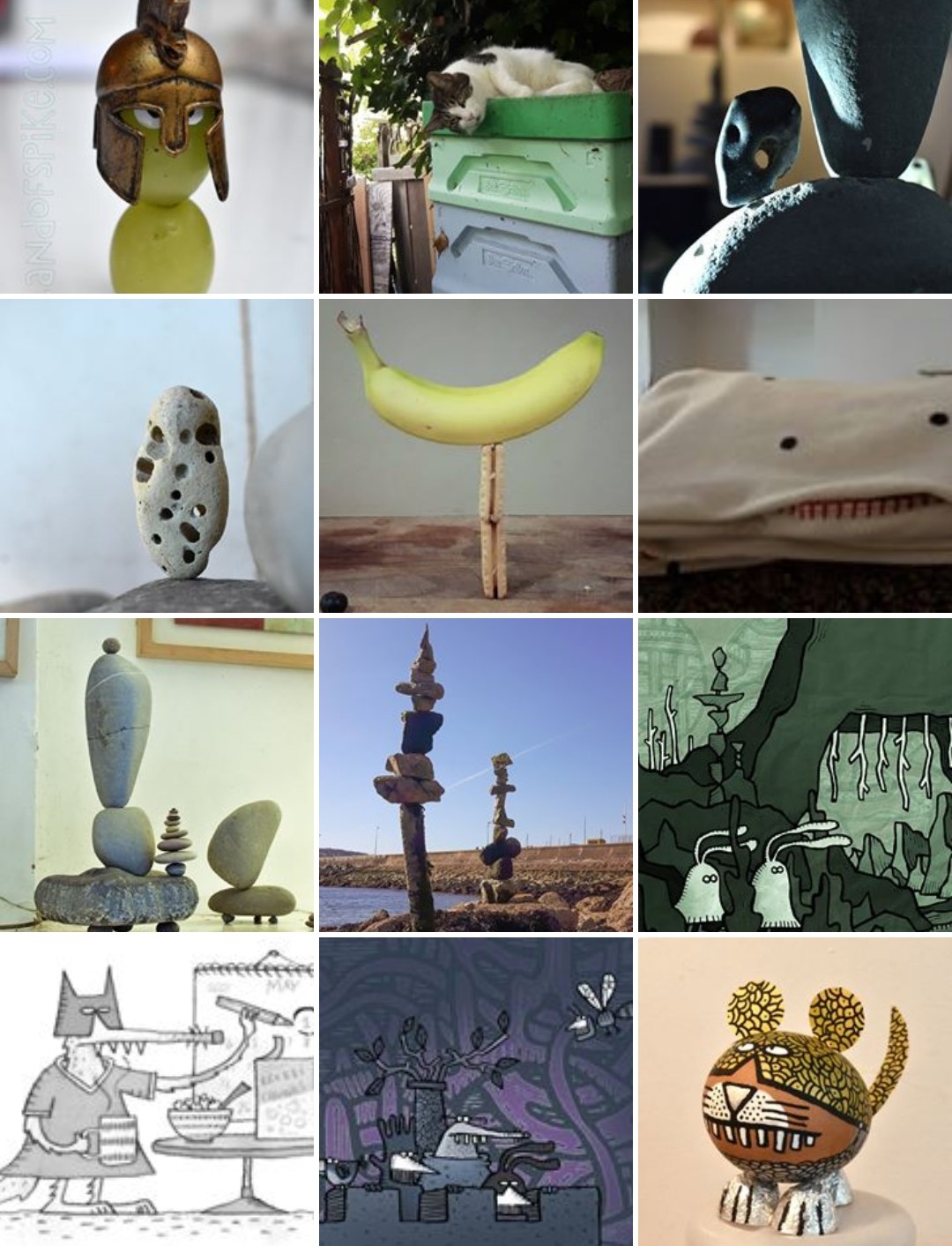 Thomas Flintham – Follow Thomas HERE
Ziggy the pooch is the star of the show here, alongside a myriad of pixilated wonderment from Thomas's best selling Press Start books. Video content and awards and world book day fancy dress make this the perfect coastal account to pour over whilst enjoying a cup of tea.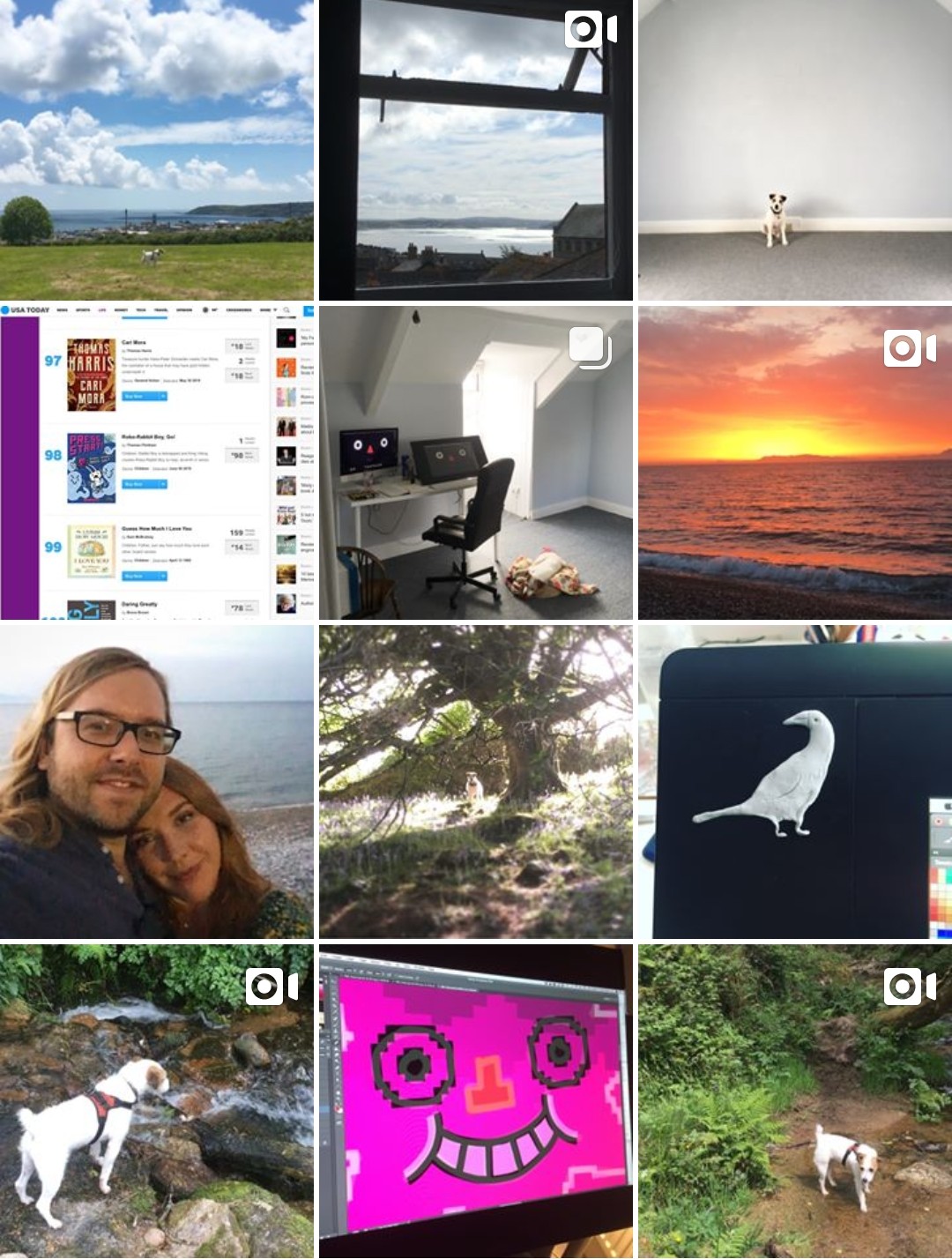 We hope you enjoy visiting some of our illustrators on Instagram and giving them a follow, we look forward to sharing more exiting work with you over the coming months.