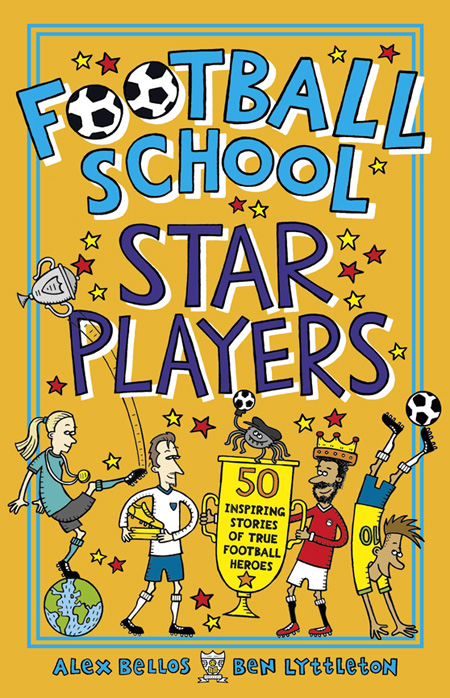 The squad is expanding and the cup is in sight as we celebrate the imminent publication of Football School Star Players written by Alex Bellos and Ben Lyttleton and illustrated by Norwich City fan Spike Gerrell Published by Walker Books.
Spike has an incredible talent for creating recognisable characters using the simple line illustrations and since graduating from St. Martins in the late 80s, has been supplying his trademark 'spiky nosed' creations to a whole host of clients. With a fresh adaptable style and an almost super human skill for turning jobs around quickly Spike is in great demand and with his thoughtful use of humour and ability to translate complex subjects into easy to digest visuals. Football School Star Players will be the 5th book in the series with a 6th, Season 4 Where Football Celebrates the World publishing in September.
Here's a word from Spike about his work on this series and his love for the beautiful game…
The nice thing for me is that I'm not just an illustrator who happens to draw Football School, I'm also someone, like so many others, for whom football has been an integral part of my life.
I'm a fan and I've spent most of my life not feeling complete without a ball at my feet.
So to be drawing pictures of some of my footballing heroes is a particular delight for me.
The selection of the Star Players, I think, is key to the success of the book.
These are people who have been included not just for having been great players on the pitch.
They have also contributed to the game, or the world, as role models
or inventors or as beacons of hope. They are all forces for good. Both Edin Dzeko and Luka Modric's stories as children of the Balkans conflict are truly inspiring.
The irrepressible Craig Johnston's invention of the Predator boot is a great example of creativity, perseverance and innovation. And it was especially good to be able to draw the mighty Cyrille
Regis, who is one of my own personal heroes. For the drawings, I was very keen to not caricature the players. My plan was to allow them to fit into the simple and cartoony style of our Football School series.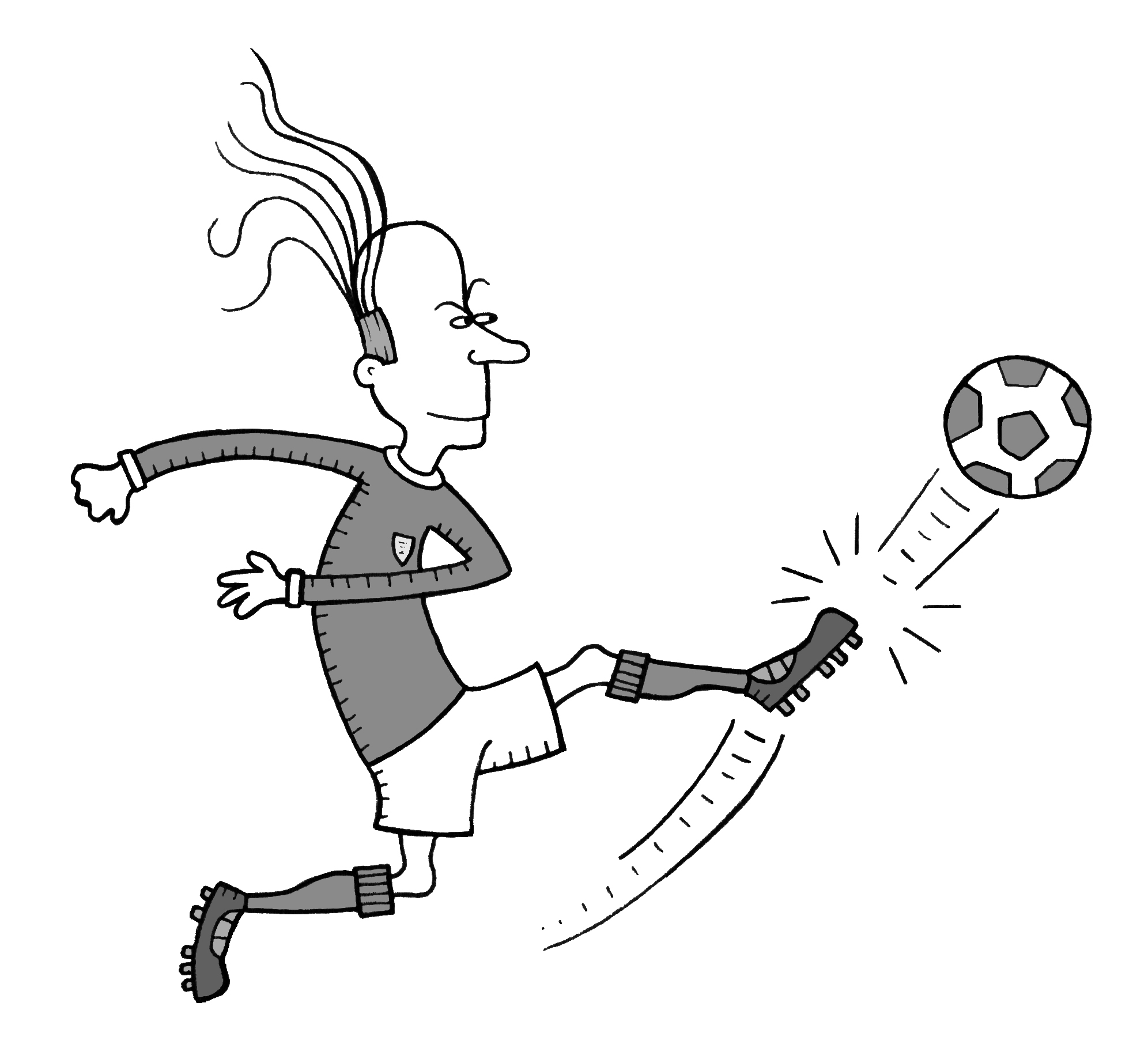 Check out these fascinating football facts to whet your appetite…
Did you know… Ronaldo's nickname was O Fenomeno, or The Phenomenon, which helped distinguish him from the other Ronaldos.
Pele was actually called Edison after Thomas Edison, the American inventor of the lightbulb.
Harry Kane scored 6 goals in the 2018 World Cup
Footballs used in blind football matches are filled with ball bearings so that the players can hear them rattling.
Pele scored 1282 goals in 1367 matches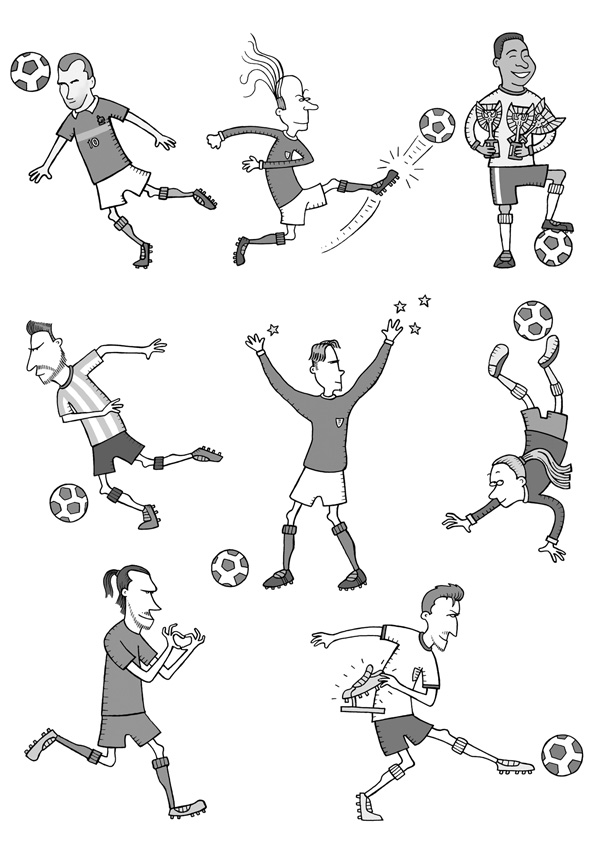 This collection of fifty bite sized biographies brings together the incredible true stories of the game's greatest legends who changed the world of football. Empowering and inspirational, this is the perfect book to get young fans dreaming big both on and off the pitch.
What made Pele the greatest player of all time? How did Nadia Nadim flee from Afghanistan and end up playing for Manchester City? Who was the Liverpool player who invented the world's most popular football boot?
This crowd pleasing series has hit the premier league proving a huge hit with readers of all ages. Grab a copy HERE and subscribe to the Football School YouTube channel HERE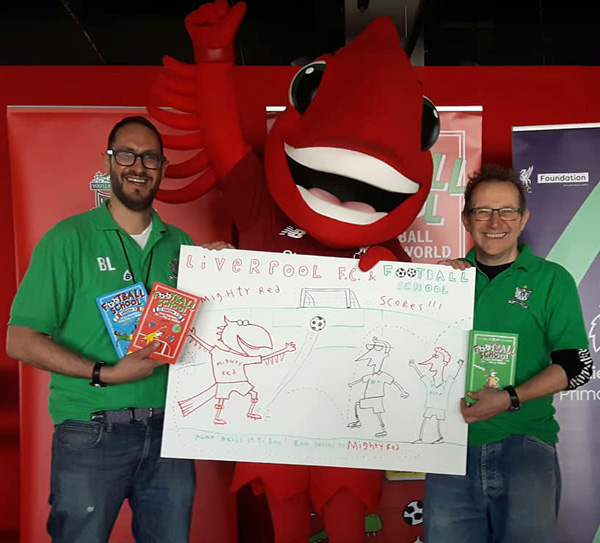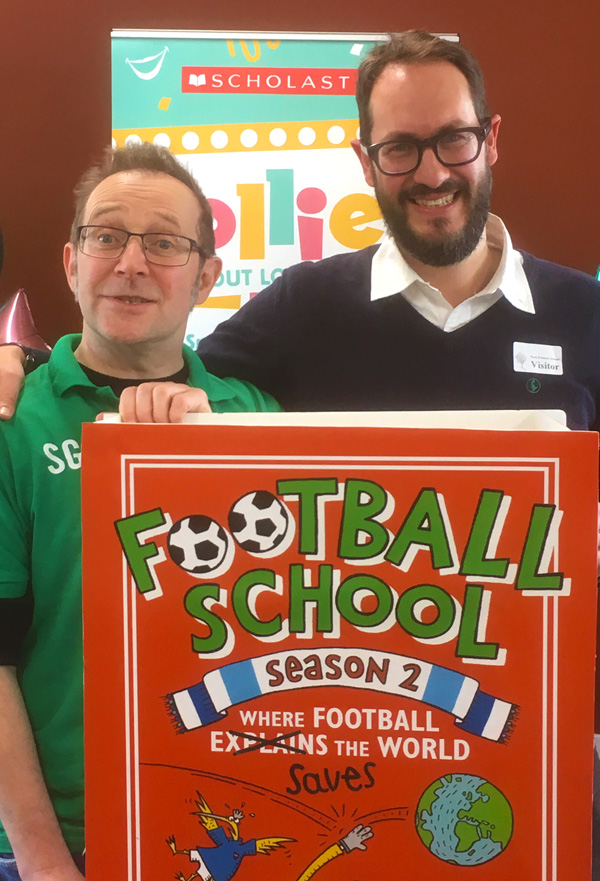 Visit Spike's online portfolio HERE or visit his website HERE , you can also find him on Twitter and Instagram