It's been five whole years since jolly little Oliver first evaded the big blue Troll, in Adam Stower's Troll and the Oliver published by Templar. Now this delicious duo are back with a bright new cover treatment which we think you'll agree it's a treat for the eye's as much as the tummies (available from the 4th April).
In a slapstick game of cat and mouse, clever Oliver deftly manages to avoid certain death at the hands of a trolls digestive system. Troll is set on a Oliver shaped morsel and he won't stop until he gets one, has Oliver's luck run out?
Will he be able to save his skin and come up with a tasty distraction just in the nick of time? it's definitely time for a show stopper challenge!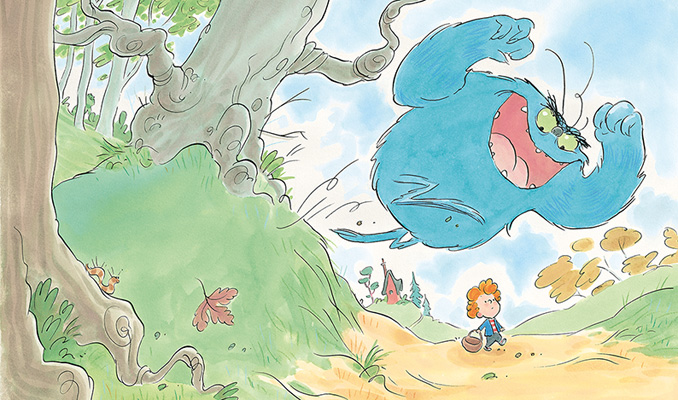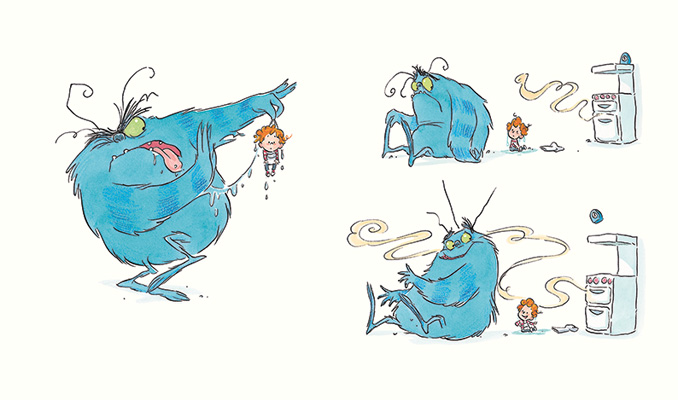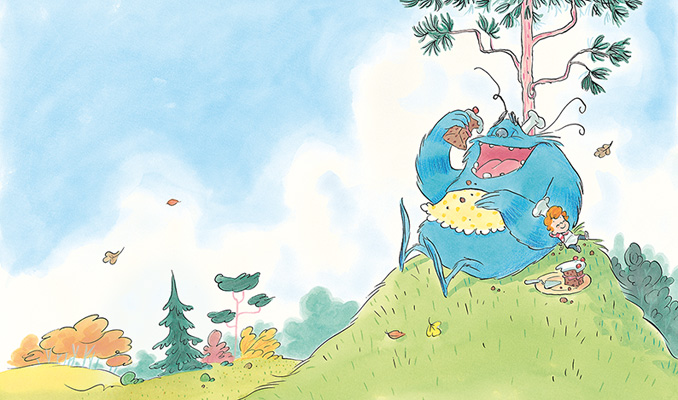 In other wildly exciting news Troll and the Oliver will be making their small screen debut in a special 26 minute animation by our partners in Belgium! We can't wait to see them come to life.. Here's a tasty teaser.
https://www.zooperfilm.de/troll-and-the-oliver
Troll and the Oliver has a companion book Grumbug which features even more cake and an even bigger troll.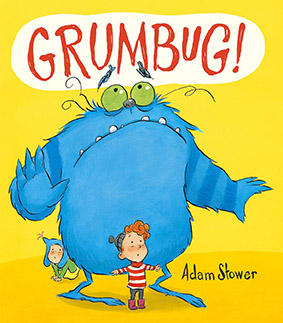 View Adam's online portfolio HERE You can also keep up to date by following him on Instagram and Twitter