Super Rabbit Boy is back in his sixth game adventure in the best selling Press Start Series published by Scholastic's Branches imprint, illustrated early chapter books that grow young readers! Written and illustrated by Thomas Flintham.
It's always Game on with Super Rabbit Boy!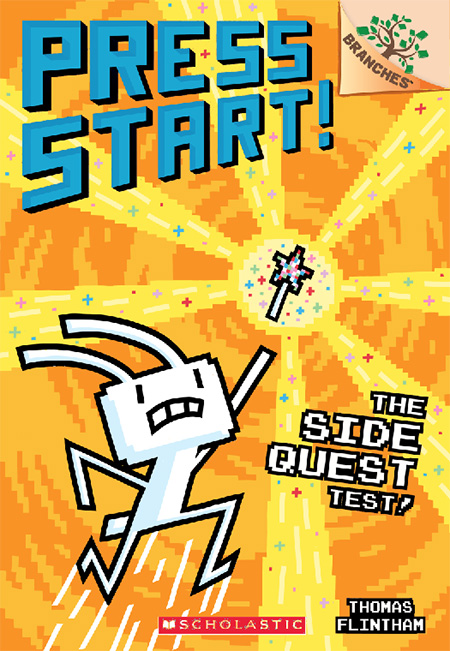 Meanie King Viking has a new giant robot that's more powerful than Super Rabbit Boy. How can Super Rabbit Boy win? Luckily there's a Mega Wand that can help. But Super Rabbit Boy needs to search for gold, capture slimy slimes and solve a few puzzles to use the Mega wand. This quest is sure to put Super Rabbit Boy to the TEST!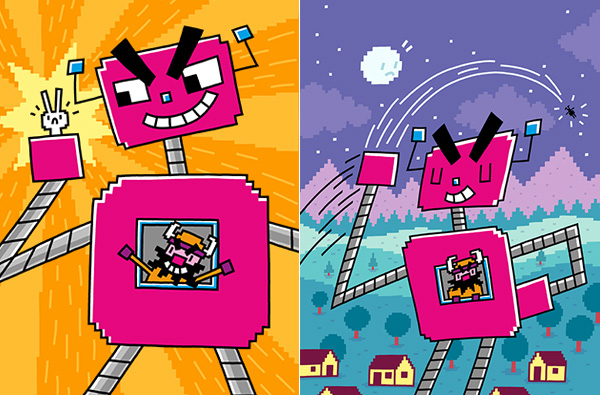 Super rabbit Boy is trapped! King Viking is pleased. "Ha! Ha! You're not fast enough to beat my Mega Giant Super Robot! Now it's your turn to blast off!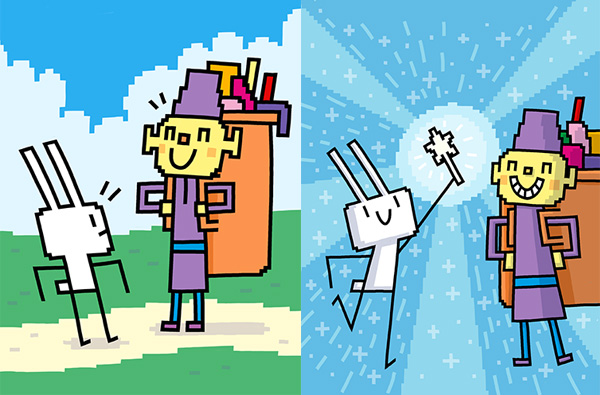 Super Rabbit Boy turns around he sees a very friendly person. "Hello, little hero! I am Dave the Travelling Salesman. I have an item to help you with your problem." Dave gives Super rabbit Boy the Mega Wand. Now he can save Animal Town.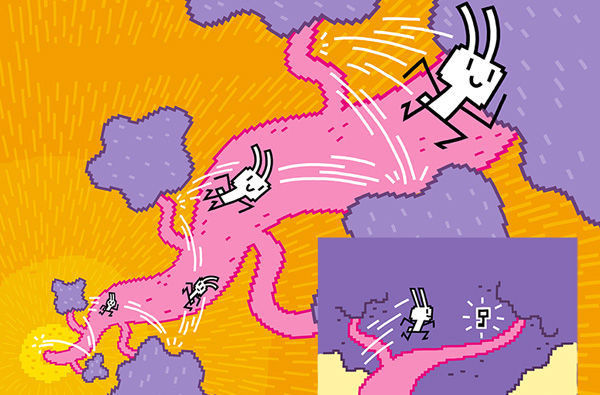 He jumps from tree branch to tree branch, higher and higher. Finally Super Rabbit Boy is at the top. He sees the missing key!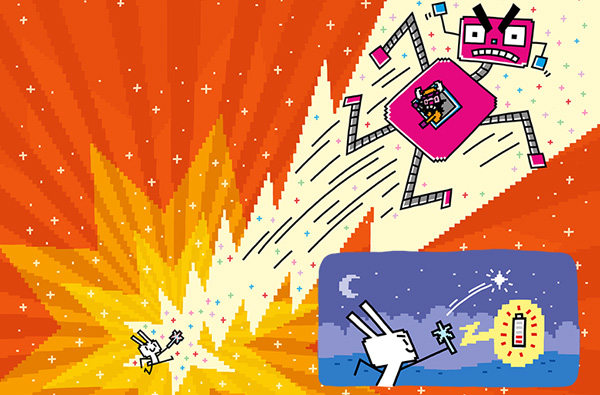 A huge blast of battery powered energy bursts from the Mega Wand. It sends King Viking and his Mega Giant Super Robot flying! "It's my turn to pick you up and throw you away"