If you love the glorious game of football, then we have the perfect book for you. Up for the Cup by Simon Bartram is a football mad book filled with a great story and fun silly facts for all footy fans!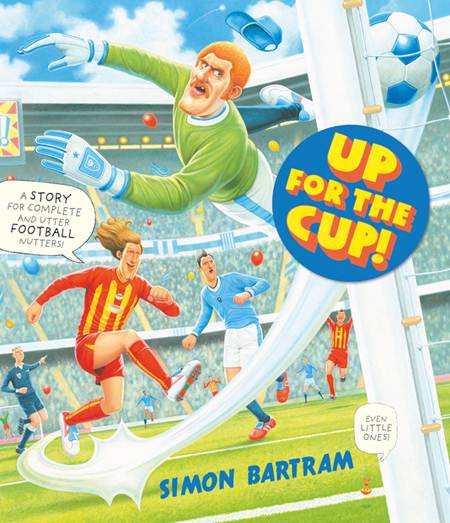 The story follows the tale of a dedicated football fan and his dad, who's team have made it all the way to the cup final. It has the whole ritual that any football nutter knows well, the preparation, the travelling to the match, the anticipation, the food, the excitement, the managers and players, and most importantly, that winning goal.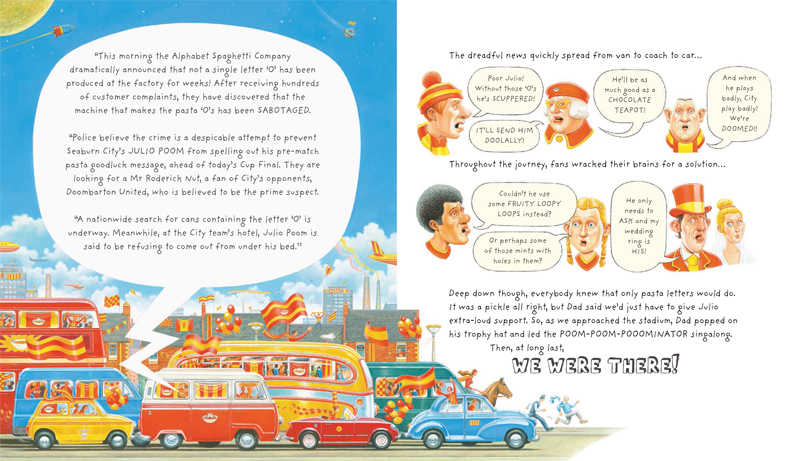 There is a big run up to Cup Final week for Charlie, and by Friday he had ticked off his essential supporters kit checklist, which includes; ticket, hat, scarf, sticker swaps, paper plates (Mam's idea) toilet roll, (Dad's idea), and pie money. The waiting was almost over, just one more sleep!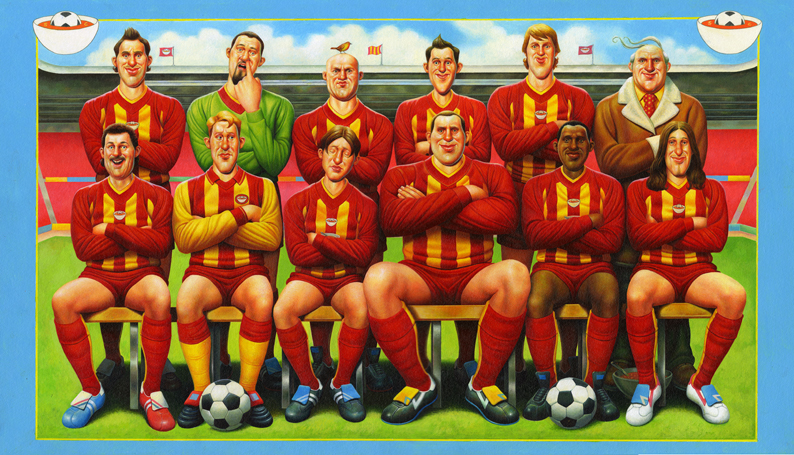 This is the perfect book for dads everywhere, to keep them entertained whilst reading the bedtime story, or just for them. It could be the perfect gift for Fathers day!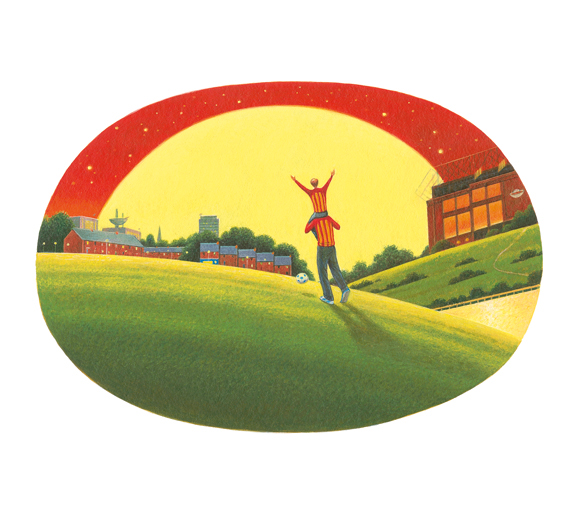 Up for The Cup is published by Templar. You can get it from Waterstones now.