The Adventures of The Egg Box Dragon written by the late Richard Adams and illustrated by Alex T. Smith publishes in dazzling paperback this month with Hachette Children's Books. An enchanting story about friendship, creativity and magic!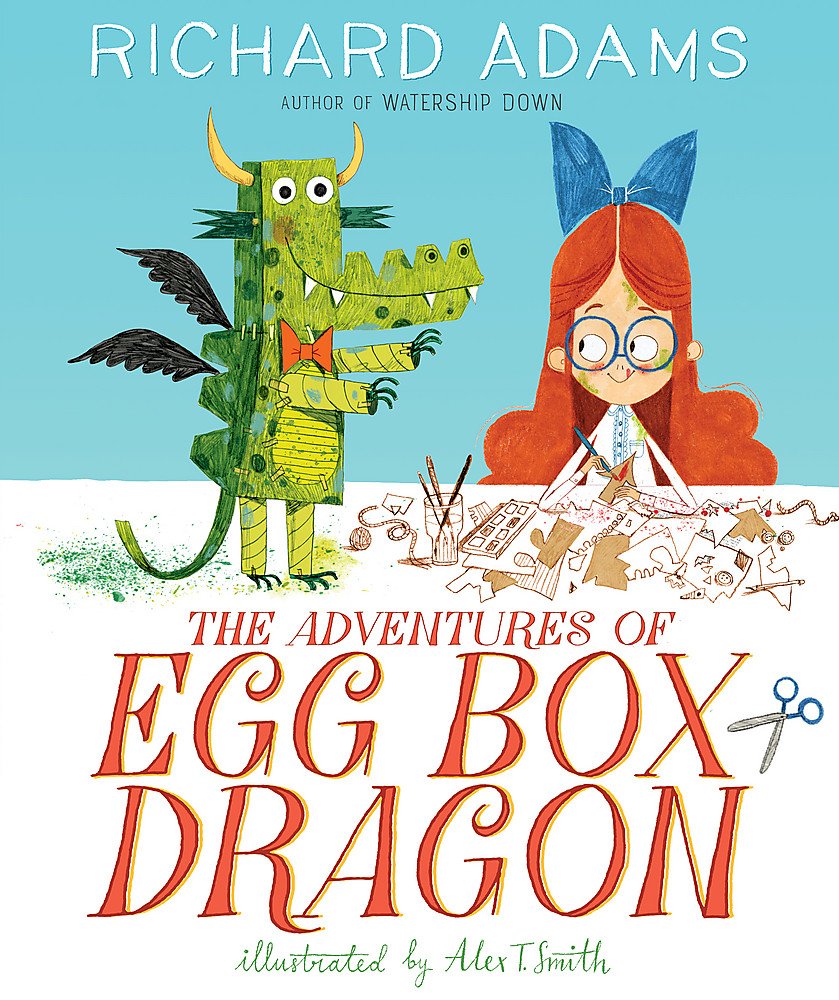 In this enchanting picture book from the author of Watership Down we meet a little girl and her mischievous homemade dragon for the rip ROARing adventure of a life time with all the hall marks and credentials of a classic.
After magically coming to life Egg Box Dragon saves the day when he turns out to be an expert in finding lost things. The story culminates in a high octane quest to find the missing diamond from the Queens crown, with many humorous twsists and turns along the way this book is sure to enchant and delight young readers.
So why not get creative with your little dragons during the school holidays by making your very own Egg Box Dragon?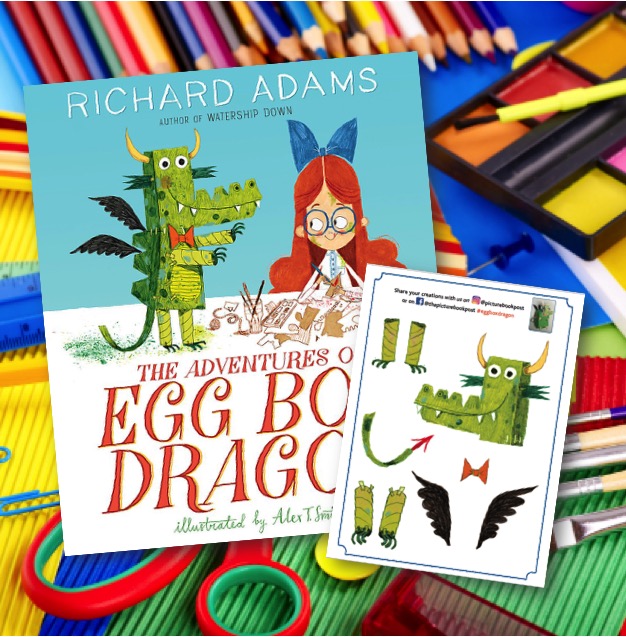 You will need the following –
Paper to draw your dragon's head / hands / feet and tail on – OR print out the below sheet
Scissors to cut them out (carefully, because scissors are sharp)
Tape or glue to attach the limbs
An empty egg box to attached them too.
WARNING... we can not guarantee that if your dragon does come to life under the light of the silvery moon that mayhem and mischief won't ensue so once you have constructed your egg box dragon do keep an eye out for magical happenings.. Just in case.
We would LOVE to see your creations! Do tweet us @arenatweet with photos of your dragons and let us know how well behaved they are.
View illustrator Alex T Smith's new portfolio HERE or follow him on Twitter for many many larks and giggles HERE