San Francisco based agency Erich and Kallman have created an animated launch campaign featuring artwork by Tomislav Tomic for their new HPA beer The Hemperor from New Belgium Brewery. 
The quirky animated shorts, being rolled out for digital and social, were directed by 1stAveMachine's award-winning Animation Director, Will Samuel – a series of detailed collage cut-out animations, with their style sitting somewhere between Tolkien and Monty Python's holy grail.  Taking the humorous path, the spots focus on the beer's unique pungent aroma resulting in the line 'Behold the Dankness'.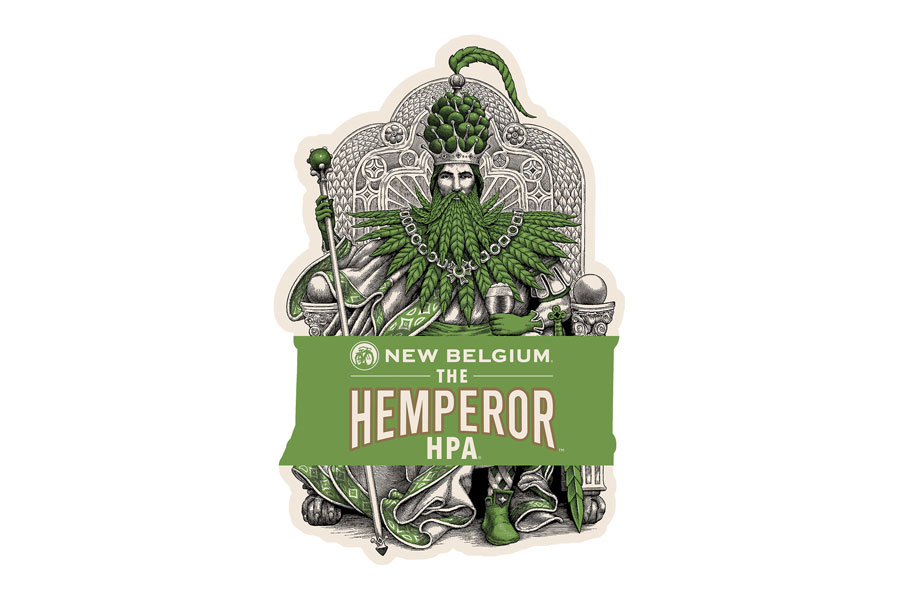 The Hemporer created by Erich and Kallman, is a regal-looking character donning a leafy crown, a statement necklace and a long bushy moustache.
Tomislav Tomic was commissioned by 1stAveMachine in London to create backgrounds, banners, lettering and frames for the animations to match the existing fine etching style logo.
Director, Will Samuel commented: "The Hemperor is a strong, playful, benevolent ruler of all things hemp so from the start I wanted to show off his kingdom in a truly spectacular light. The style of animation was directly influenced by the design. I think the cutout, stop motion effect enhanced the comic nature of the scripts. Using well-timed, simple, yet crafty movements, I found was enough to imbue the character with plenty of emotion and life."
The illustrated background components were then combined with the logo to create a series of highly entertaining short animated ads. check them out HERE
About Tomislav:
Tomislav Tomic lives in Croatia. He graduated from the Academy of Fine Art in Zagreb, 2001. He loves making picture books and had already had work published when he was in high school.
His exquisite, intensely detailed pen and ink drawings, based on the renaissance engraving style, perfectly illustrate tales of magic and fantasy with an appeal to adults and children alike. His beautiful engravings were featured alongside the work of John Howe, in the bestselling novelty book, Wizardology (Templar) and many other 'ology' titles. He recently illustrated the Harry Potter library books including Fantastic Beasts and Where to Find Them.
Other clients include, Macmillan, Royal Mail (Mythical Beasts stamps) Bloomsbury, Scholastic and Museum of London.
Find out more about Tomislav's incredibly intricate work and view his portfolio HERE