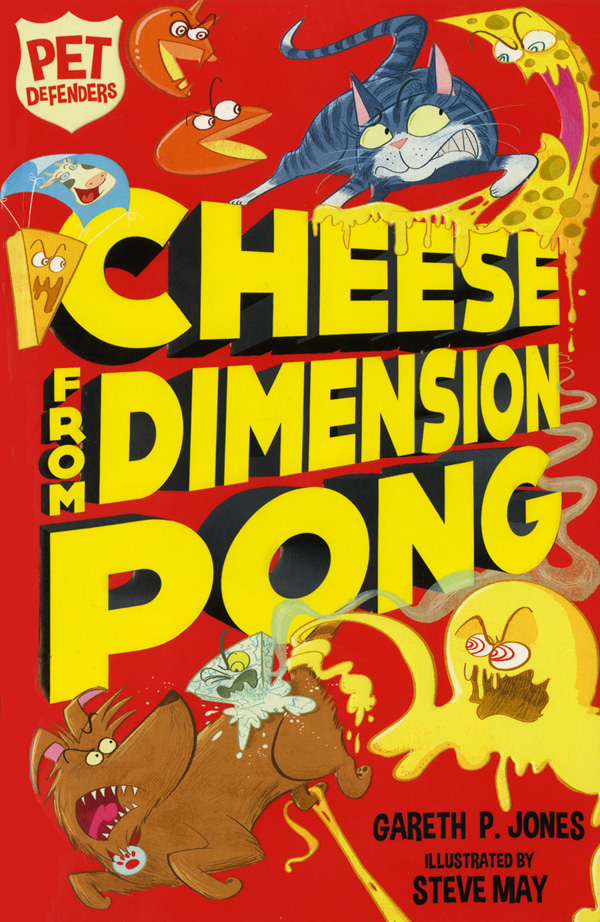 Dynamic duo, Steve May and author Gareth P. Jones are back with another hilarious book, the fifth in the Pet Defenders series: Cheese From Dimension Pong published by Stripes.
This madcap adventure reunites our secret agents, Biskit and Mitzy when a cluster of alien cheeses appear in Nothington-on-Sea determined to make Earth their new home.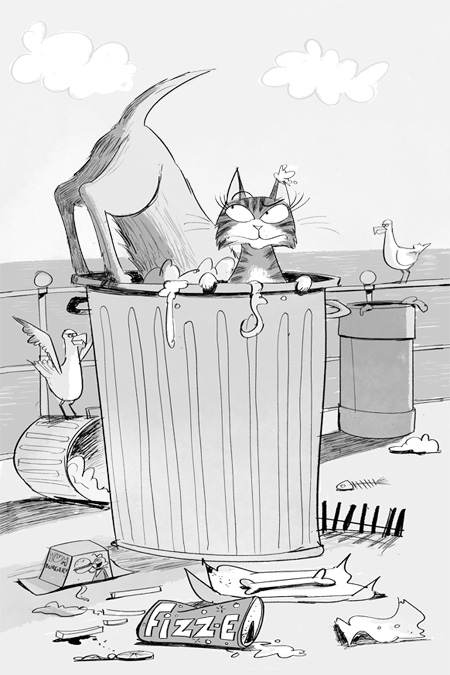 Their pungent pong smells so bad that it's knocking everyone out – leaving the victims in a cheesy nightmare stuck in Dimension Pong!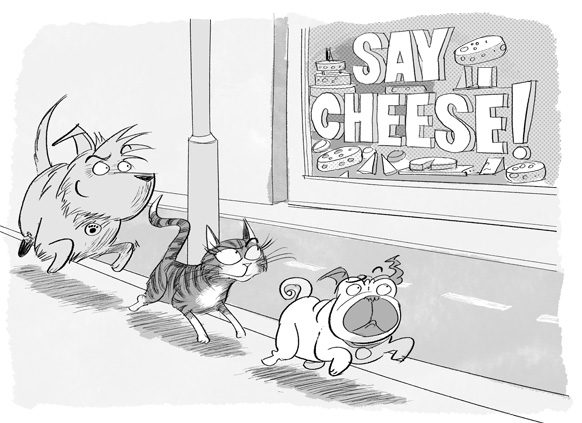 Even Biskit is knocked out by the horrendous stink but thanks to Mitzy's quick thinking and a very smelly awakening, the partners discover that the cheeses are being pursued…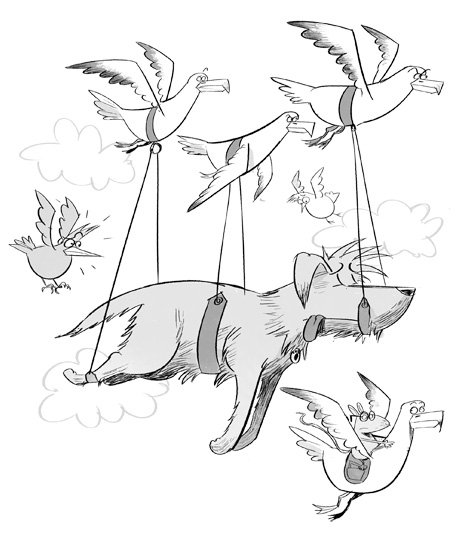 … by a giant Quasar Mouse, so big that the alien cheeses smell has no effect on it except to make it even hungrier!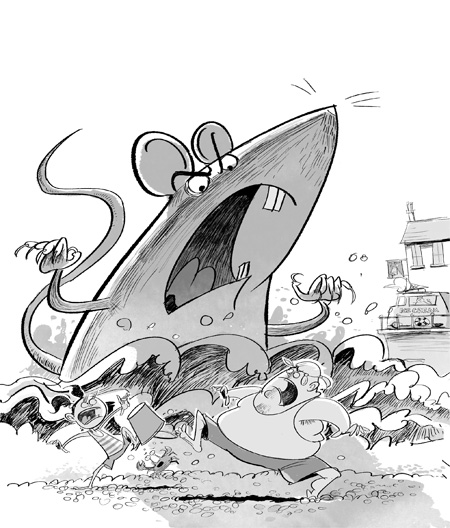 Will Mitzy and Biskit be able to return the Quasar Mouse back through the portal it came from before Nothington-on-sea is overrun by more giant mice? Will they be able to get rid of the stench by convincing The Cheese From Dimension Pong that Earth is not their Mother Home? Well, you'll have to read the book to find out!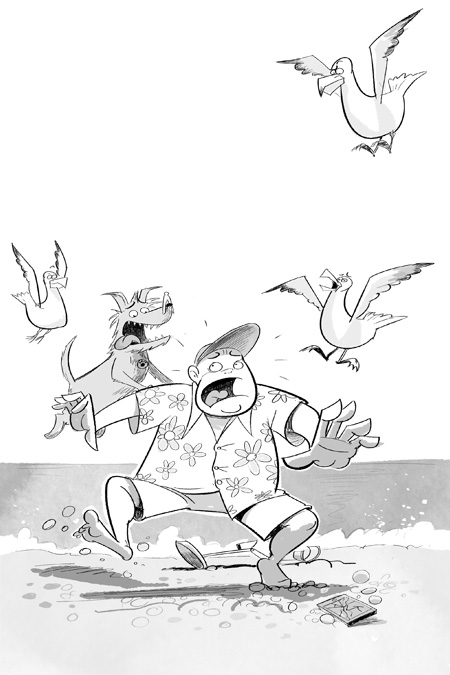 Steve's illustrations leap off the pages perfectly encapsulating Gareth's hilarious text with lots of cheesy jokes.
UP-COMING EVENT NEWS:
Steve and Gareth are at the Swindon Festival of Literature on Saturday 12th May where they will be working together, on stage, on a story. Not just any story either. They want to write The Greatest Story Never Told. They've got some music, some pencils, and some paper, but no ideas. Try as they might, they've got nothing. Zip. Zilch. Diddly squat. They need your help! Please! Book here!