Pack your compass, some comfortable shoes and a bar of Kendal mint cake it's time to embark on an epic journey of discovery from the comfort of your reading chair. Meet inspirational adventurers and iconic historical figures from all across the globe in this action packed non-fiction adventure …but be sure to keep your eyes peeled there are some tricky mistakes deliberately hidden in each spread ready to baffle even the most keen-eyed of explorers.
Young thrill seekers will be enthralled by the exotic east, agog in the Amazon and utterly star struck as they shoot into space, engaging with the likes of Marco Polo and Captain Robert Scott. This fusion of non-fiction and interactive elements is a brilliant balance of historical educational facts and fun engaging puzzle elements.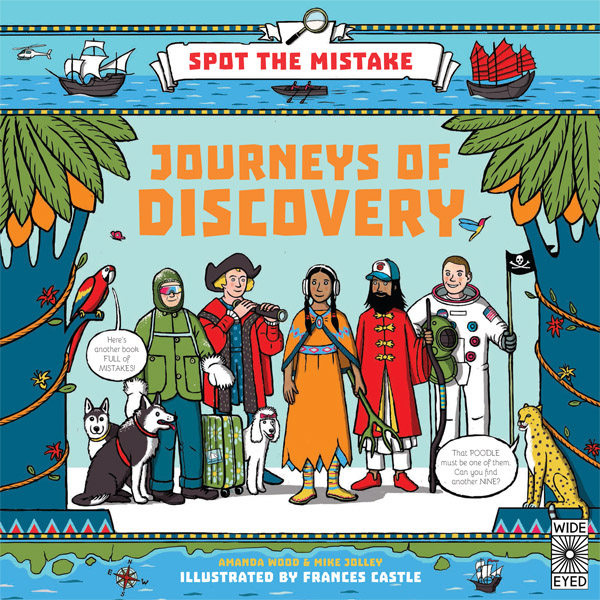 Illustrated by Frances Castle, written by Amanda Wood and Mike Jolley Spot The Mistake Journeys of Discovery publishes with Wide Eyed Editions on the 3rd July. Pre-order HERE now.
(Here is a sneak peek at our stunning advance copy perching atmospherically amongst the ferns.)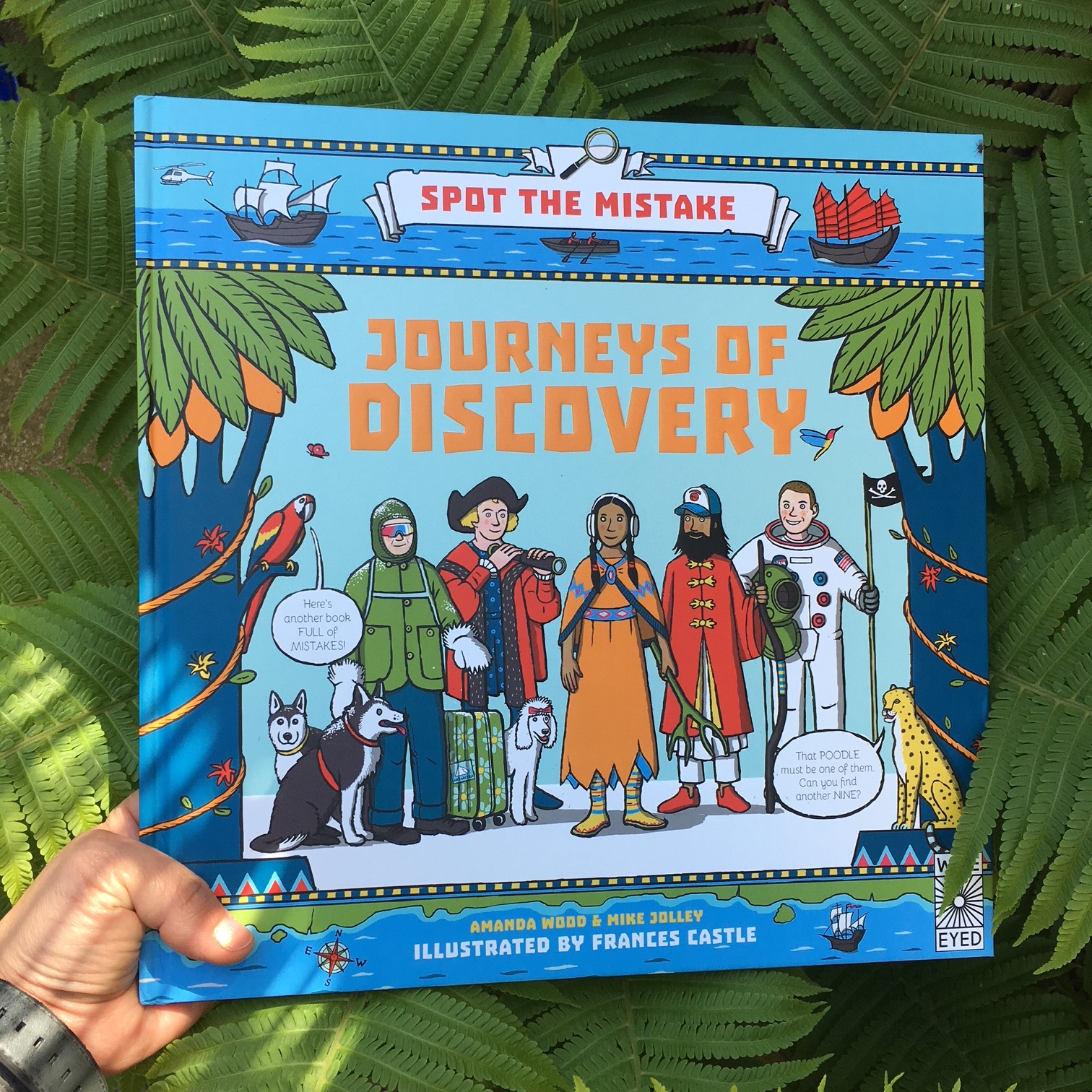 Frances Castle has created a striking series of bold, colour rich spreads covering an eclectic range of environments and scenarios. Each illustration packed with detail just crying out to be explored, from the lush green mountains of New Zealand to the majestic silk lined court of warlord Kublai Khan complete with lions and tigers, this book becomes more and more fascinating with each turn of the page.
Follow Frances on Twitter or visit her on Instagram, she also has a lovely website which you can find HERE.
For more information about Frances and her work drop us a line.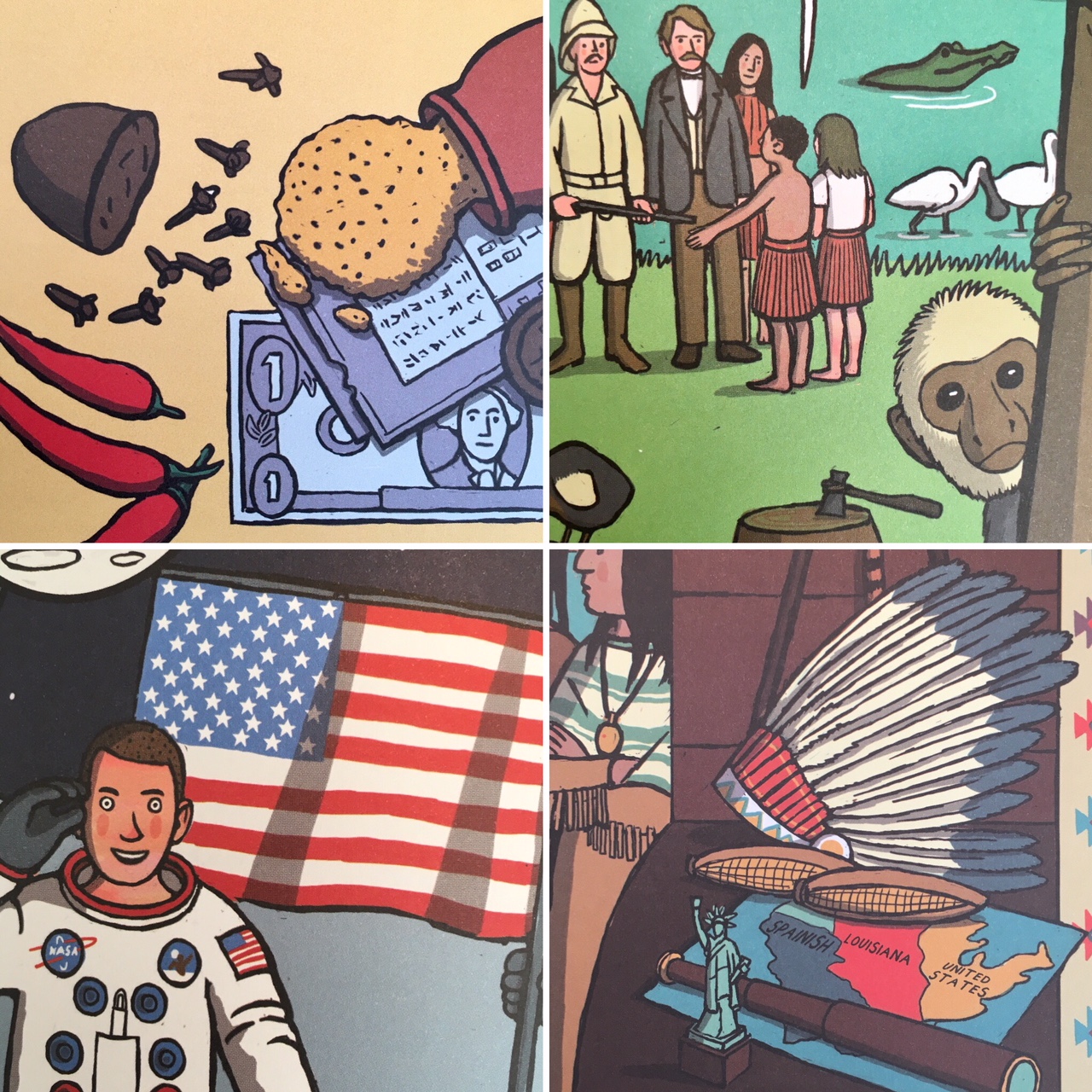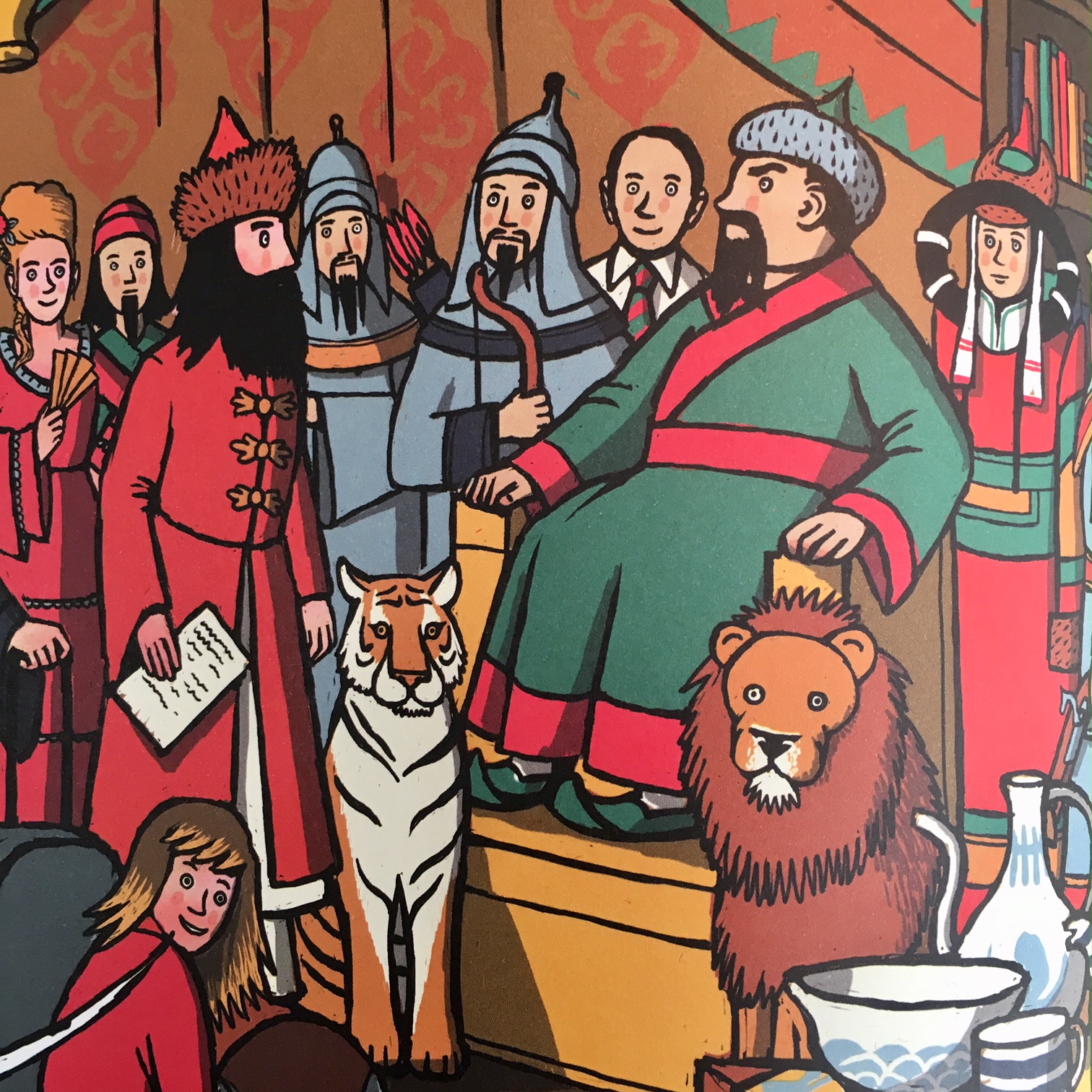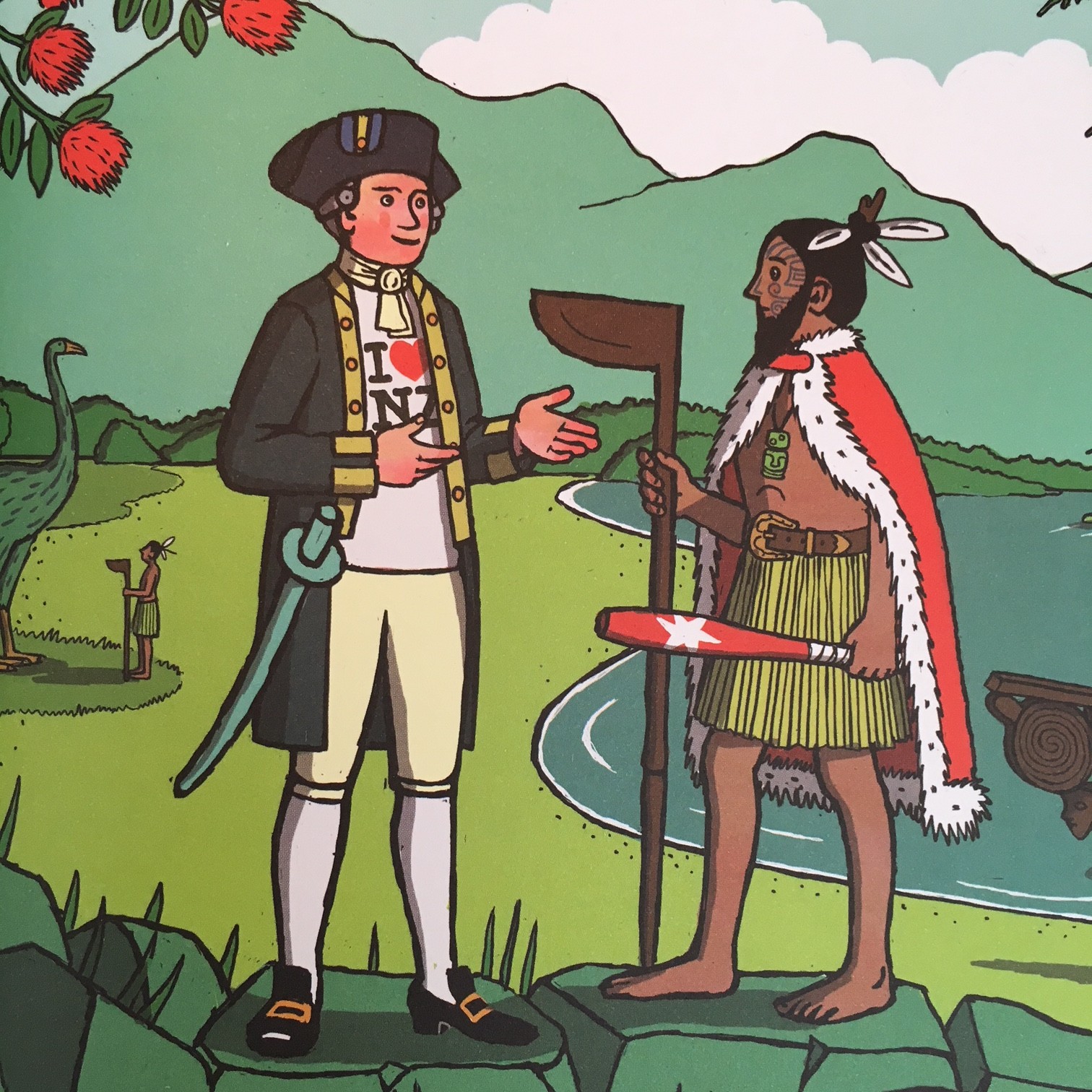 Also in this series Lands of Long Ago – Grab a copy HERE!
'This large, lively book taps into children's delight in gloating over grownup errors, encouraging critical scrutiny along the way.' The Guardian