We're thrilled to announce Adam Stower's BRAND NEW updated portfolio over on the website you can check it out HERE, new highlights include King Coo, Animals Behaving Badly and that debonair little chap Piggy Handsome!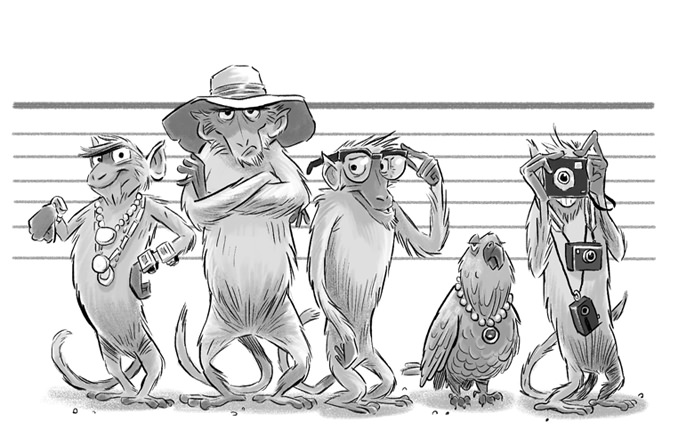 Adam's hirsute heroine King Coo takes centre stage in this magnificent paperback,  illustrated throughout with delightfully anarchic line illustrations a mayhem filled tale which will delight readers of all ages. Ben Pole and King Coo make a formidable team with the help of a biscuit scented wombat named Herbert they plot to overthrow Ben's devious arch enemy Monty.
"A glorious romp of a story full of confusion and chaos but with a strong message about trusting yourself and standing up to bullies. Told in words and pictures, Adam Stower's hilarious story is beautifully presented in this hugely attractive book"
–  Julia Eccleshare Love Reading 4 Kids Book of the Month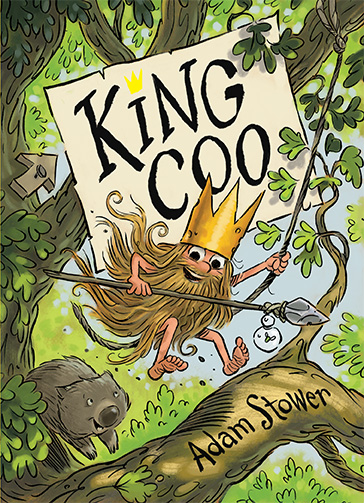 To celebrate the publication of King Coo in paperback Adam has teamed up with the gang at The Phoenix Comic for two months of mayhem, each weekly issue will include a double page "Coo-traption" extravaganza solving a variety of seemingly unsolvable problems.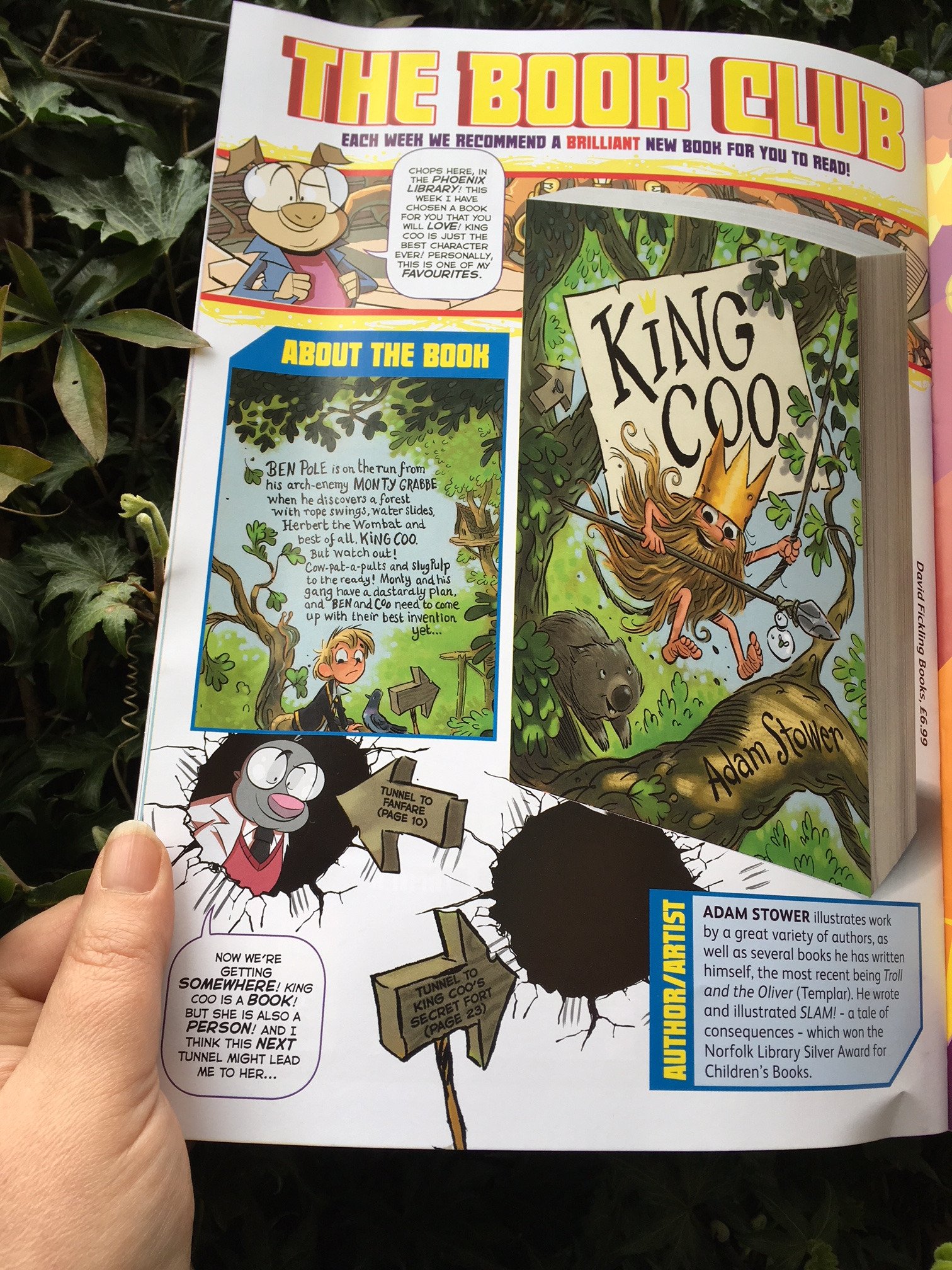 Readers will be given opportunity to design their very own Coo-traption to be in with a chance of winning a copy of King Coo signed by Adam Stower.
Here's a sneak peek at the first three feature pages, the first is an ingenious devise for baffling bullies, in this case dastardly meanie Monty.
You can subscribe to The Phoenix here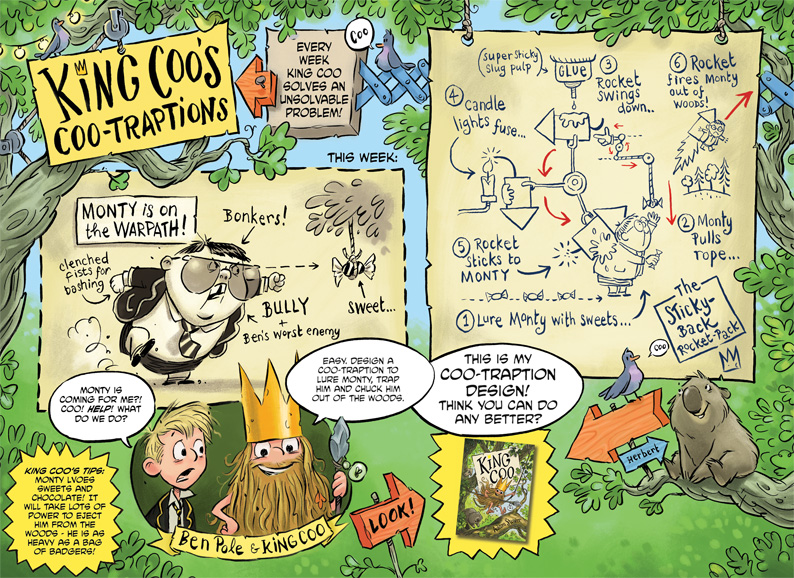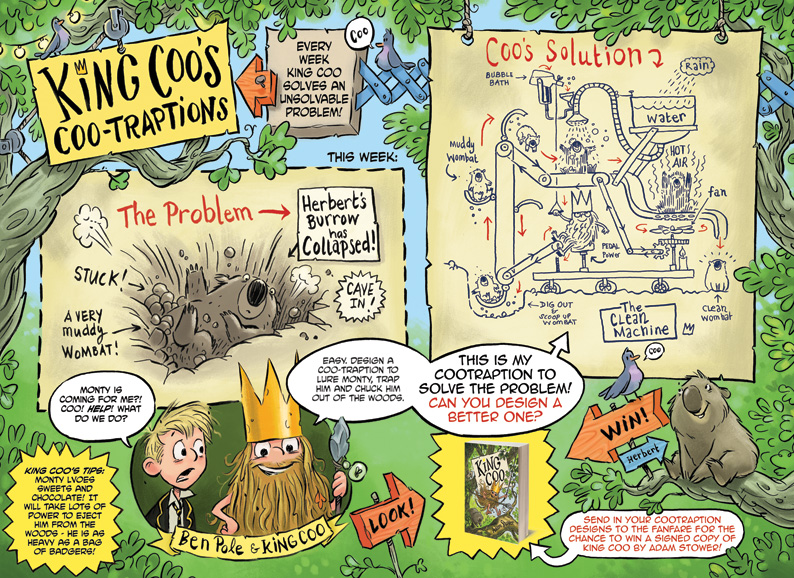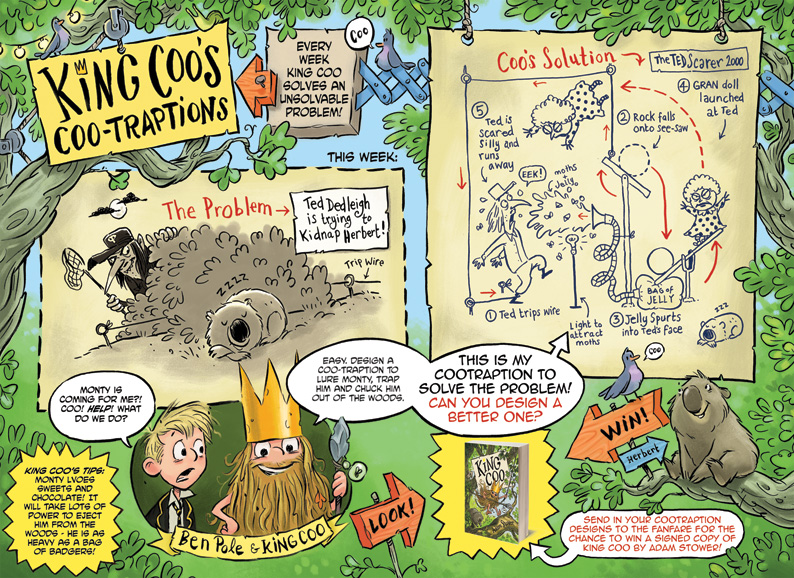 King Coo is published by David Fickling Books and available in paper back now. Grab a copy HERE
Please note: No slugs were harmed in the making of this news post