He's keen, he's green but he's not very mean…Rufus by Simon Bartram is published by Templar Publishing.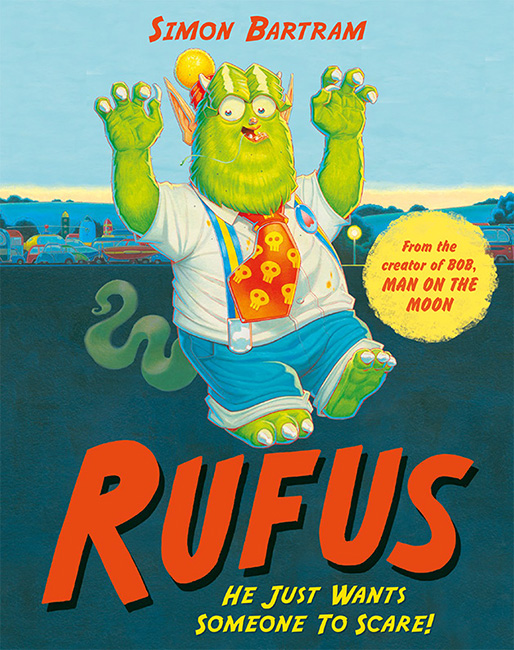 Get ready to get your jeepers creeped as we introduce Rufus, the not very scary but truly splendid monster.
Gloriously hairy from head to toe and in a desperate search of someone to scare Rufus and his super stinky bottom are sick and tired or roaring at rocks and ranting at the sun.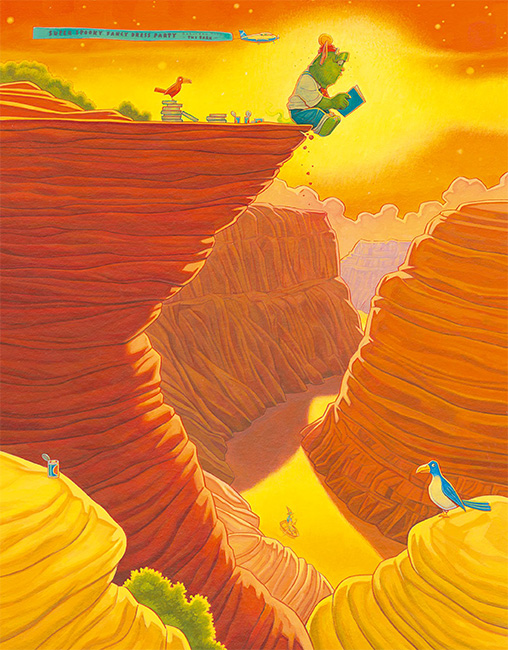 What Rufus needs is a real deal peopley person of his very own to scare. After searching high and low and getting to grips with his scaring manual Rufus almost looses hope of finding his very own peopley person to scare, that is until he stumbles upon an unusual gathering of magnificent monsters, perhaps the little friendly ghost who befriends him isn't quite what she appears.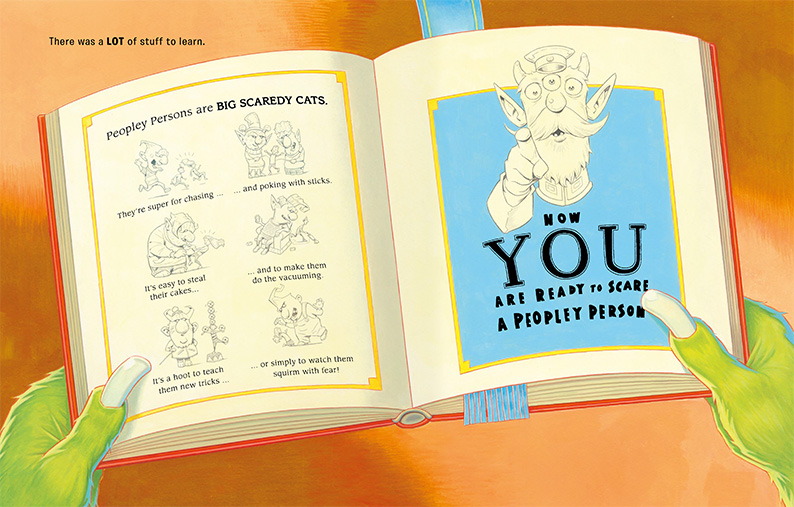 Simons trademark attention to detail, stunning landscapes and captivating crowd shots are beautifully showcased in this book. The characterful monster creations who inhabit this story will truly capture the imagination from hirsuit werewolves to grotesque gargoyles and every other kind of ghoul imaginable so dance, play, eat too much cake and have the time of your life with a new friend for life.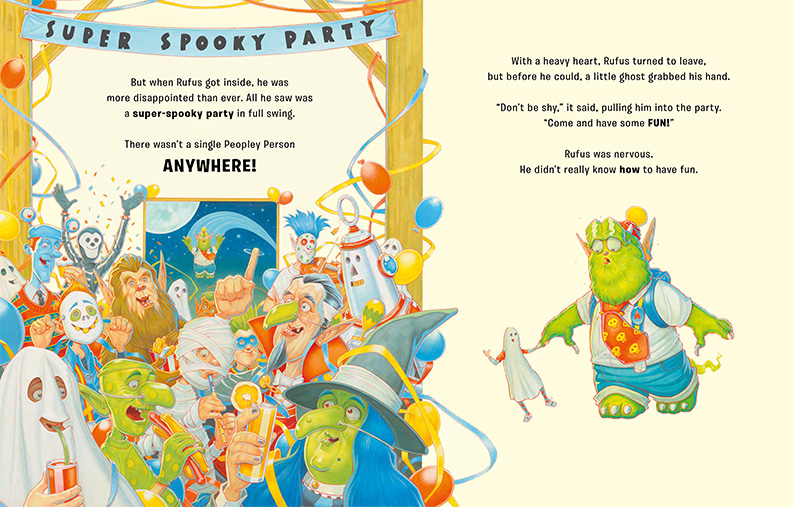 Check out what the AOI think of this fantastic book, read their full review HERE  
"Bartram infuses his peaceful landscapes with melancholic longing as we feel for Rufus in his search for fulfillment. He scours land, sea and air but all he spies are other smaller monsters and there are quite a lot of those. Bartram's hand-rendered illustrations are subtle, precise and perfectly realized. Rocks, machines and water are all beautifully controlled."
This big green guy will steal your heart and give you a big monster hug just for good measure.
Grab your very own copy here. Find out more about Simon's work here.