Aardman Animations charming stop-frame DFS TV ads continue with these two recent animations for their Spring and Summer 2017 campaigns.
The Spring advert champions the people who design the sofas and Kristyna Litten created these wonderful character designs based on the photographs of the real designers, Kate, Philip, Robert and Lauren.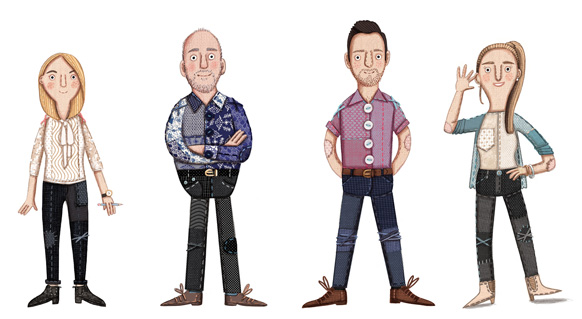 The DFS Summer Sale advert has taken inspiration from the DFS store in Sidcup and features the retail staff and customers, including two mischievous toddlers so Kristyna really had fun coming up with suitable clothing for them and their mum.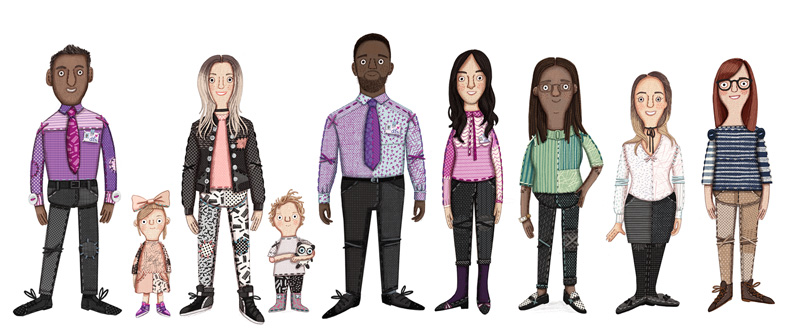 The lucky people whose voices were chosen for this ad were invited into the Aardman studio for a tour and to meet their puppets.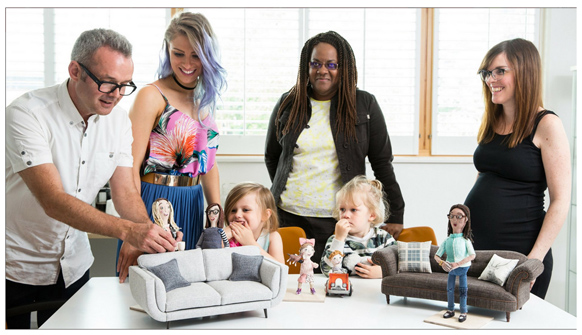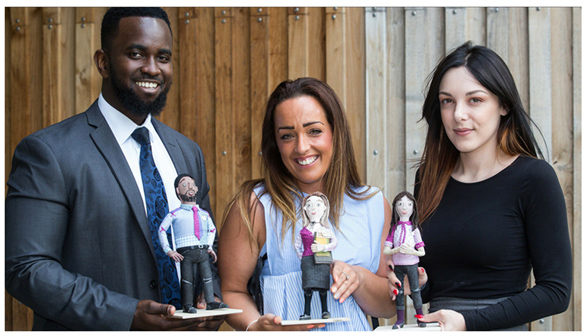 Kristyna also visited Aardman's studio to meet Creative Director, Steve Harding-Hill and the team of people involved behind the scenes of the ads and meet all the puppets she helped to create.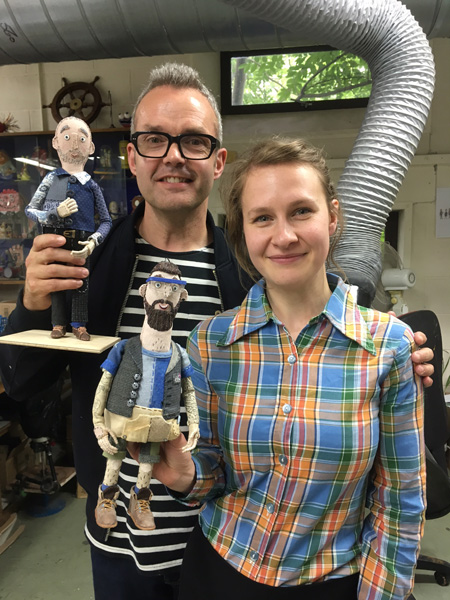 Steve Harding-Hill and Kristyna Litten were recently invited to talk about their collaboration on the DFS campaign by the Association of Illustrators at the London Transport Museum.