Jonny Duddle will be at the Cartoon Forum 2015 in Toulouse today to help Cyber Group Studios pitch the Gigantosaurus trailer.
Cartoon Forum is a pitching event for animated TV projects. It's a chance for European animation companies to present their projects in front of 900 broadcasters, investors and other potential partners from 30 countries. Gigantosaurus, based on Jonny's picture book is one of 91 projects that will be showcased at the forum over three days.
Aimed at the pre-school market, Cyber Group are planning a 3D CGI series of 52, 11 minute episodes starring Jonny's four young dinosaur friends who are growing up in a world in the making where new volcanoes are popping up all the time. With long-necked brachiosaurs, meteor showers, enormous triceratops and… the big bad Gigantosaurus! The mere mention of his name is enough to conjure up a range of emotions in our four young friends. Gigantosaurus represents four different ways of finding out more about the world when you're between 4 and 6 years old.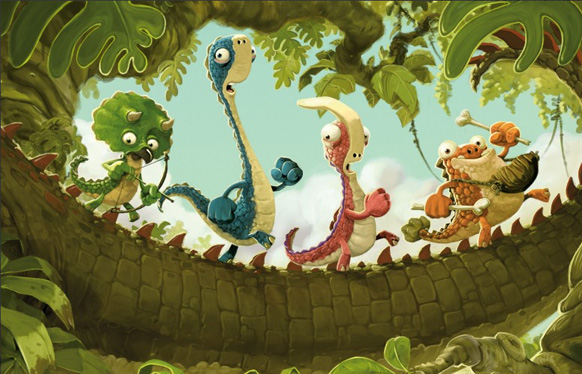 And here's a picture from Cartoon Forum of the pitch…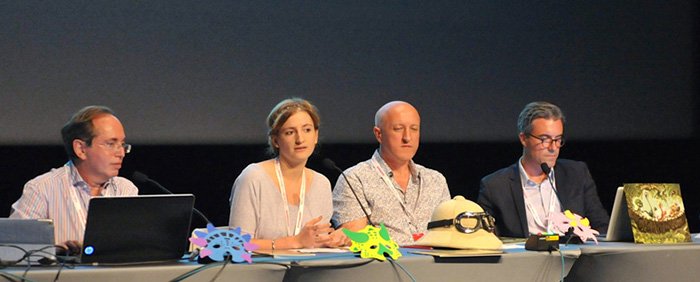 Pierre Sissman, Alice Boucherit, Jonny Duddle, Olivier Lelardoux