Emily Fox re-unites with author, Jem Packer, for their second action-packed adventure in Zoopertown where chaos is unfolding!
It's time to reacquaint ourselves with the Zooperhero gang - Crash-Bang Koala, Zip-Zap Giraffe, Snap-Crack Croc, Zoom-Zoom Zebra and X-Ray Rabbit in the second action-packed Zoopertown adventure.
It's summertime in Zoopertown and it's too hot, even for Zooperheroes so they decide the only way to cool down is to... HIT THE BEACH! They get more they bargain for when they find that the beach has been covered in ICE and everything is FROZEN!
"HELP! Someone save summertime!" Could a villainously bad baboon be behind the big freeze? No job too big, no job too small - the Zooperheroes are right on the case but for a mission like this, only one Zoophero is hot enough for the job... Zip-Zap Giraffe. Can he and his friends use their amazing Zooperpowers to save the day?
Written by Jem Packer and illustrated by our very own super-talented Emily Fox, Zip-Zap Giraffe publishes on June 8th with Bloomsbury Children's Books. This accessible, highly entertaining series promotes empowerment and friendship and is absolutely bursting with Emily's fabulous bright, bold, and engaging illustrations.
Emily has an exceptional talent for character creation and this eclectic gang of exotic superheroes really showcases her skills. Influenced by the environments and people around her Emily has a huge soft spot for animals and loves nothing more than escaping into the wild with her sketchbook and favourite blue pencil.
This is what Emily said:
"It was great fun working on Zoopertown Zip-Zap Giraffe and revisiting the Zooperheroes, not forgetting my favourite villain, the dastardly Kaboom Baboon. In this book Jem also introduced a swarm of evil robo-penguins who were brilliant characters to design and draw!"

Here is a selection of Emily's illustrations for Zoopertown: Zip-Zap Giraffe - we hope you enjoy them as much as we do.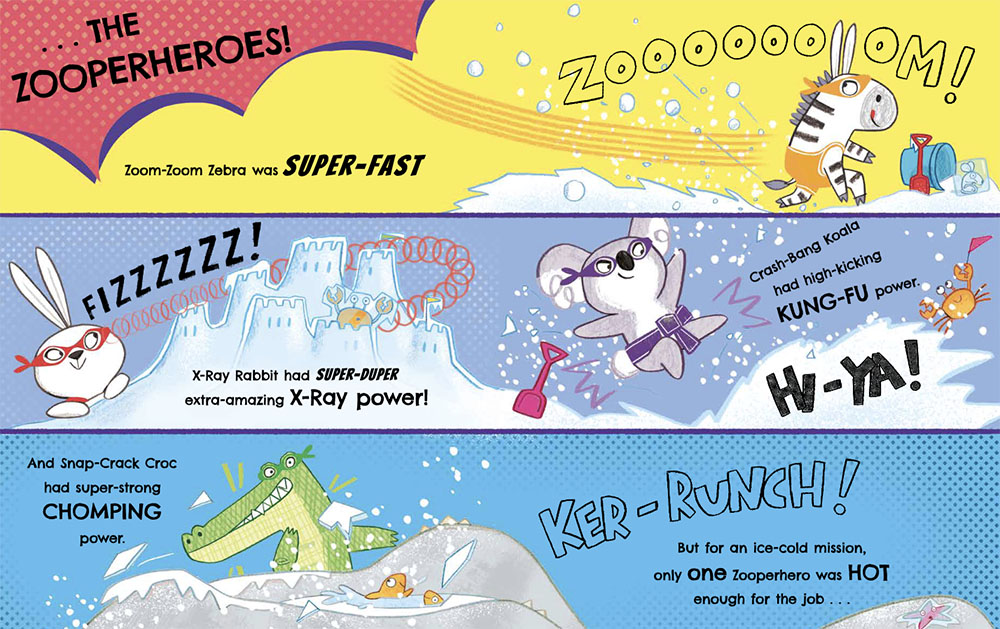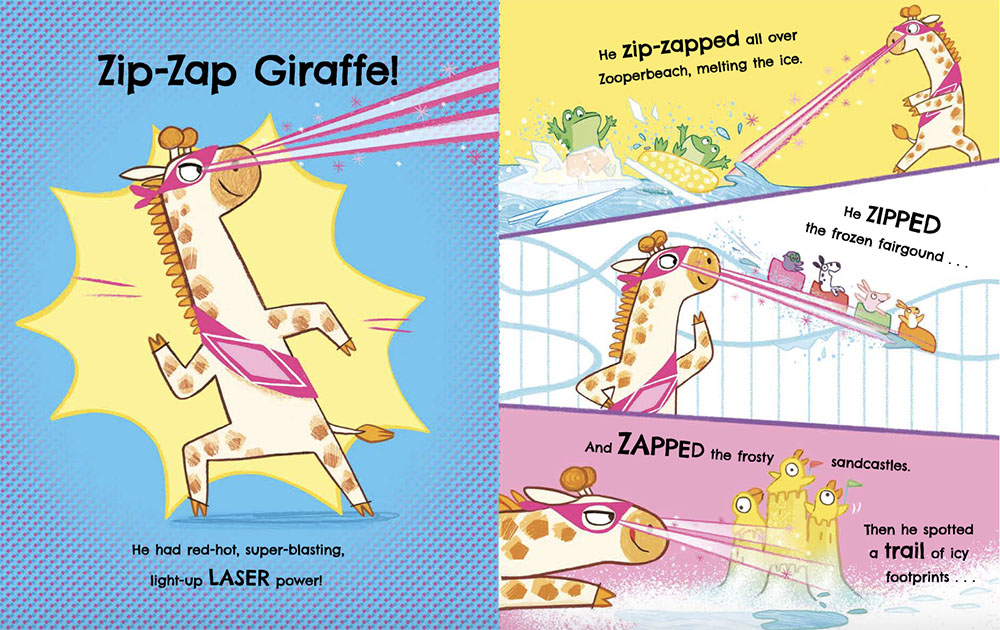 We can't wait to meet the next Zoopertown super star but in the meantime grab a copy of Zip-Zap Giraffe HERE.
Check out Emily's illustrations for the first book, Zoopertown: X-Ray Rabbit HERE.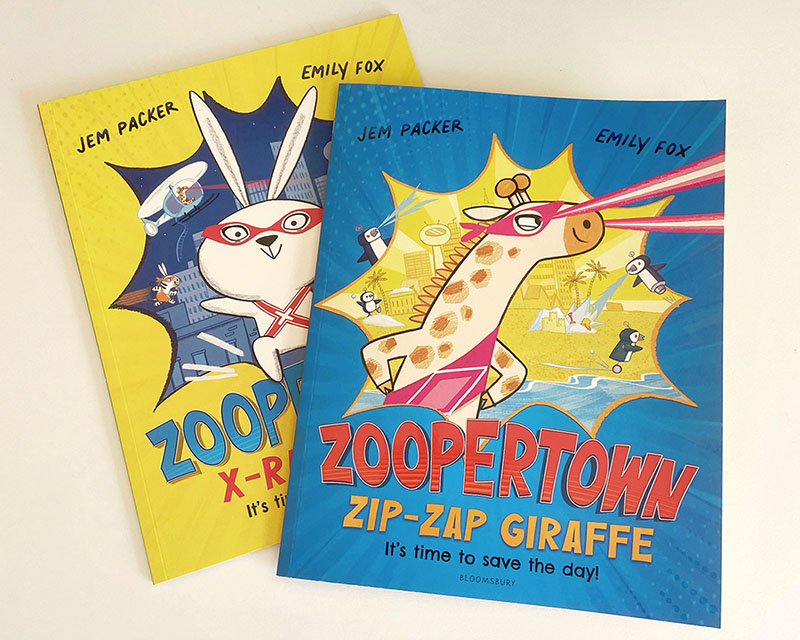 You can find Emily Fox on Twitter and Instagram and why not check out her super online portfolio HERE.
For all collaboration enquiries please email info@arenaillustration.com