Nightjar revisits the story of Noah from Katya Balen's previous book, Birdsong, the haunting tale about the power of music and nature - also beautifully illustrated by Richard. In Nightjar we learn more about Noah and his family in this stunning tale about a fractured bond between father and son - and the injured bird that helps to heal it.
Noah's dad lives in New York and has started a new family there. He visits England to spend some time with his son before Noah's Bar-mizvah. A walk in the countryside leads to them finding an injured nightjar, which Noah brings home with him but his dad thinks he should leave it to nature to decide whether it should live or die. As they argue, it becomes clear that Noah is angry about more than just the bird, he feels abandoned and misunderstood by his dad. With his new family in New York, his dad doesn't seem to have room for Noah.
Can they find a way to re-define their relationship and find the common ground between them?
Noah's mum challenges him to see that things are not always right or wrong, and the injured nightjar helps to heal his hurt in this tender and poignant story brilliantly told by Carnegie Medal winner Katya Balen. Richard Johnson's sensitive and ethereal illustrations beautifully compliment the text which will delight nature lovers and be the perfect bedtime read.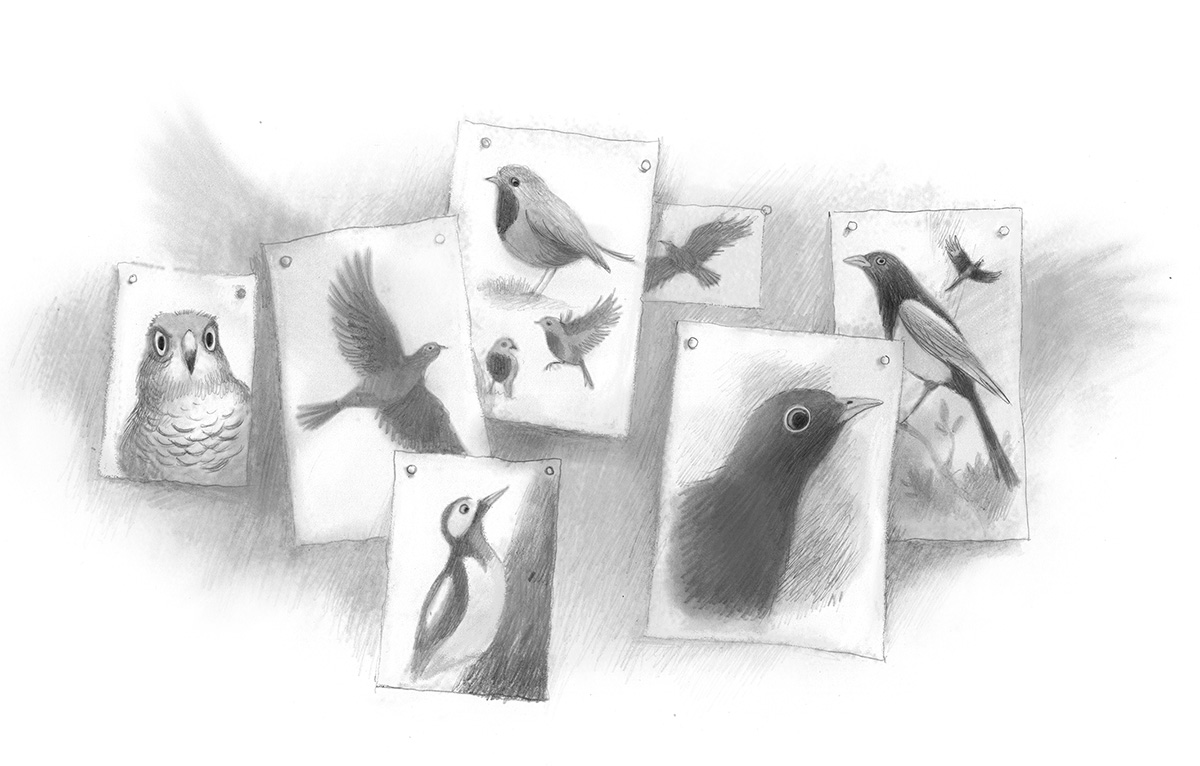 See more illustrations from inside the book over in Richard Johnson's portfolio HERE.
Nightjar is published by Barrington Stoke and you can buy your copy HERE.