We are taking a look behind the scenes of the creative industry and exploring the pathway to becoming an agent with Arena Illustration's Caroline Thomson.
Caroline started her creative journey at Norwich School of Art where she studied Graphic Design and Illustration under the guidance of tutors including renowned artist and lecturer Susan Aldworth.
During the first year studying for her BA, Caroline found inspiration in the work of graphic artist Franz Masareel in what would be a lightbulb moment this first encounter ignited a passion for wordless novels. Masareel's simple, bold, and powerful work commented on important political and social issues at the time, which resonated with Caroline.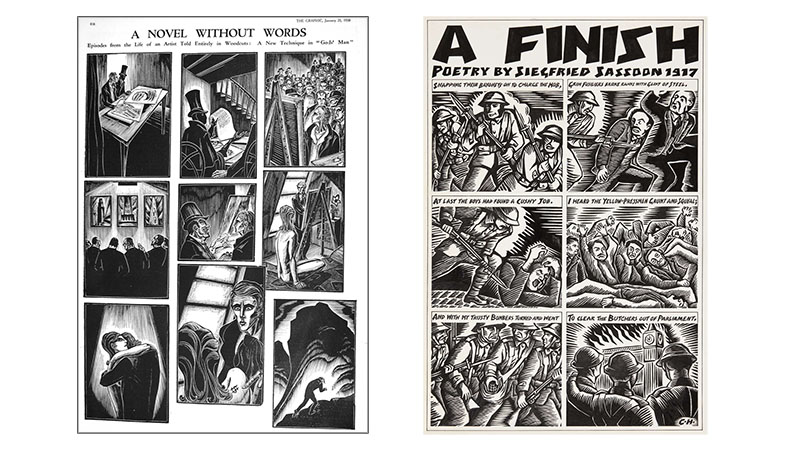 On researching his work further, it became apparent that Franz's art had also influenced other graphic artists including Lynd Ward and Clifford Harper, opening a gateway into a whole world of soon to be discovered and relished graphic novels. It was these connections between artists, art movements and their comment on social, political issues and the way in which images can tell a story with or without text that particularly intrigued Caroline.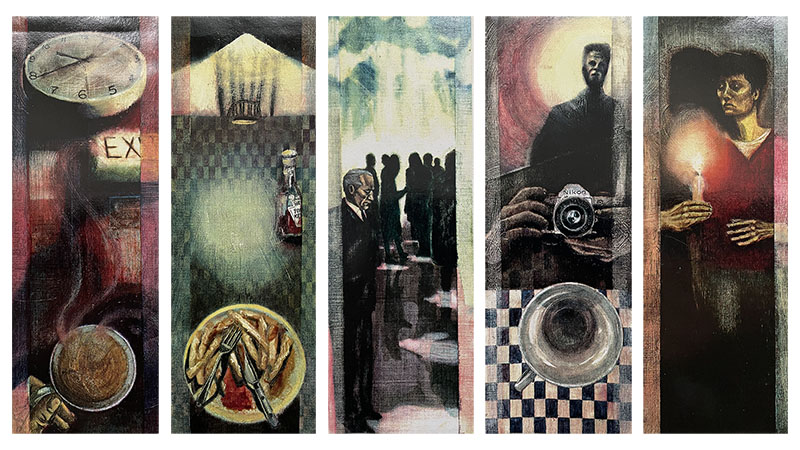 Here is a sample from a project entitled The Messenger created by Caroline during this period. Heavily influenced by the wordless novels Caroline had immersed herself in during that time this particular project led to Caroline pursuing an MA in Sequential Illustration and Narrative Design at the University of Brighton.
30 years on Caroline has worked in the creative industry in numerous capacities, from a decade working as an illustrator to embarking on a 20-year career as an illustrators' agent with Arena Illustration.
Arena Illustration has been an agency in various forms and names since the late 1960's. Caroline has been a co-director for nearly 20 years. It's a small agency compared to many, but very well respected and known as specialists in the children's publishing industry and also in film and animation. Arena are proud to represent numerous award-winners and best-selling authors and is now home to a carefully curated list of talented artists including Alex T. Smith, Adam Stower, Jonny Duddle and Levi Pinfold to name but a few.
Here are five pieces of advice we hope you will find useful in persuing and achieving your creative dream.
Be CURIOUS – about people and about the world around you, try to connect the dots or the relationship between things. Education is just the first chapter to your life of learning.
READ – a lot. Reading helps you make those CONNECTIONS. It informs on how the world works.
RESEARCH – research your areas of interest and your audience, your contemporaries, and your clients.
Collect IDEAS – keep a journal (physical or digital), observe the world around you and collect the things you find interesting.
Make CONNECTIONS. If you understand the world a bit better and can link cultural references it helps your lateral thinking and problem solving and of course, your imagination.
Thank you for taking the time to read this post, you can find Arena Illustration on Instagram and Twitter. For more information about our artists please visit our website.
Don't forget to sign up to our newsletter for, insights, previews and illustrator spotlight interviews.