What time is it? Zombie Time! The latest Little Badman adventure illustrated by Aleksei Bitskoff rises from the underworld. Humza and his friends, Umer and Wendy are back and must now face... THE UNDEAD!

We are delighted to announce the publication of the third Little Badman story Little Badman and the Rise of the Punjabi Zombies, written by comedian and actor Humza Arshad and Henry White, and illustrated by our very own Aleksei Bitskoff. This best-selling and former World Book Day Book series has gone from strength to strength with its generous internal illustrations and side splitting humour and we can't wait to tell you more about the latest offering from this creative partnership.
Humza Khan - aka Little Badman, Eggington's greatest rapper - might have finally met his match. Evil teacher geniuses and giant killer hamsters (see previous Little Badman adventures for details) are nothing compared to starting a new school.
He's already been out rap-battled by the school bully, laughed at by his classmates. Oh, and we haven't even mentioned the ancient magical orb causing havoc, a zombie uprising and potential WORLD DESTRUCTION! At least Humza has found someone to help with his homework. It's just a shame this friend isn't exactly . . . alive.
It's up to Humza and his friends to somehow fix all the strange things happening and restore order before it's too late!
Aleksei's illustrations continue to entertain us and he's really had fun turning Eggington weird... we're talking "super-mega-Middle-Earth-Narnia-fairy-tale-weird!" Young readers will love the zombies, the witch flying on a vaccum cleaner, baby dragon munching a car tyre and goblin riding a cat amongst other crazy characters!
Aleksei has become the go-to artist for the genre of comedic fiction adventures for independent readers. His comic book style and intuition for creating fun and engaging characters really bring these texts to life.
Here are a few of our favourite illustrations, we think you will absolutely adore them.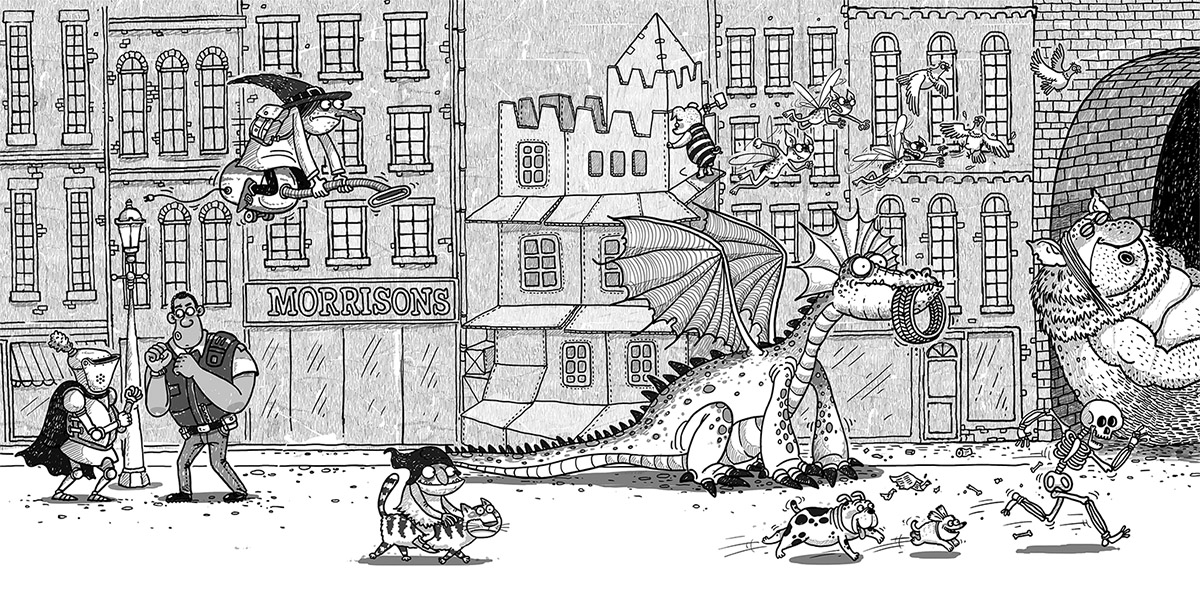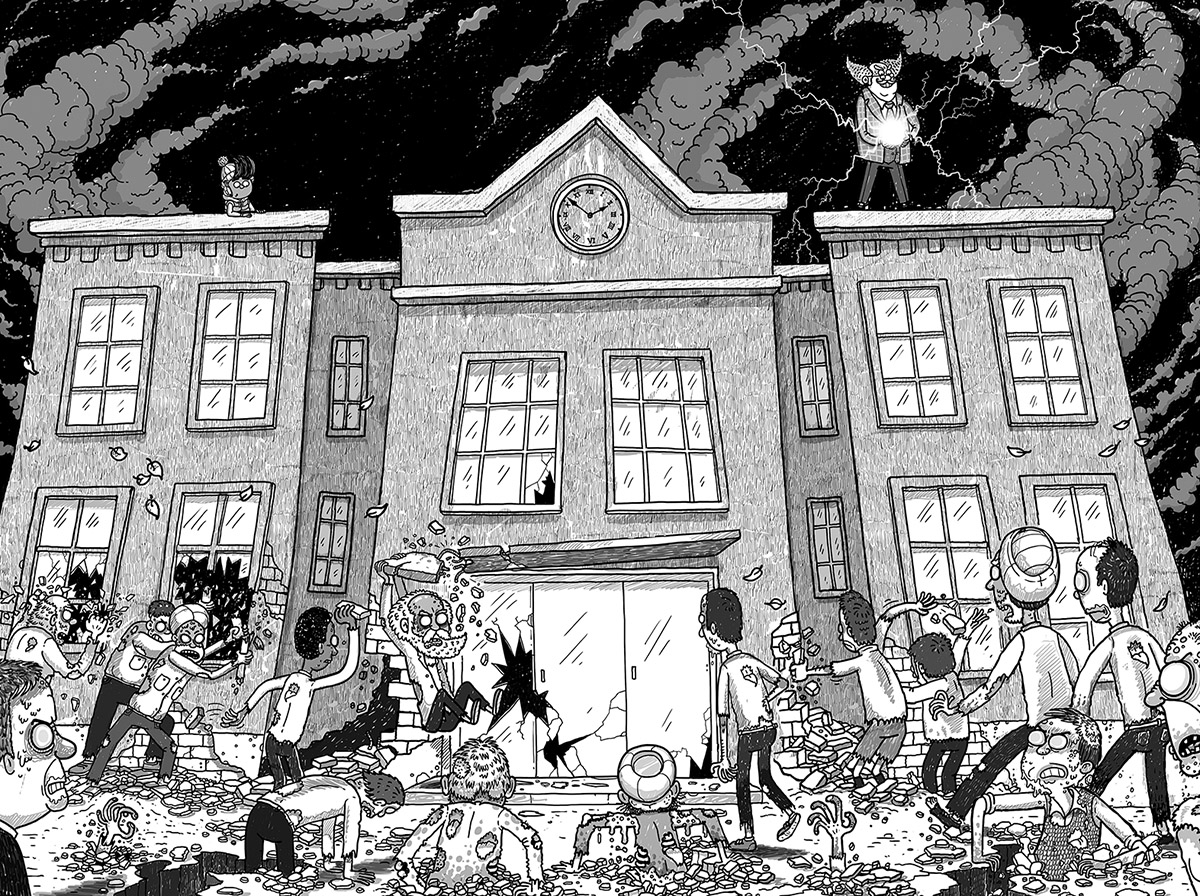 Here's what the press say…
'Wildly over the top and satisfying' The Observer New Review Children's Book of the Month

'Microwaved pants and killer bees feature in this rib-aching comic caper, heightened with moments of real tenderness and heart.' The Guardian

"A perfect read for Tom Gates fans: prepare for big belly laughs and great advice on how to be yourself." BookTrust
Little Badman and the Rise of the Punjabi Zombies publishes with Puffin Books on the 7th July. You can grab a copy of this hilarious book HERE
Aleksei Bitskoff Draws - Little Badman from Arena Illustration on Vimeo.
You will more than likely find Aleksei on Instagram and Twitter showcasing his madcap illustrations but you can also view his incredible portfolio over on our website HERE. For more information regarding working with Aleksei please email info@arenaillustration.com