We have been proud to represent the fabulous Adam Stower for over twenty years now and he's an honoured member of our Arena Family, we caught up with him in his studio to ask him a few pertinent questions!
Firstly congratulationson your flurry of recent publications and your latest collaboration with David Walliams, The World's Worst Pets which features a myriad of deviant and untamable critters, which was the most fun to illustrate?

The World's Worst Pets is packed with so many crazy characters that are joy to illustrate so it's a bit hard to choose, but some of my favourites were Furp the Fish ( I mean, who doesn't like drawing MONSTROUS gold fish?), Mr. Bumble the Burgling Budgie because I don't get to draw bad-tempered budgies very often, and Monty the Musical dog - in particular when he is dressed up as Julie Andrews from The Sound of Music!
The human characters were fun too - my favourite being The Great Fiasco!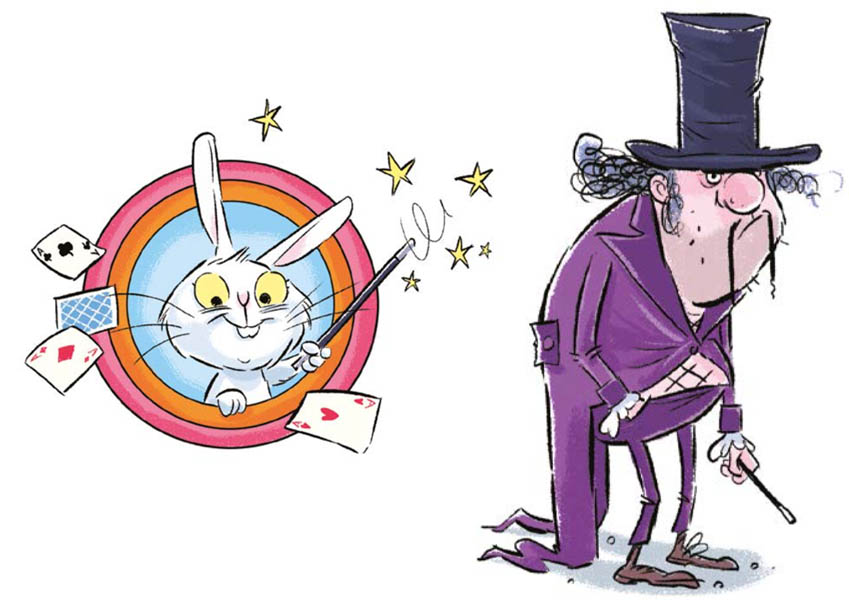 We are really enjoying the amazing time lapse videos you have been posting on social media of late, they are really meditative to watch. Do you sketch to relax or is sometimes a bit of a busman's holiday? Can we have a peek inside your sketchbook?

I LOVE drawing, doodling and sketching! It is super relaxing. The best bit about doodling in sketchbooks is that you can let the drawing just become what it wants to be. Illustrating to order for a commission is slightly different and can be more challenging, but filling sketchbooks with random drawings is very mindful. I think everyone should do it. There's no pressure and it can be very fulfilling.
I really love watching other people draw, so I enjoy filming some of my sketches as they come to life and sharing them on my Instagram. I hope people get a kick out of it and perhaps are inspired to have a go too.

My sketchbooks? Yes, of course you can have a peek! Here you go...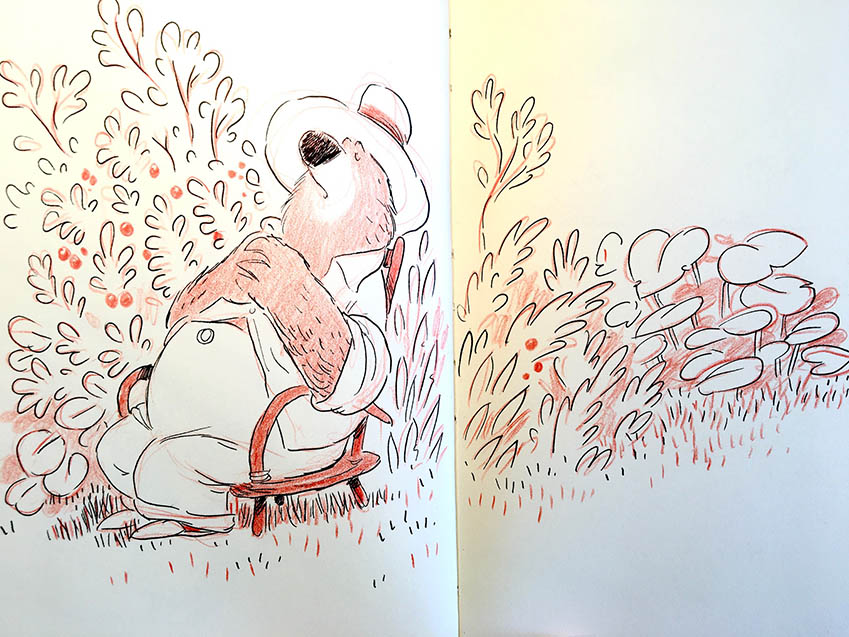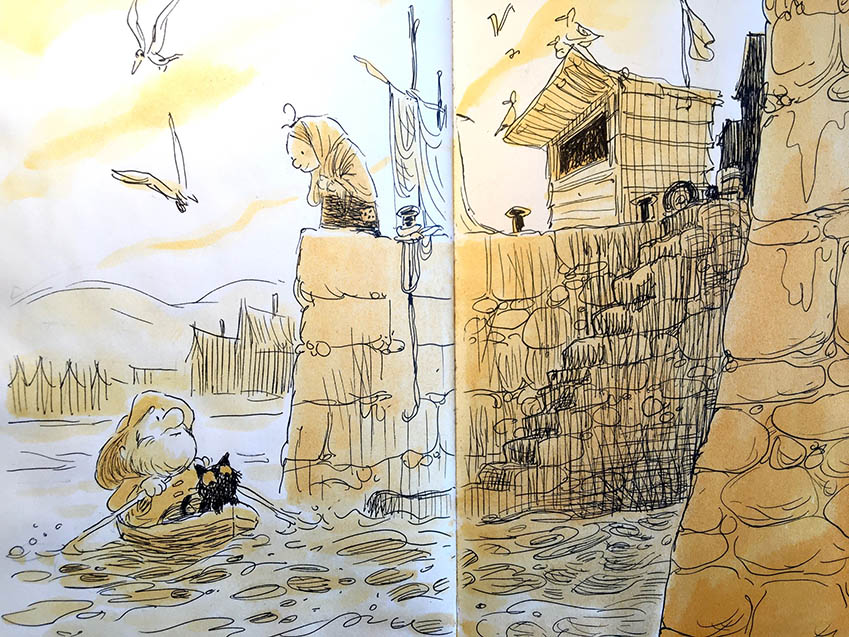 Are there any creative techniques you haven't experimented with which you would like to try?

Oil painting! I did an introductory course not long ago and would love to do more. Also, animation. I LOVE animation, but how anybody finds the time to do it is a mystery to me. Perhaps one day....

You have created hundreds of books for all ages over the years, which were you most proud to hold a physical copy of and why?

I am most proud of my firsts and my most recent - Two Left Feet was the first picture book I wrote/illustrated. King Coo was the first fiction book I wrote and illustrated and The World's Worst Pets is the most recent book that I illustrated, David Walliams wrote that one! An honourable mention should go to The Monster Catcher's Diary too. It is the only pop-up book I've illustrated so far and it is so fun to play with! The amazing Nick Denchfield was the paper engineer and he created some fantastic pop-ups!

What are you working on now and can we have a top secret sneak peek?

I am working on a few new ideas, which is always such a fun part of making books, but they still in their early stages. So, sorry, I have nothing to share just yet....but watch this space! I feel bad now though, so here is another sketchbook doodle for you...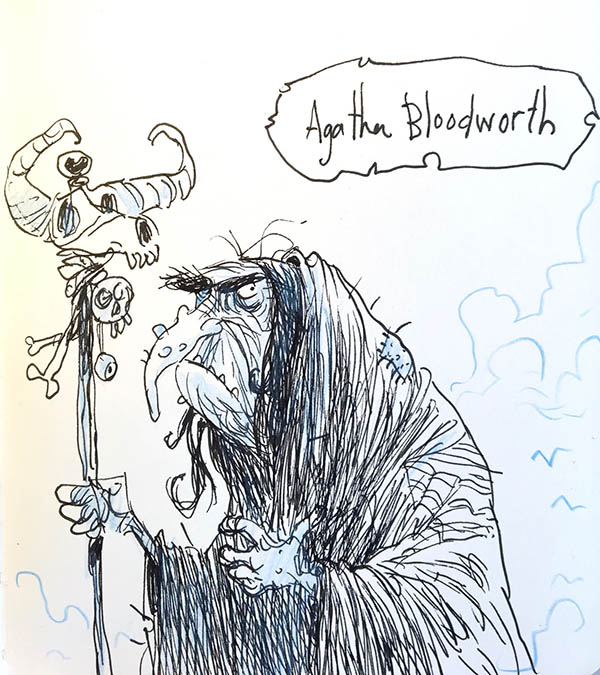 Do you have a local independent bookshop which is a particular favorite?

Yes! The Book Nook in Hove. They really know their stuff and they make wonderful recommendations. The shop is packed with wonderful books and they support many of Brighton's local children's book authors and illustrators by hosting events and arranging school visits (and there are a LOT of us!).
Thank you, Book Nook!

THANK YOU for spending time with us today!

My pleasure. Thank you for having me.

Have a look at Adam's website for more of his work