Super-Steve May collaborates with Phil Earle on a brand-new Little Gem.
Dynamic duo Phil Earle and Steve May have re-united just like the X-Men with a brand-new adventure for Barrington Stoke's Little Gems list. Supernan's Day Out will have little ones rolling in the aisle and reaching for their superhero capes in the sequel to Superdad's Day Off. As Superdad takes a much-needed day off at the spa his son Stanley is packed off to the local old folks' home to check on his Nan. Stanley is far from impressed by the thought of spending the day with all the oldies, but things take a rather unexpected turn.
Plane crashes, robberies and fires were NOT what Stanley was expecting on a day out at the seaside with his nan and the other residents of her care home! Nan doesn't know about his superpowers, so Super Stan can't step in to help as it would blow his cover.
Luckily, though, another mysterious superhero seems to be on hand, saving the day. But who could it possibly be?
Steve May has excelled himself with this sequel, his bright full colour illustrations throughout really bring the sunshine and drama to this brilliantly funny tale. From squawking boss-eyed seagulls, bright blue skies, voluminous candyfloss and more you will instantly transport to the brine scented coast. With a scratchy yet polished illustrative style Steve's comic credentials shine through with utter hilarity.
"Steve May's illustrations are ABSOLUTELY CRACKING!" – Phil Earle
Here is a small selection of our favourite illustrations and character pieces from Supernan's Day Out.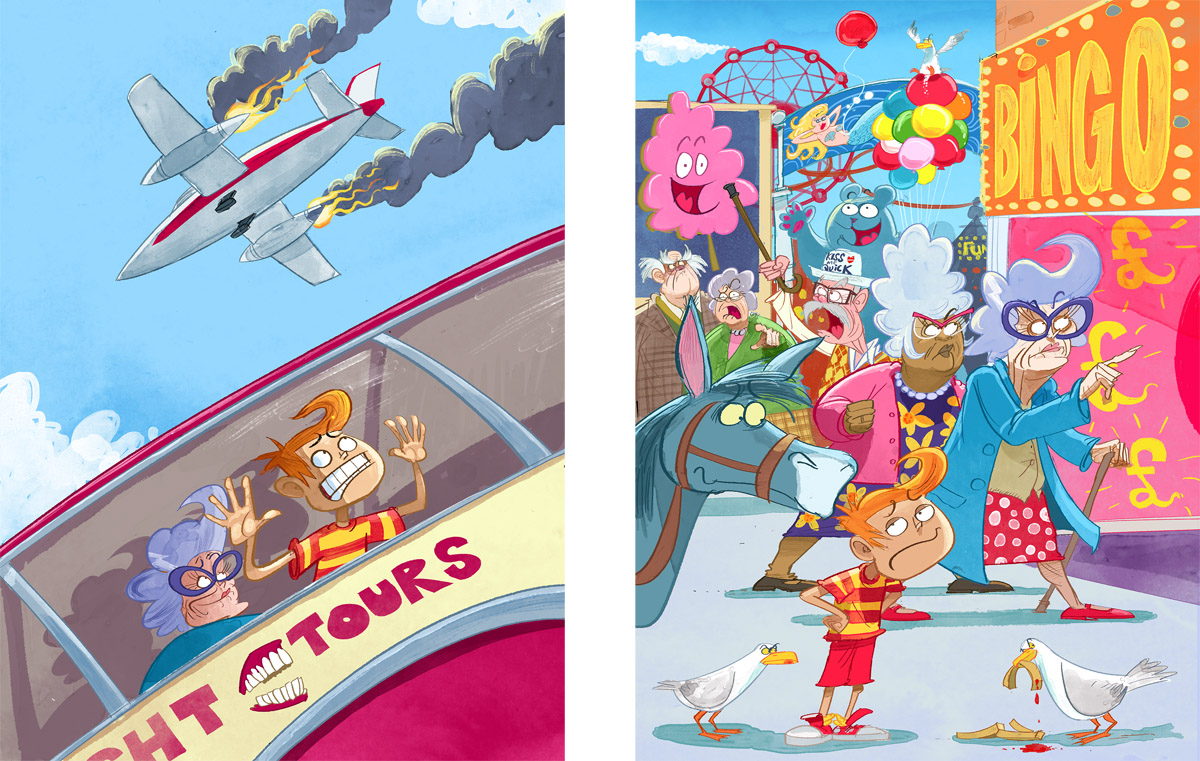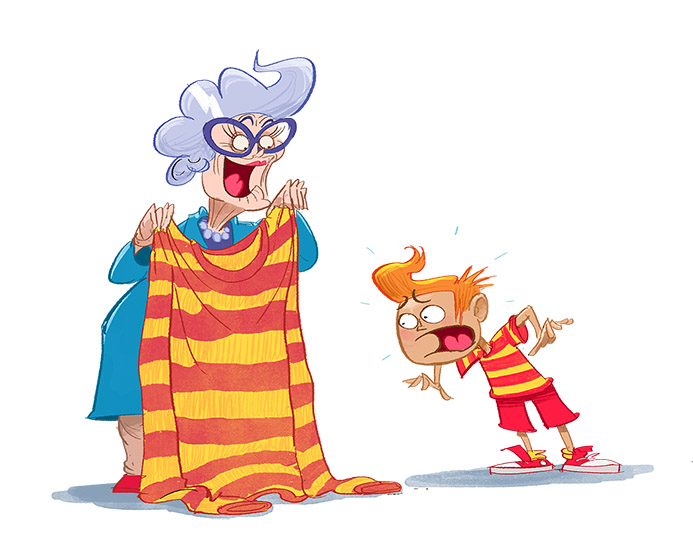 So pack some sarnies and sun cream and get yourself to your nearest bookshop to place an order in advance of its publication on the 5th May.
You can find Steve's daily musings, sneak peeks and lot's more over on Twitter and Instagram. Please be sure to pop over to our website to view his full digital portfolio HERE.
For more information regarding working with Steve please email info@arenaillustration.com