GET READY! The Two Terrible Vikings are back in a brand-new bonkers adventure by Francesca Simon and Steve May.
We are thrilled to reveal that our favourite marauding Vikings have hit the bookshelves of your local book retailers again in their third book. Two Terrible Vikings Feast with the King by Francesca Simon and Steve May is OUT NOW!
This edition features no less than three fantastic new stories! Hack and Whack babysit a toddler - Fire Hazard - and discover to their horror that they might not be the worst Vikings in the village after all . . .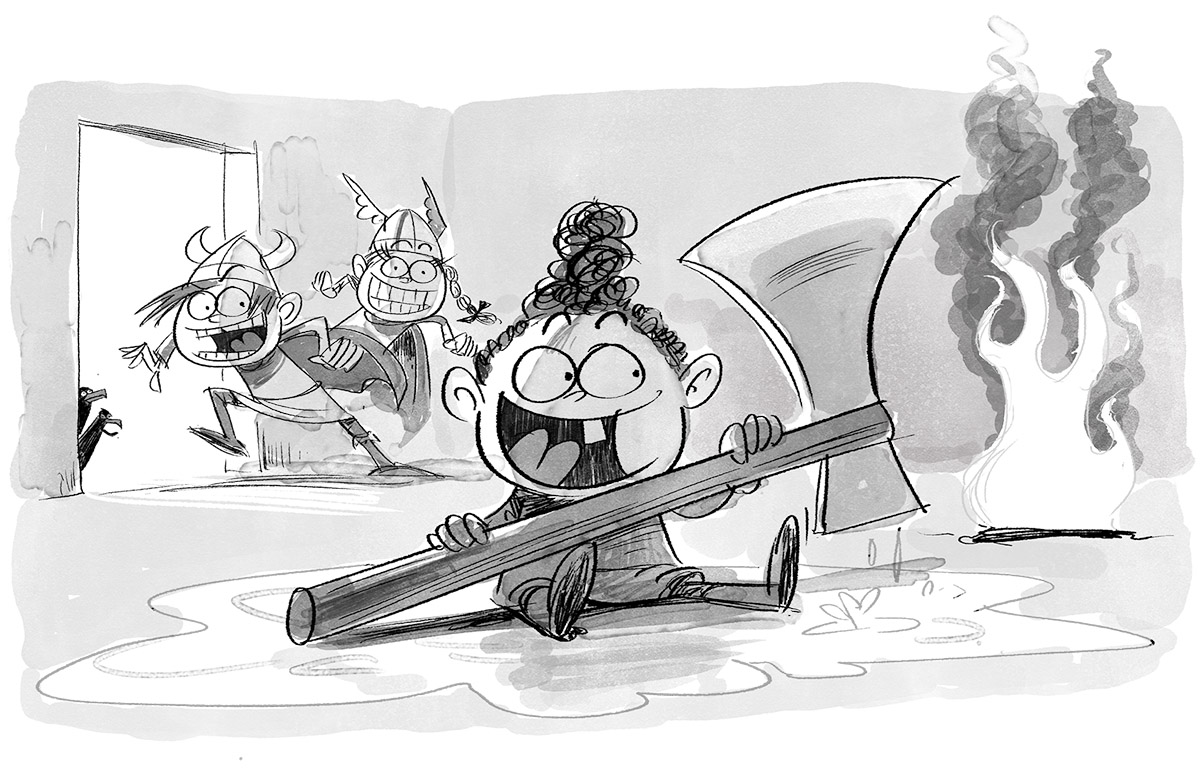 ... Then they manage to secure an exciting invite to feast with the visiting king, but discover that it's three days of having to be on their best behaviour . . . Until the new teenaged king turns out to be a lout - food fights ensue, and he loves them.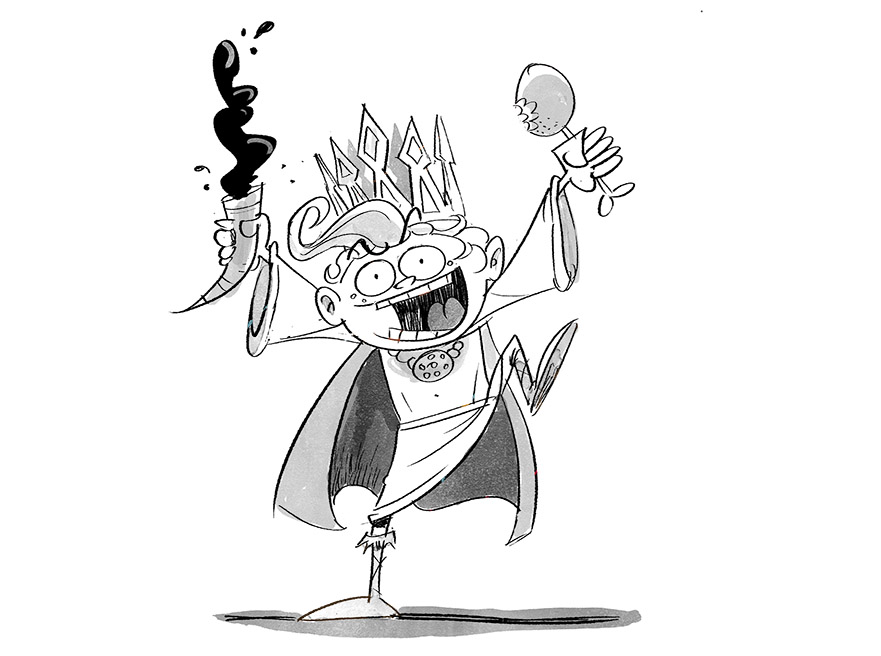 Unfortunately, that's when the snotty, privileged, wealthy winter guests turn up - distant cousins who can't be turned away. They make everyone's life a misery - can Hack and Whack find a way to get rid of them?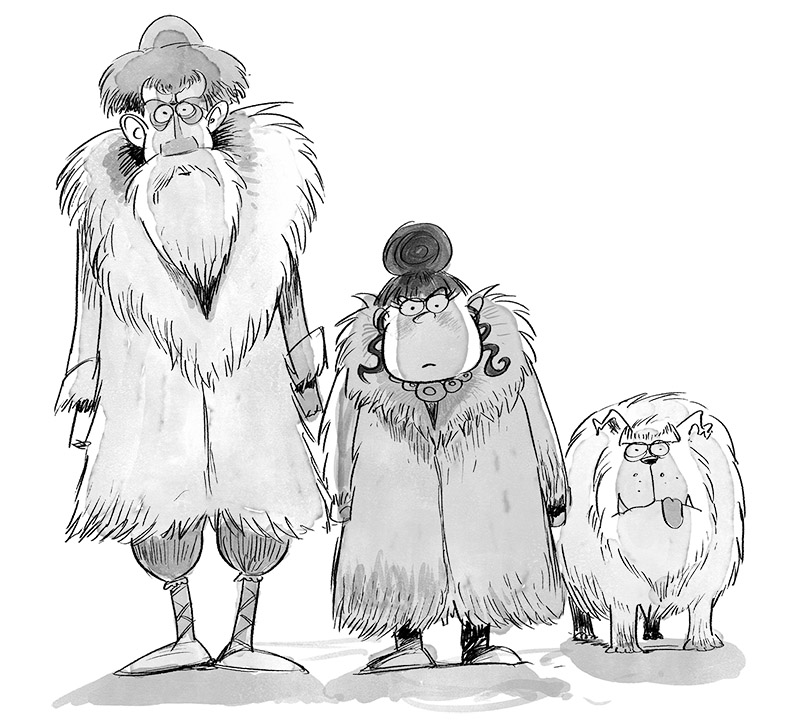 Two Terrible Vikings – Feast with the King is published this month and you can order a copy via the Waterstone's website HERE. You can see more of Steve's hilarious illustrations from this book on his portfolio HERE.
Steve works digitally and with pen and ink, his talent for character creation, injecting humour, movement, fluidity, spontaneity, and a dash of bonkers make him the perfect illustrative partner for this project.
For regular sketch book sneak peeks and chuckle inducing treats please follow Steve May on Twitter and Instagram. You can explore Steve's brilliant portfolio on our website. If you are interested in collaboration with Steve, please email info@arenaillustration.com