Frances Castle is not only an award winning illustrator, she's a musician, graphic storyteller and boasts Jarvis Cocker as one of her biggest fans!
From her first career in the computer games design industry Frances turned her hand to illustration in 2005 and has illustrated a number of successful fiction and non-fiction titles exploring history, discovery, travel, folktales and famous historical figures. An avid collector of all things vintage she is particularly keen on old comics and children's books from the 1950's and 60's, this passion for all things retro can be seen influencing her work which has a wonderfully nostalgic feel.
Founder of Clay Pipe Music an Independent record label that releases beautifully designed, limited-edition vinyl records, Frances wanted a creative space of her own to collaborate with musicians she admires and experiment with sleeve design. Like her illustration work the music label blurs the lines between the nostalgic and the contemporary by combining traditional folk with electronica. It was Clay Pipe Music's pastoral-vibed melodies and lovingly handmade illustrated covers that caught the attention of Jarvis Cocker. He featured some of the label's tunes on his BBC 6 Music Radio show and selected her as a future rising star in Dazed & Confused 20th Anniversary magazine, featuring a portrait of Frances by none other than Rankin.
Frances' favourite pieces of work feature in our "Artist Spotlight" series.
David Boulter -Yarmouth
Released in October 2020 - Yarmouth offers an escape to summers past. You can find out more about the album and watch the trailer over on Frances' portfolio HERE.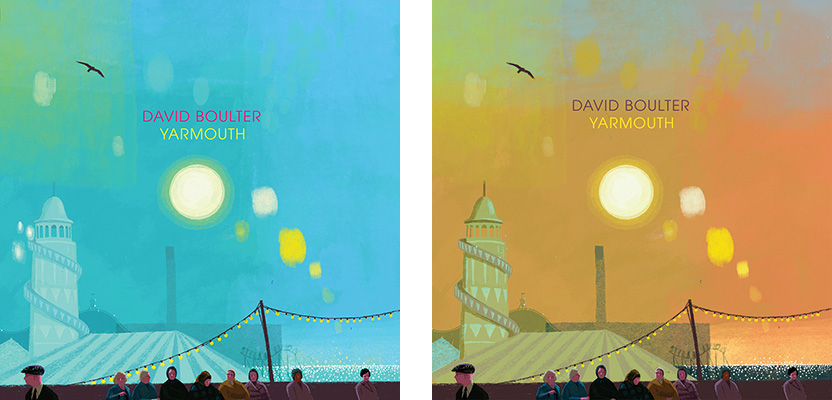 Memories of Earth, the second album by multi-instrumentalist David "D" Rothon explores his childhood memories of the 20th century space race, sparked by a visit to the Moving To Mars exhibition at the Design Museum in 2019.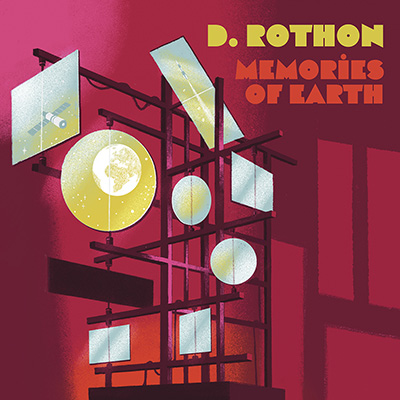 "Balgay Hill: Morning in Magnolia is as much a daydream rubric through solitude as it is a mediative map. An invite to untold stories and images that take flight in the listener's mind."
Album released in August 20th 2021.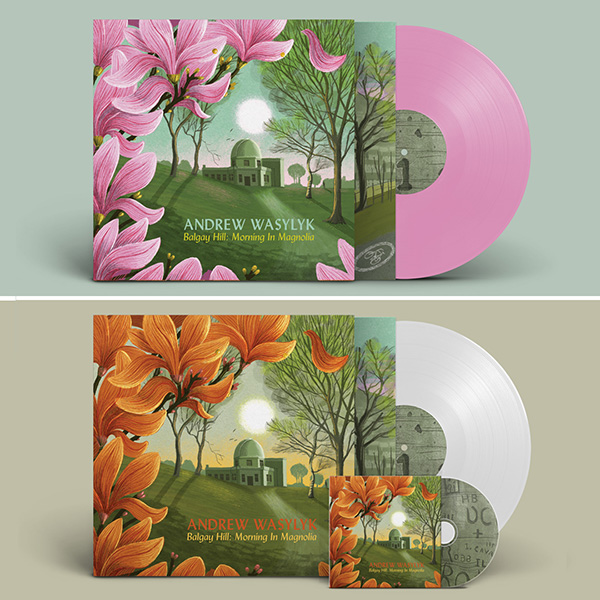 Frances releases her own music under the name of The Hardy Tree and the album, Through Passages of Time delicately weaves the warm sound of sequenced Moogs, off kilter electronics, vibes and mellotron to create a hauntingly beautiful soundtrack to buildings and areas of London that no longer exist.
It is this sense of time and place, of forgotten landscapes both urban and rural that Frances continues to be fascinated by. Perhaps it's a result of her upbringing as she grew up in West London with regular visits to the countryside to see her grandparents. She particularly remembers her visits to Cookham in Berkshire, where not only Stanley Spencer lived (and her grandparents knew) but also her grandfather Frank Sherwin was busy painting steam trains rumbling through sleepy, seaside hamlets for British Railways post-war posters that have become iconic symbols of 1950's Britain...
"... They are remarkably redolent of Frances' own distinctive illustrations, particularly the evocative sleeve art that has become an integral part of the Clay Pipe aesthetic. "I wasn't really aware of his railway prints as a kid," she says. "Basically, he was a watercolour artist, and he used to sell his work to card manufacturers… but it's the railway posters that he's become remembered for. And Granny painted as well. They were both very creative, and of course they encouraged me. I was very lucky in that respect."

- excerpt from an interview by Bob Fisher (Originally published in Issue 74 of Electronic Sound magazine, February 2021)
Frances' personal work feeds into her commercial work as you can see from the next couple of publishing pieces.

The First Fire - is a retelling of a Cherokee Nation Myth commissioned by an American educational publishers.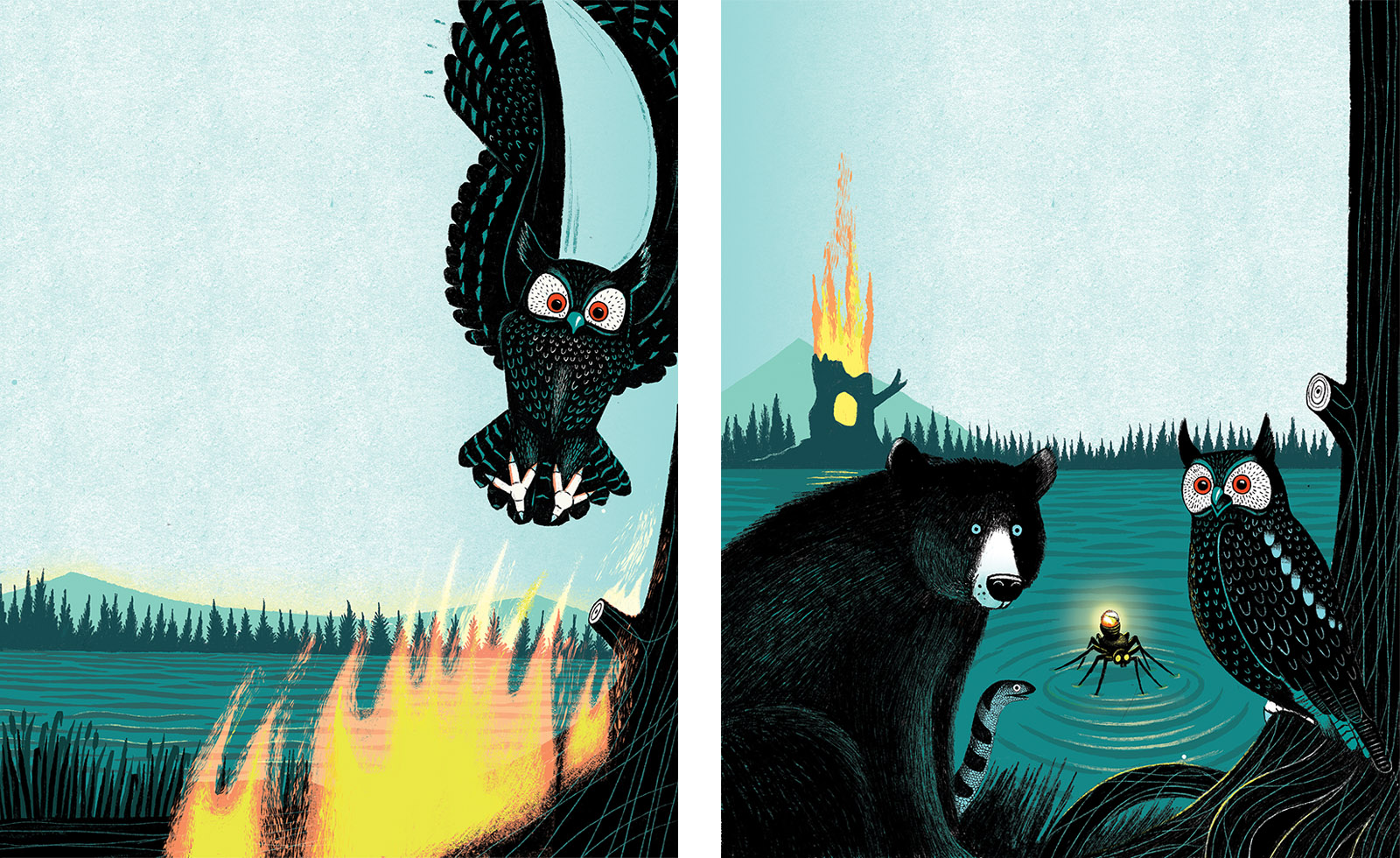 A FATAL OVERTURE - An Ella Shane Mystery by Kathleen Marple Kalb, a book cover commissioned by Kensington Publishers.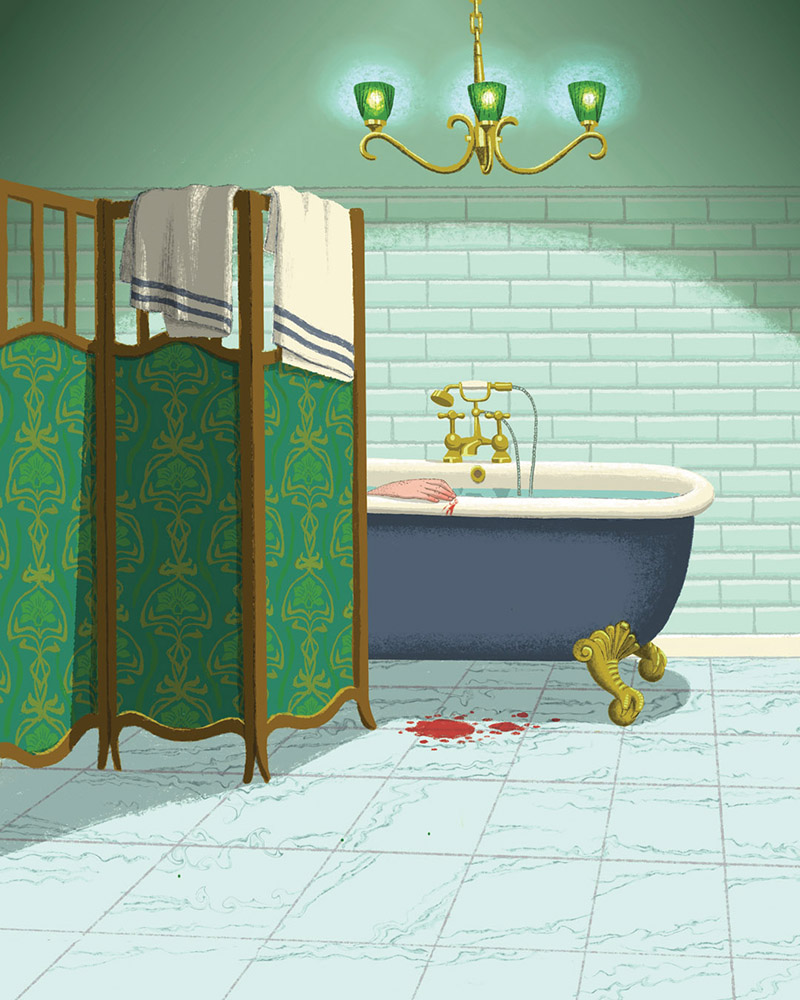 Frances has created her own self-published, fully illustrated graphic novel, Stagdale: Part One, which weaves an enticing mystery with facts from World War II and 1970's Great Britain and she is busy putting the final touches to Part Two, due out this Autumn. Here's a sneak peek, as Max leaves his parents in Nazi Germany for a new life in England.
Frances's work appeals to a broad range of editorial, design and publishing clients. She works digitally drawing straight onto her iPad Pro and often uses scanned and pre-painted textures to add depth and colour to her work. She enjoys experimenting with printmaking, particularly Gocco and Risograph printing.

Frances is based in North London and can be found on Instagram and Twitter, or on her allotment. If you're interested in working with Frances, please email info@arenaillustration.com