From the deepest depths of the sea comes The Story Thief by Graham Carter
From the creator of Otto Blotter Bird Spotter comes a brand-new oceanic adventure by author and illustrator Graham Carter. With a shimmering foiled cover and atmospheric colour pallet emerges a new timeless classic published by Andersen Press.
Shy and retiring Olive seeks comfort in books and stories and loves nothing more than bedtime reading with her father. From a seafaring family Olive is used to adventure but when a creature from the deep visits Olive's house and pinches not just one of her beloved books but ALL of them and then ALL of the books in the whole village, courageous little Olive takes immediate action.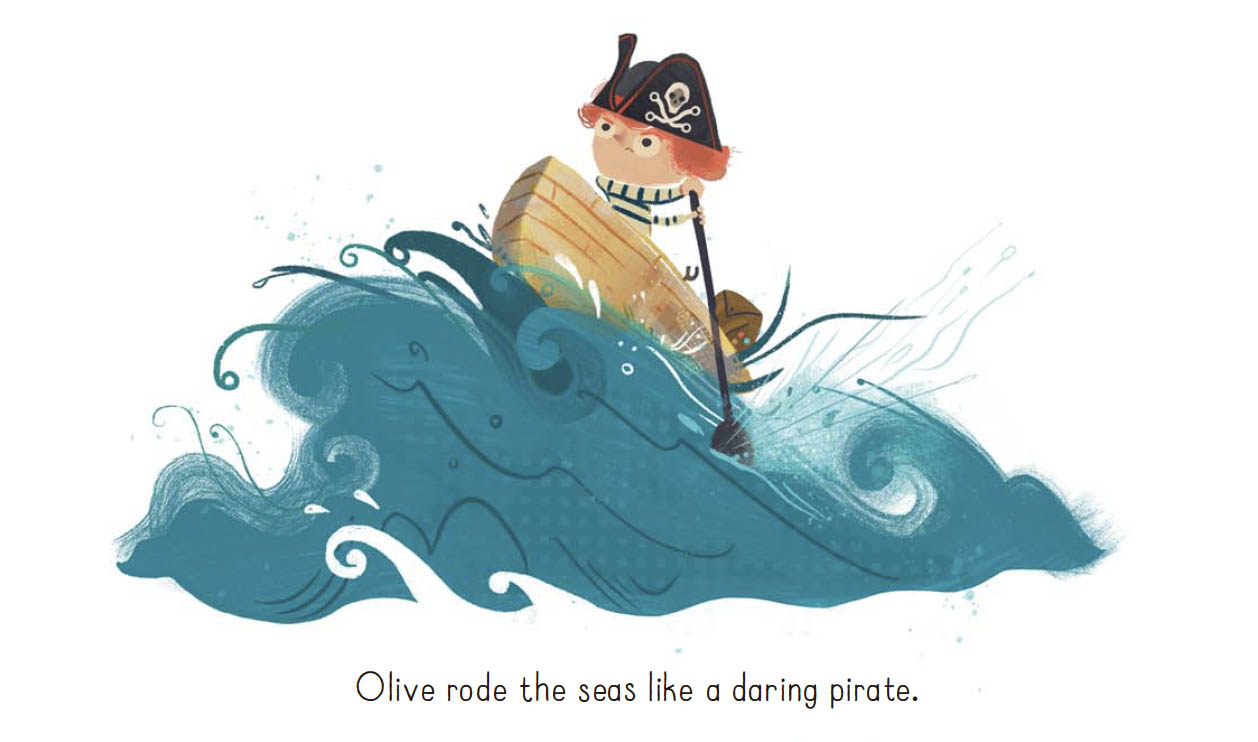 With vibrant thoughtfully designed spreads throughout young readers will instantly be transported straight into the centre of the story. In some of the spreads you might even be lucky enough to spot Graham's real life family, here happily listening to a story.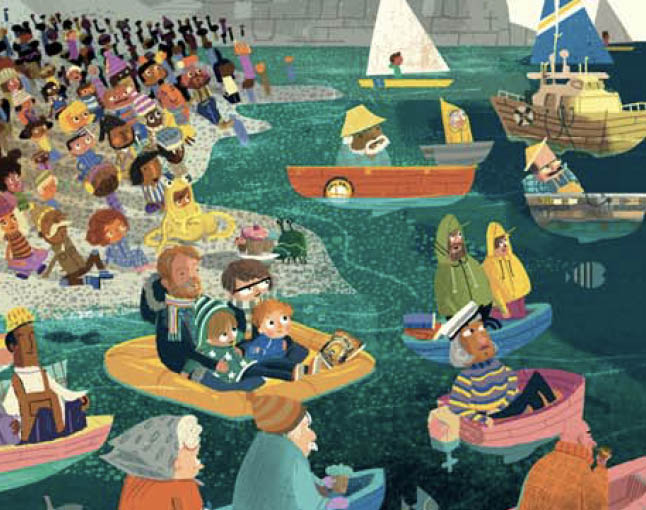 "Carter's illustrations are vivid, sophisticated, cleverly constructed and describe a world that readers will want to pour over and linger upon the details. In his work he uses every opportunity to reveal surprises and gives the story three dimensions."
Reviewed by Karl Andy Foster for the AOI.
With a history in print making Graham's newly flourishing picture book career goes from strength to strength following his recent Waterstone's Children's Book Prize shortlisting.
A beautiful picture book celebrating, family, friendship, and the joy of reading.
Designed by the talented Mr Mike Jolley.
Graham can be found on Instagram and Twitter and has his own wonderful print website Boxbird.
For more information regarding working with Graham please email info@arenaillustration.com