Roll out the red carpet and dust off the fine china, it's time for a brand new Claude adventure by award-winning illustrator Alex T. Smith.
Claude at the Palace published by Hachette Children's Books takes to the throne this month and is the tenth offering in this best-selling series for young readers. With his very own animated series on ITVBe and Disney Junior, it was only a matter of time before Claude made his way to the royal palace.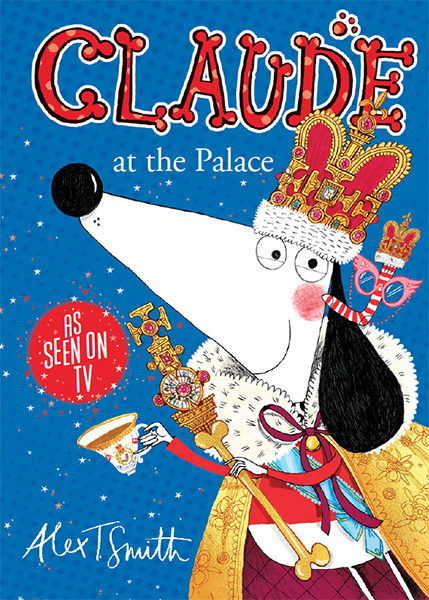 Claude and Sir Bobblysock just happen to wander accidentally into the royal palace on a very special day indeed – the Queen's birthday! Unfortunately, the royal nanny, Nanny Stern-Bloomers, has had to take herself off for a lie-down and there's no one to make sure the royal children stay neat and tidy for the big party. But . . . Claude and Sir Bobblysock could step in to babysit, couldn't they? After all, princes and princesses are always on their best behaviour . . .
With its familiar trademark black white and red illustrations throughout and hilarious laugh out loud moments, this special regal story is set to be a huge hit with readers of all ages.
Here is a peek through the Royal keyhole at some of our favourite illustrations from Claude at the Palace.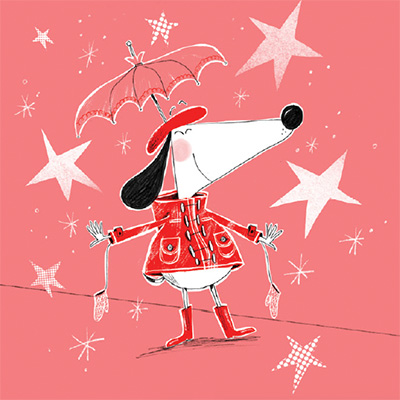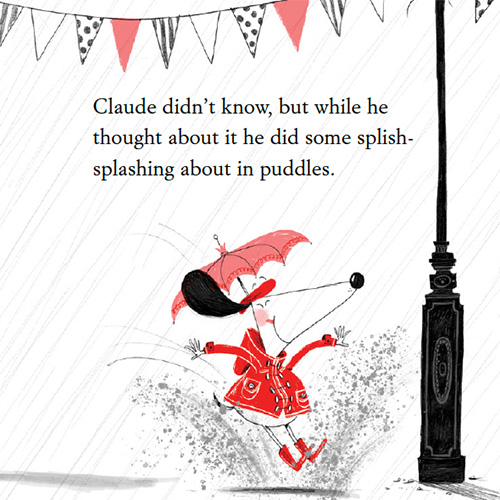 You can grab your very own copy of Claude at the Palace HERE
Follow Alex on Twitter: @Alex_T_Smith or view his online portfolio HERE, for more information about working with Alex please email info@arenaillustration.com