We are celebrating a flurry of fabulously illustrated fiction titles this month including Me vs. the Multiverse Pleased to Meet Me, written by S.G Wilson and illustrated by Aleksei Bitskoff (Published by Penguin Random house US).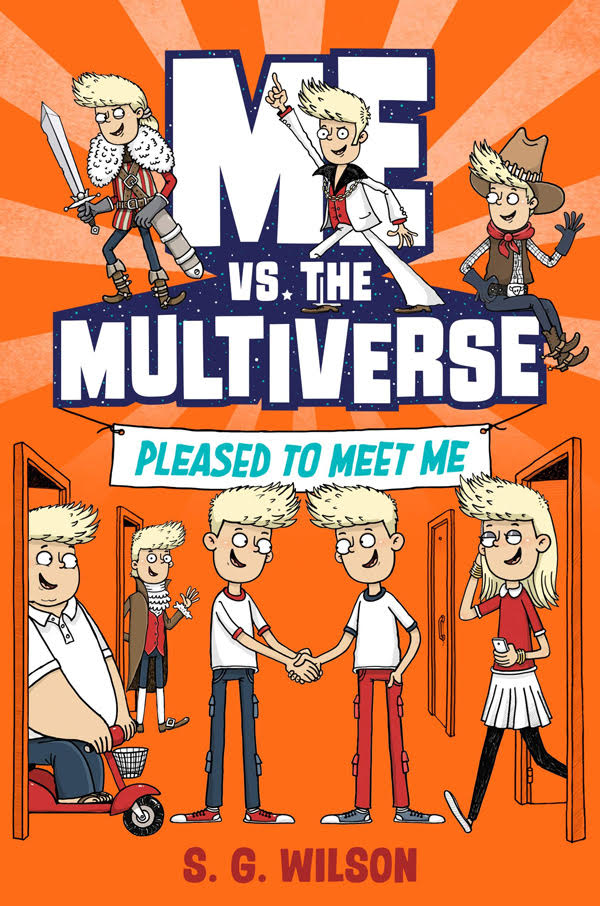 What if you suddenly met someone who's you–only better? That's what happens in this hilarious new series. It all starts with a note folded into the shape of an origami octopus: "Hi, Me. Yes, you. You're me, and I'm you." If you believe this and the other origami notes that follow, which middle schooler Meade Macon absolutely, positively does NOT – the concept of parallel dimensions is true, and there is a convention full of alternate versions of Meade waiting for his RSVP. It's got to be a joke?
Except . . . the octopus is an origami fold Meade thought he invented. And the note writer has a lot of intel on him that nobody else should know. I mean, he's told his best friend Twig a lot about himself, but he's definitely kept mum about that time he sleepwalk-peed into his Lego container when he was six. Could Me Con be a real thing?
Sprinkled throughout with Aleksei's character packed cartoon creations, readers will be rolling on the floor laughing as they witness the many varied faces and manifestations of 'me'.
Here is a small selection of some of our favourite characters from Me Vs. the Multiverse.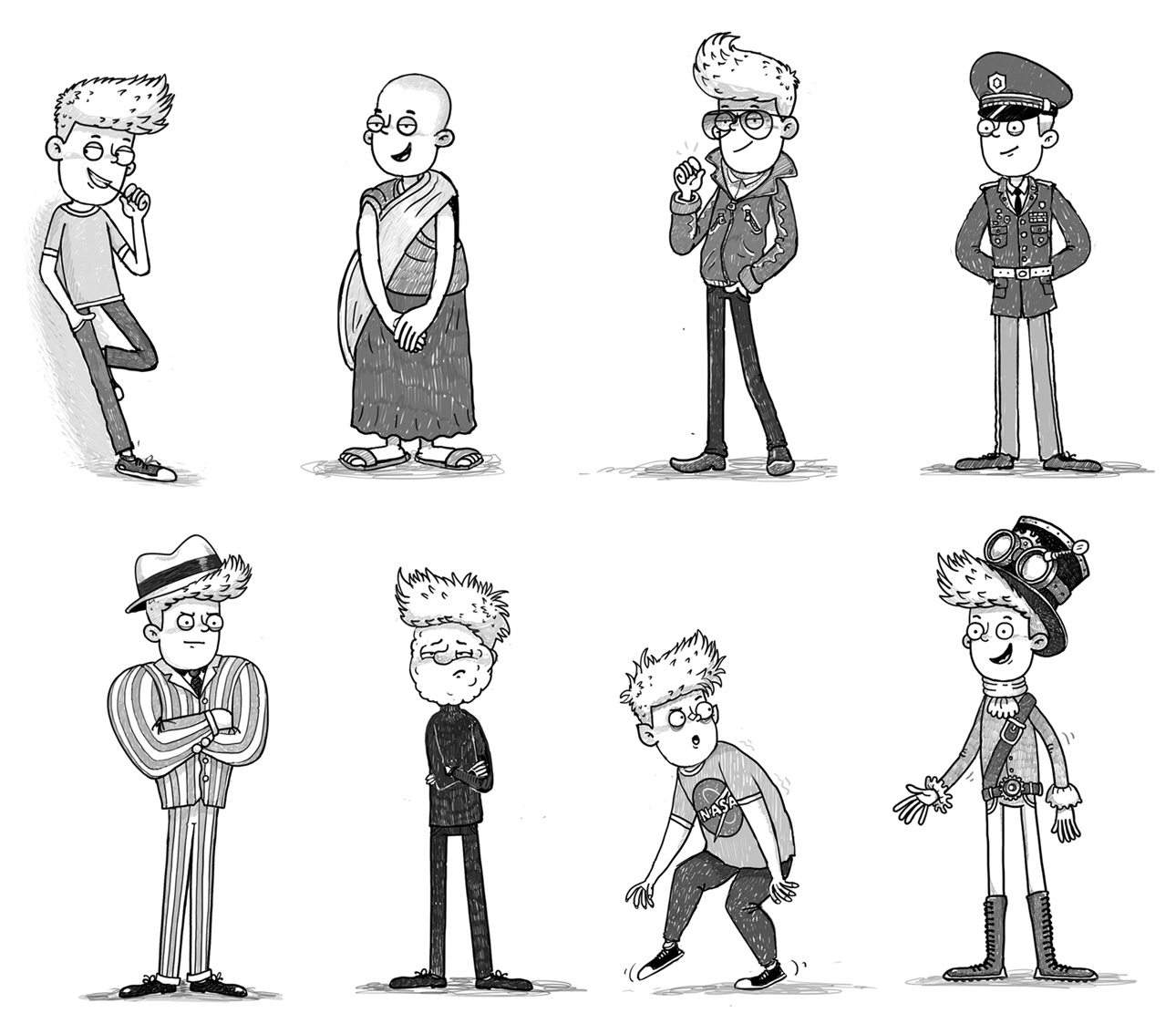 Order your very own copy of this rip-roaring bonkers read HERE 
Here's a video of Aleksei talking to S.G. Wilson, author of Me Vs. The Multiverse including time-lapses of his sketchbook drawings as well as his Meade Macon characters. Aleksei talks about where he finds his inspiration and describes how drawing is meditative and gets him into a 'flow' state. Enjoy!
You can see more of Aleksei's time-lapse videos HERE and his wonderful sketchbooks on his blog HERE.
You can find Aleksei on Instagram and Twitter OR view his online portfolio by clicking HERE.
For more information about working with Aleksei please email info@arenaillustration.com