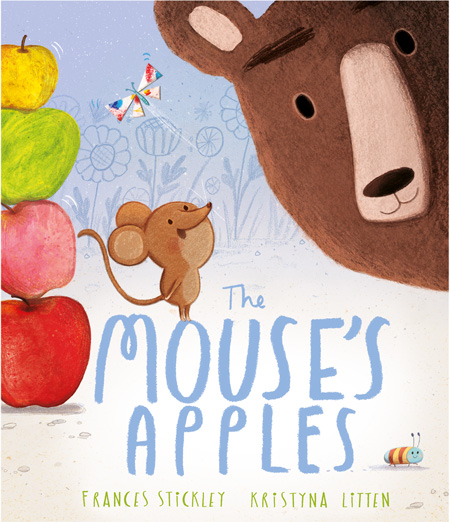 There's always room on the bookshelf for a new beautiful picture book about friendship and sharing and this delightful offering from author Frances Stickley and illustrator Kristyna Litten is a delight from start to finish.
In The Mouse's Apples we find ourselves in an idyllic countryside setting on a warm sunny day with a plucky young mouse setting out foraging for apples. To the mouse's surprise, she gathers a record haul of her favourite delicious fruit but before she has time to take a single tasty bite she is approached by a very grouchy very hungry bear. Our cunning rodent friend has to think quickly in order to foil the bear's plans to steal her hoard of apples and the unfolding fable will have little readers whooping and cheering and she outsmarts the bear. A charming tale of friendship and the value of sharing.
The pastel palette with vibrant pops of vivid orange and dreamlike swathes of blossoms and wildflowers provide a breath-taking backdrop for this charming story. Kristyna has perfectly captured the characters' emotive expressions and woodland landscapes unfurl with each turn pf the page. Readers are in for a truly immersive storytime experience.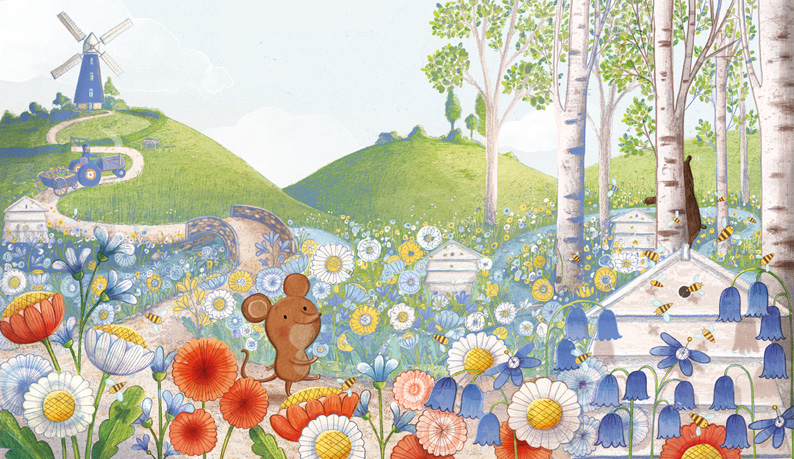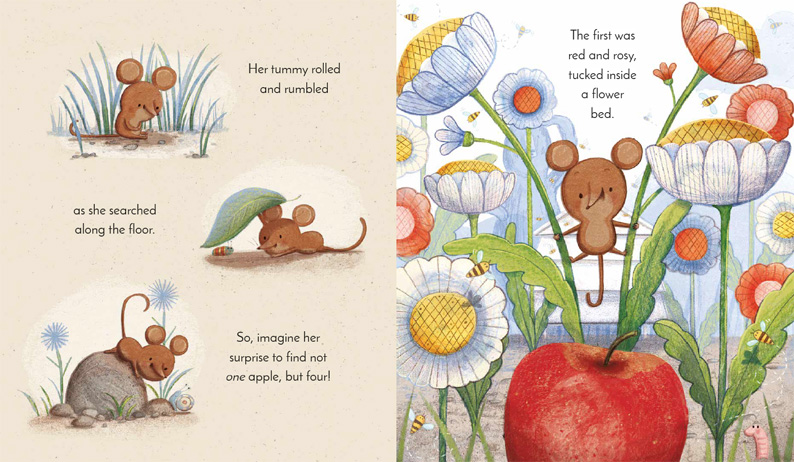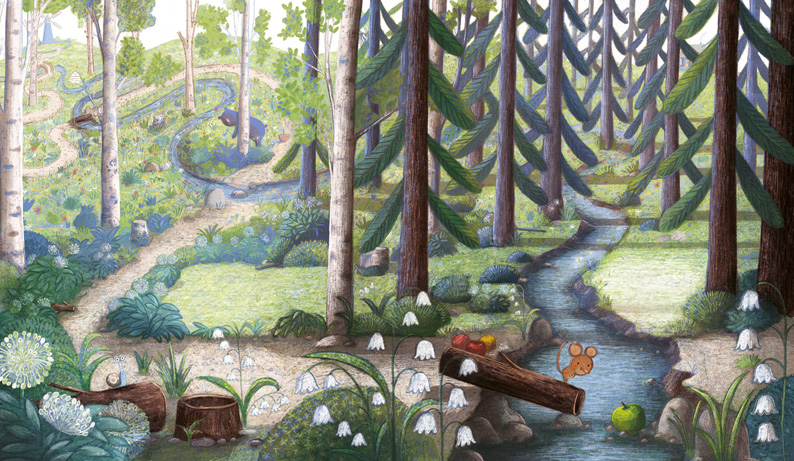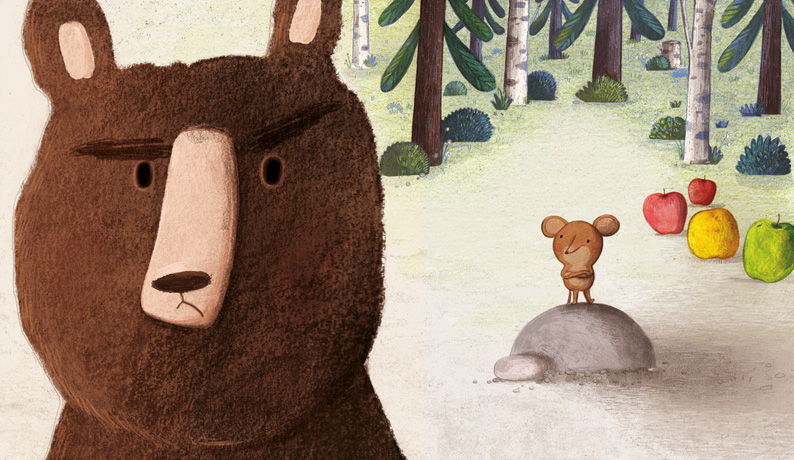 Kristyna studied Illustration at Edinburgh College of Art and graduated in 2010. She now lives in a beautiful village in Yorkshire where she is heavily reliant on the good old pencil and a great big cup of tea to keep her going. She prefers to draw quickly to give an energetic line quality to her illustrations, often adding colour and other hand-produced textures digitally. Her sophisticated colour palette, interest in fashion, patterns and hand-drawn typography gives Kristyna's work an originality that can be applied to all manner of illustration.
You can find Kristyna on Twitter and Instagram or view her full portfolio HERE. For more information about working with her please email info@arenaillustration.com
The Mouse's Apples is published by Andersen Press, you can grab a copy for your little mice HERE.