We celebrate the work of one of our newest Illustrators Marie-Alice Harel and take a closer look at her fascinating Kickstarter project Bird People. With her incredible passion, talent and attention to detail this unique project has been a phenomenal success, take a moment to watch her inspiration introduction to this project below.
Multi-award-winning artist Marie-Alice is a French author and illustrator based in Edinburgh, Scotland.
She was a Geosciences PhD and researcher before becoming a full-time illustrator in 2016. Marie-Alice creates illustrations for books, picture books, magazines, and works on character design for animation. She also makes artist books, another playful way to combine images and stories.
Her watercolours and drawings are regularly exhibited in galleries in the UK, the USA, and France. She teaches illustration at the Edinburgh Drawing School and organises workshops with galleries and museums.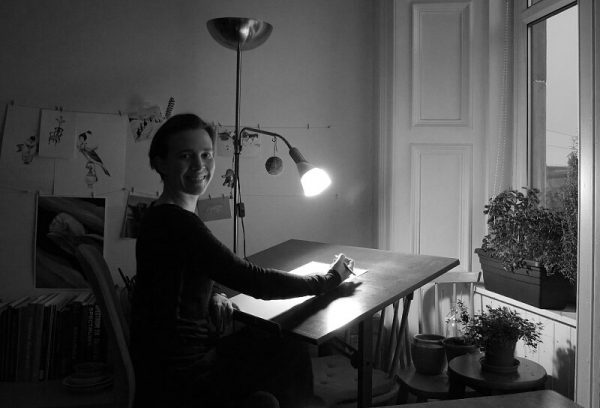 The Bird People book is a collection of more than 80 drawings and paintings in pencil, ink and watercolour.
From simple sketches to more elaborate drawings and paintings, each one is a chance to explore universal emotions or themes from a new angle. Marie-Alice decided to pair each portrait with a symbolic element, a visual clue that can spark the imagination, by contrast or association. There is no text in this book, but you'll find soon enough that these birds don't need written language to communicate. Each spread invites the viewer's imagination to develop the story, and small echoes and narratives propagate throughout the pages.
"These past few years, bird characters have been creeping into my illustrations with alarming frequency. Whatever their position on the human-animal spectrum, their unassuming but persistent gazes kept asking me to spend more time with them. They are quite convincing and also excellent company, so I did. I started drawing bird portraits more regularly. It began as an exercise to kindle my love of drawing and relax at the end of the day. And then, as one does, I got carried away." – Marie-Alice Harel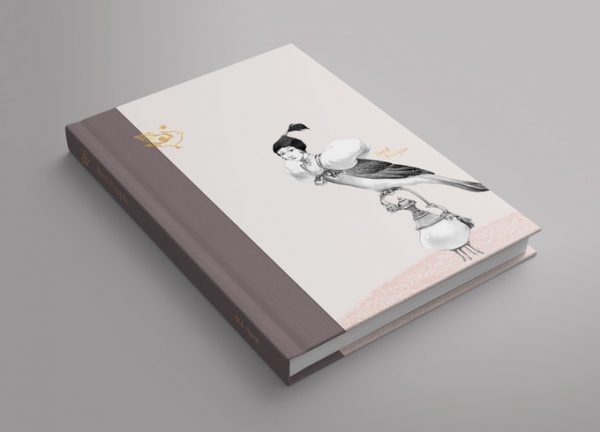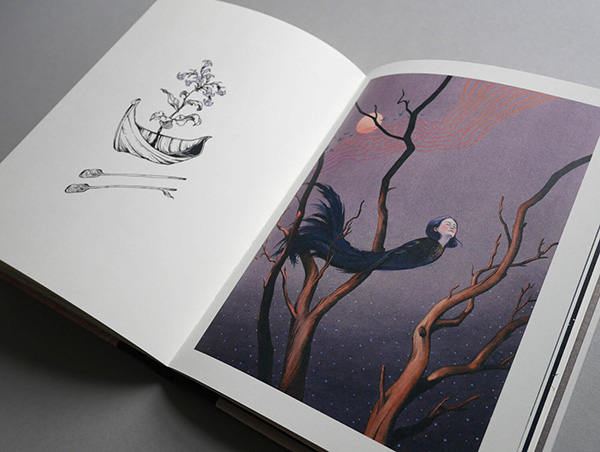 You can find out more about Marie-Alice and her work on Instagram or over on her website or you can view her stunning portfolio on our website HERE.
If you are interested in working with Marie-Alice Harel please email info@arenaillustration.com we would love to hear from you.
You can support Marie-Alice and her work by ordering your very own copy of this beautifully produced book HERE