We are always delighted to showcase updated online portfolios and today we have the pleasure of presenting brand new work by Brighton based illustrator Adam Stower.
Always adept at telling the story through pictures, Adam perfectly entwines illustration and text to involve the reader in an immersive world. He creates beautiful strong fluid line drawings and witty characterisations which you will see in abundance in his portfolio.
It's been a short while since we last met our bearded chum, King Coo, in The Curse of The Mummy's Gold and now we can reveal a sneak peek at the cover of the third intergalactic adventure, The Thing From Space publishing in October with David Fickling Books.
"In this story, something REALLY WEIRD is happening at Ben's school. There's slime on the ceiling, a mysterious cheesy smell and the headmaster isn't wearing any shoes! Ben and his best friend, King Coo, are on a mission to uncover the truth! But things aren't what they seem… and what exactly is the THING from space?"
It's fair to say you will very rarely encounter a middle-grade novel that features an anti-gravity wombat on a string. We think you'll agree that this, alongside the previous titles in the series, really packs a punch with vibrant, lively covers and beautifully showcase Adam's wonderfully expressive characters.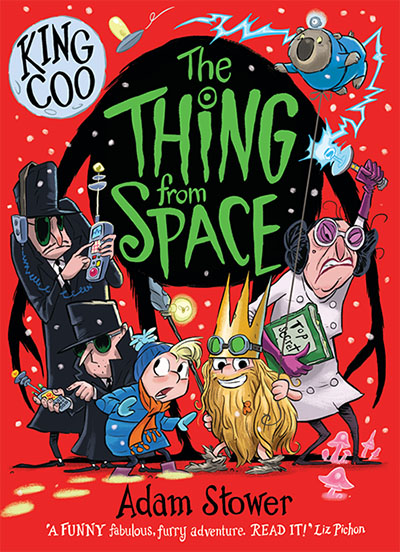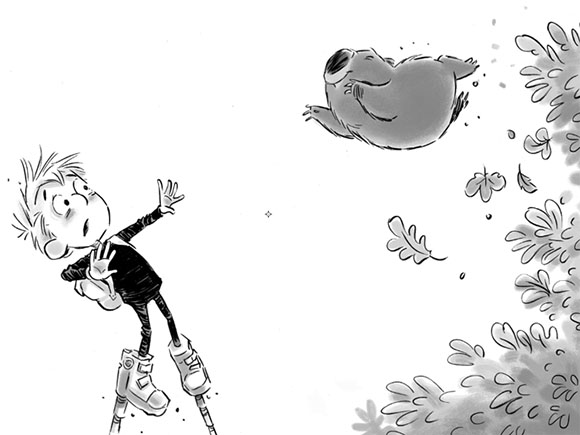 There's certainly something fishy afoot on the cover for Adam's next author illustrated picture book The Day Finn Flooded the World, publishing with Andersen Press in 2021. A picture book treasure to captivate young readers hook line and sinker.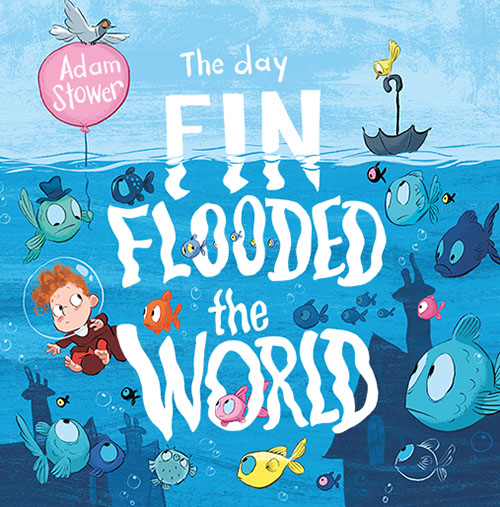 2019 was a stellar year for Adam as his branding for the Summer Reading Challenge attracted record numbers of participants. The space race gang is set to take a huge leap and start their own out of this world adventure.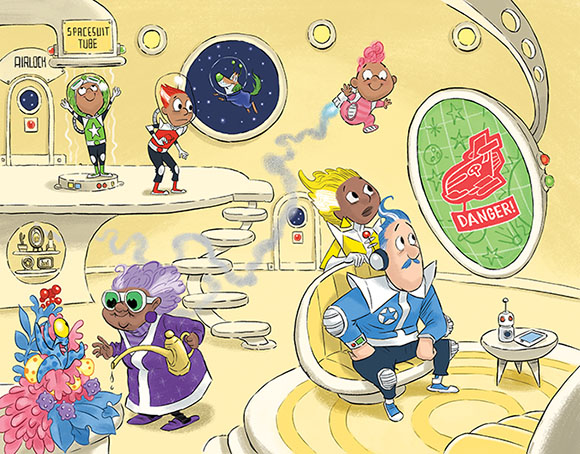 And last but not least, Adam's wonderful black and white line illustrations once again leap off the page in the fourth Crimebiters young fiction adventure, for Scholastic Inc.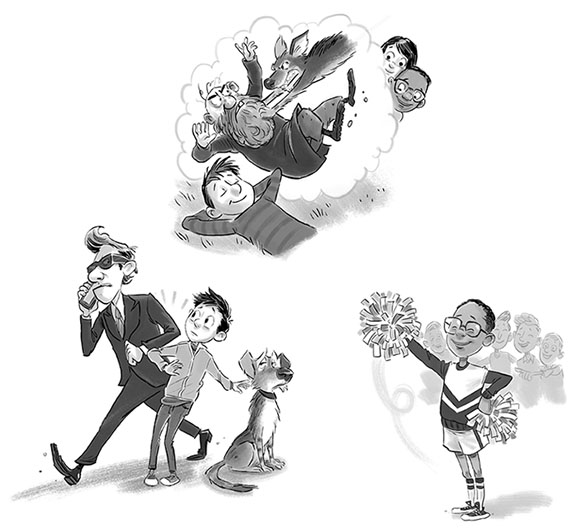 We hope you enjoyed this preview, if you would like to view Adam's complete portfolio click HERE
You can find Adam on Twitter and Instagram and for more information about working with Adam please email info@arenaillustration.com