Feast your eyes on our newly updated Alex T. Smith portfolio; including beloved portly pooch Claude, intrepid and fearless super sleuth Mr. Penguin, the saviour of Christmas Winston, and charming brainiac inventor Imelda. It's been another very busy year for Alex with a gaggle of new publications and collaborations, including Claude's immensely popular ITVBe/Disney Junior animated series alongside a contribution to the charity project The Book of Hopes (You can read more about that here).
After many years spent honing his world-class skills in eavesdropping and people watching, his passion for gazing out of windows has strongly influenced the eclectic, diverse and fun-filled characters that inhabit the pages of his books.
Here is a small taster of the illustrations featured in the latest update but you can view Alex's full portfolio in all its glory HERE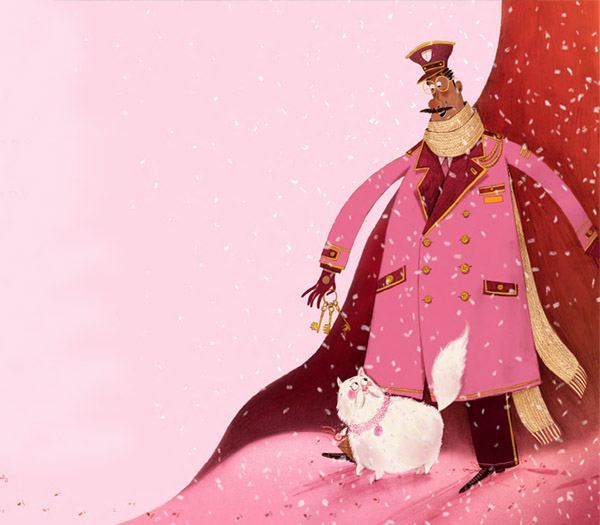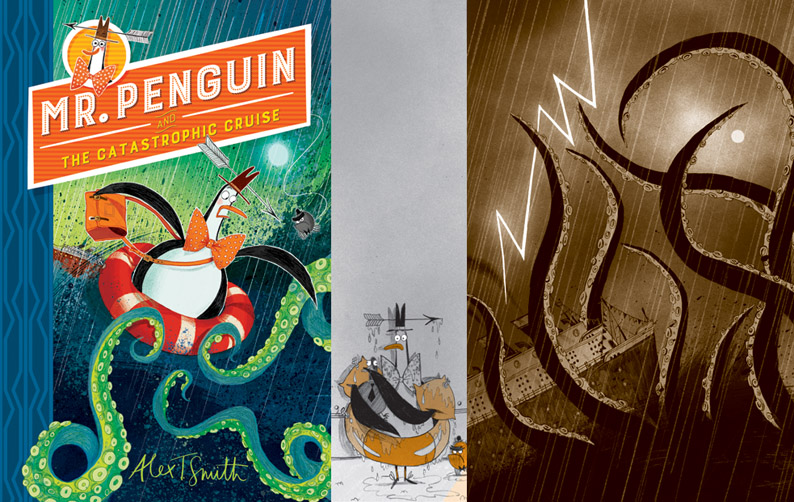 With holiday options currently limited what better way to quench your travel bug tendencies than with a trip on a cruise with Mr Penguin and his chums in Mr. Penguin and the Catastrophic Cruise… Now out in perfect paperback format ideal for fitting in your adventuring satchel or bumbag.
Packed to capacity with slapstick humour, adventure and mild peril, the third offering in the hugely popular Mr. Penguin series is certainly first-class. Mr. Penguin is boarding a luxury cruise ship. He doesn't like water, and he can't swim, but his friend Colin is performing with the Ladies Choir on board – and anyway, Mr. Penguin feels like a rest after some busy Adventuring. What's more, fish finger sandwiches are apparently available twenty-four hours a day. Heaven!
But despite the glamorous film stars and party atmosphere, Mr. Penguin can't help but feel that something shifty is happening on board. And when he befriends a young stowaway with a mystery of her own to solve, he soon finds that Adventures are lying in wait after all …
Mr Penguin and the Catastrophic Cruise by Alex T. Smith, published by Hachette Children's Books hits the high seas, on the 14th of May.
View Alex's updated online portfolio HERE. You can follow Alex T. Smith on Twitter for daily titter some tit-bits and sneak peeks.
For more information about working with Alex please email info@arenaillustration.com