Are you a fan of, sausage dogs, bloodthirsty haggis, burps, zombies and people with sprouts for heads?… then this is the book for you? Get ready to chuckle all the way to the Edinburgh Festival with Matt Millz On Tour, the third in the Matt Millz series written by BAFTA award-winning comedian Harry Hill and illustrated by our very own Steve May.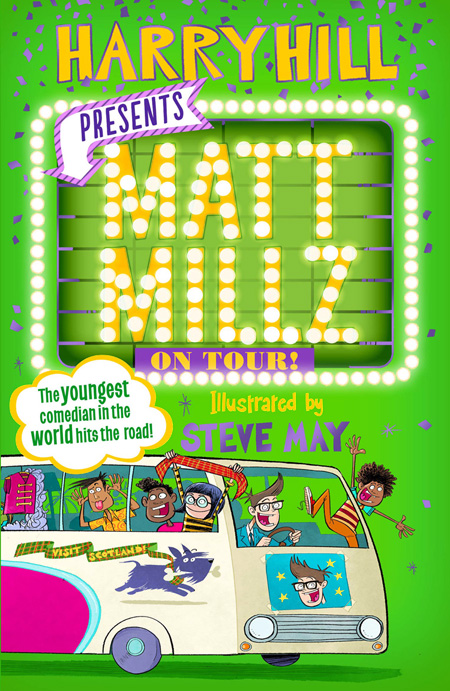 Matt's big dream of becoming a stand-up comic is fading fast. Six months on from his success at the Apollo, the gigs have dried up, and it's back to the daily drudge of schoolwork for Matt and his pals. But then his twelve-year-old manager Kitty has a brainwave: if they can persuade their teachers to take a school play up to the Edinburgh Festival, they could hold a comedy night too.
But Matt's got a rival new school-mate Jamie who is pushing to be in the comedy line-up. And Jamie is good. But is he too good to be true?…
Packed with seat gripping action, clever twists and great characters including Benedict Cumber-Sprout AND a man eating Haggis! this third Matt Millz adventure will appeal to every aspiring young comedian.
Steve and Harry are a dynamic author, illustrator pairing, with Steve's super cool scratchy illustrations making the perfect partner for Harry's bonkers texts. Here are some of our favourite sketches from the book…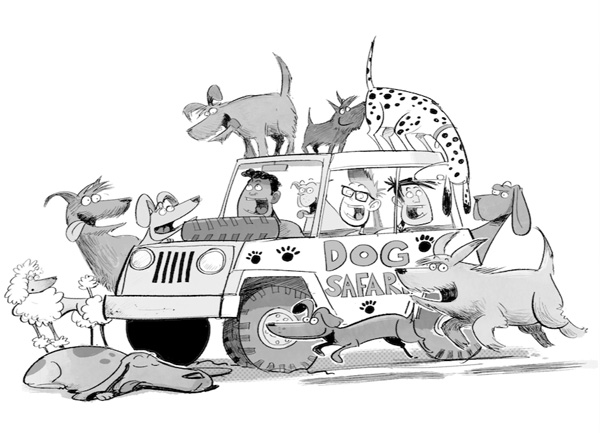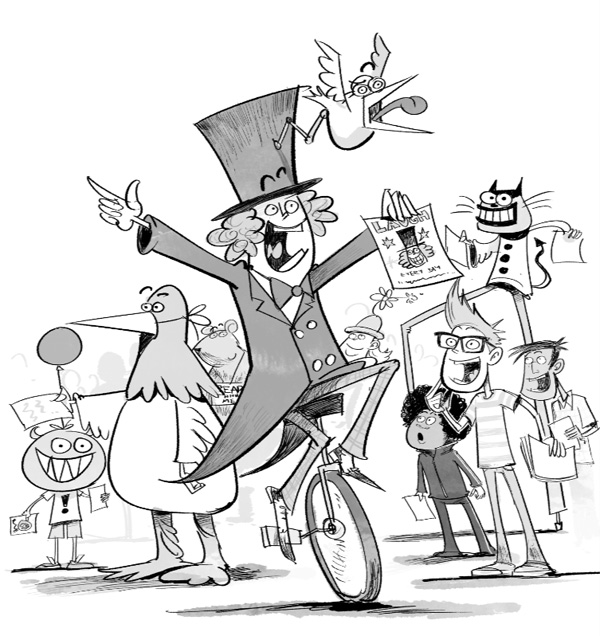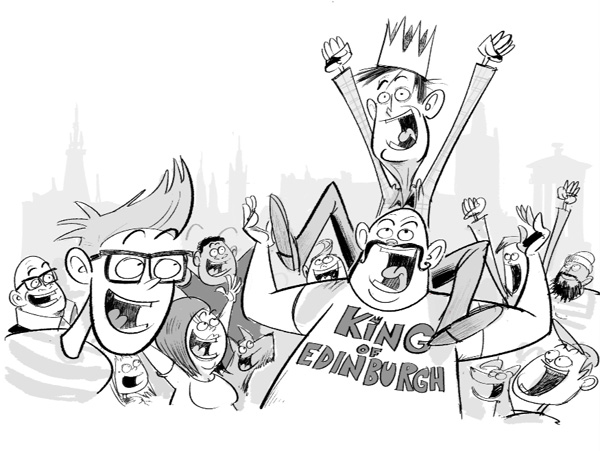 The Matt Millz series is published by the good folk at Faber Children's and you can grab a copy of Matt Millz on Tour and the previous two titles in the series HERE
Check out Steve's fabulous online illustration portfolio HERE or visit his Instagram profile for daily chortle inducing mayhem