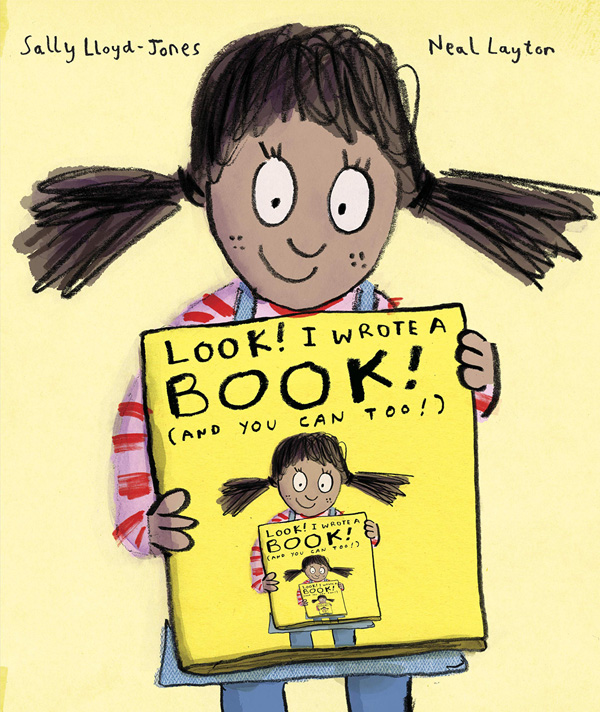 We are BIG book worms at Arena HQ and what could be better than a book about a book? Written by New York Times best-selling author Sally Lloyd-Jones and illustrated by our very own Neal Layton, 'Look! I Wrote a Book'(and you can too!) is a handy and hilarious step-by-step guide to writing your own best-seller, written from the point of view of a child.
The feisty budding author at the heart of this book leads readers through the entire process of creating a book from planting the seed of an idea, to writing a story which isn't utterly snooze worthy to getting people to buy the book (note to publishers tips include: be nice, give them cookies, and if all else fails, tie them to a chair!) hugely entertaining and equally informative this window into the life cycle of a book will prompt readers to think about aspects of the process they might never had thought of before.
Neal uses collage elements in his illustration which really added a touch of Monty Python magic to the spreads in this particular book, from boggling brains to swathes of colourful crayons, Neal's whimsical characterful illustrations bring this outrageously silly story to life making it a read that is sure to have young readers–and writers!–howling with laughter from start to finish..
Here are some of our favourite spreads from the book, we hope you enjoy them as much as we have.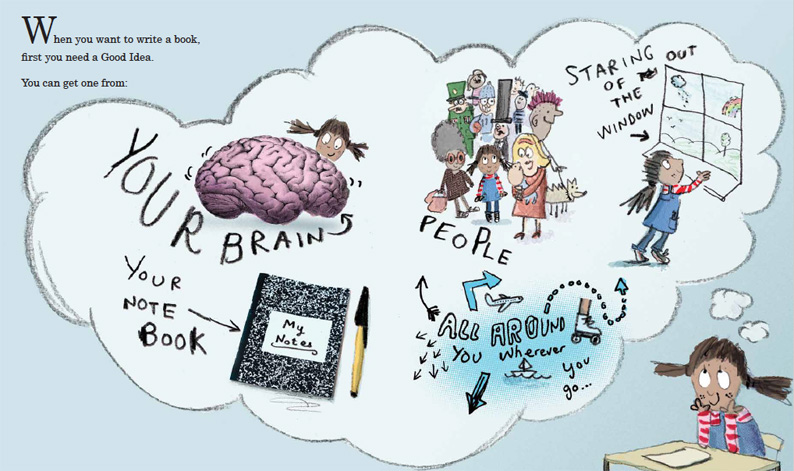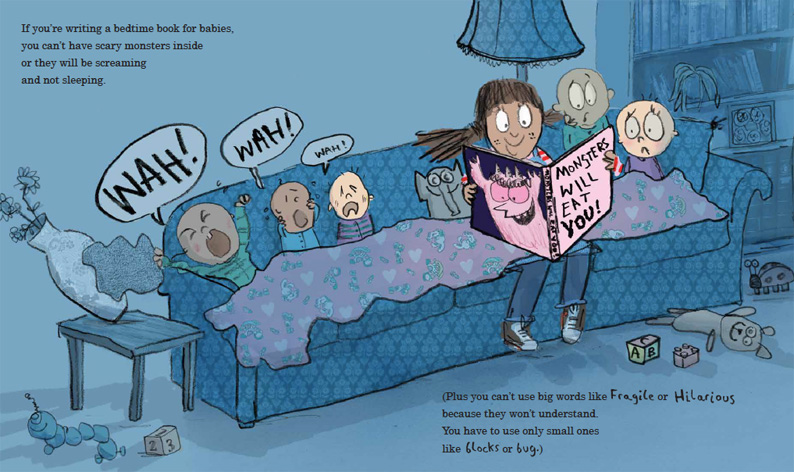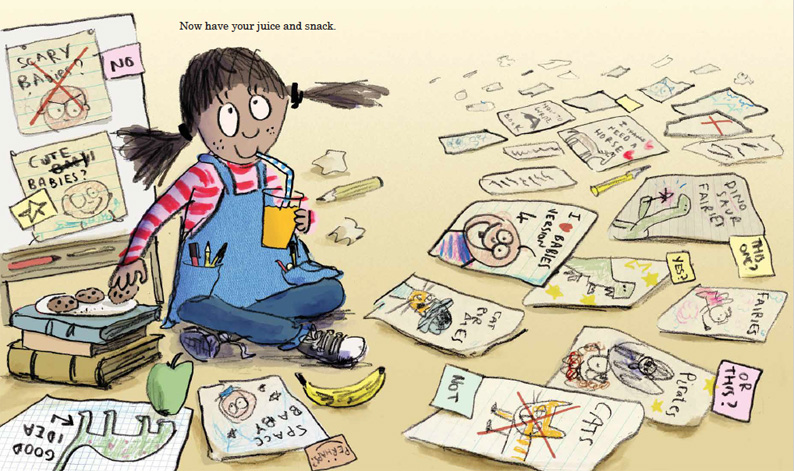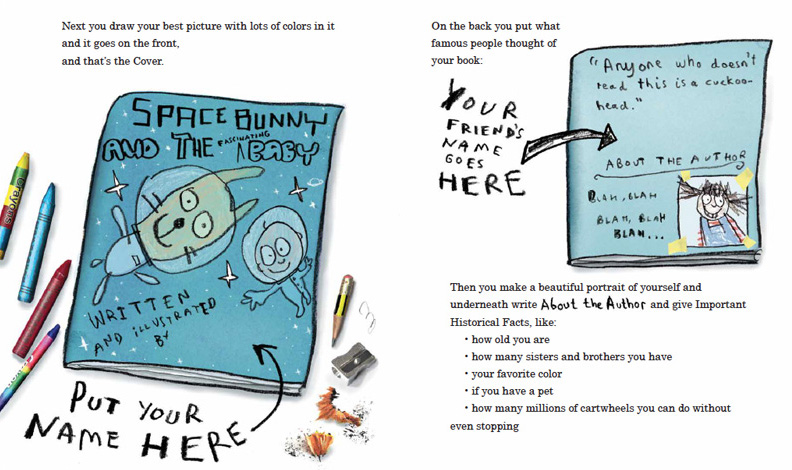 Look! I Wrote a Book (and you can too!) is published by Schwartz and Wade in the US but you can buy a copy HERE
You can view Neal's online portfolio HERE, we also recommend his awesome Instagram and Twitter feeds.