There's trouble afoot for our beloved hero Ben Pole as things take a mysterious turn for the worse with the arrival of a suspicious new history teacher with a very suspicious wonky eye.
The Curse of the Mummy's Gold is the second instalment in the raucous, laugh-a-minute King Coo fiction series by Adam Stower (published by David Fickling Books)
'A FUNNY fabulous, furry adventure. READ IT!' Liz Pichon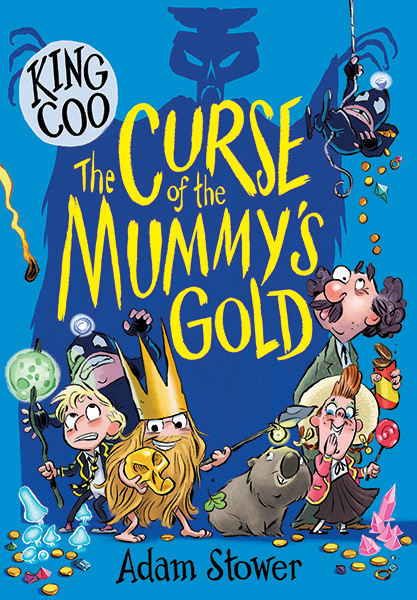 A mischievous band of heavily disguised robbers calling themselves the Midnight Mob hatch an elaborate plan to steal the Mummy's treasure from the local museum. Will Ben be able to foil the robbers with the help of King Coo and her biscuit scented wombat sidekick Herbert?
Filled with zany contraptions, hair-brained plans and kooky characters this beautifully illustrated series provides the perfect gateway to an older fiction format for newly emerging readers.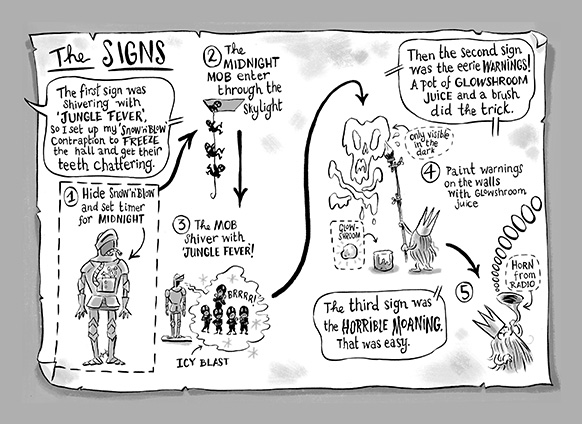 Adam is the 2019 Summer Reading Challenge illustrator and his brilliant talent for creating a myriad of engaging characters is clearly showcased in this fabulous illustrated fiction series notably in the hilarious annotated character introduction pages which are a sight to behold..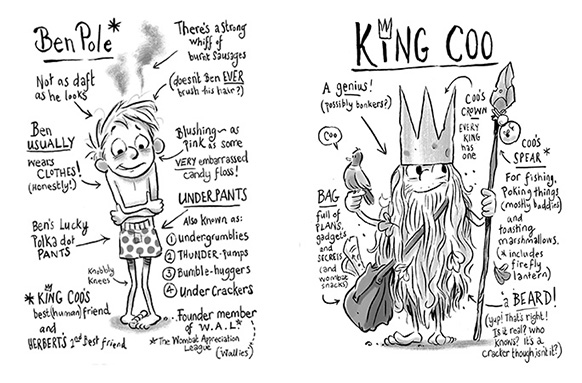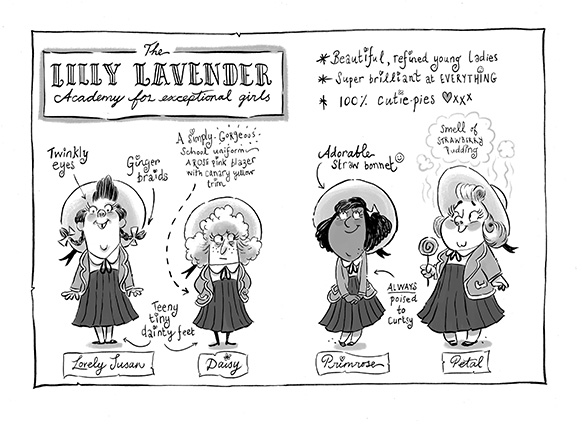 Each page is embellished with action packed illustrations transporting the reader from fascinating museums to dark and gloomy caves, with intricate plans mapped out to explain the inner workings of some of King Coo's more intrepid plots. These books also feature a number of sequential storytelling pages with a familiar comic book layout making them feel both approachable and accessible. Adam's skill at capturing character with his energetic line leaps off the pages, the illustrations enrich the story and are full of humour and life.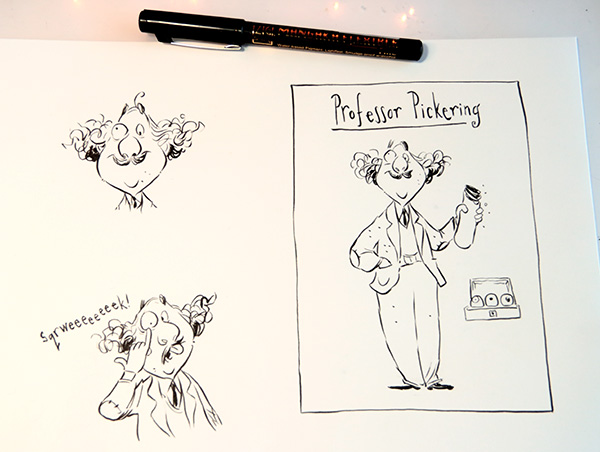 Grab a copy of King Coo The Curse of the Mummy's Gold HERE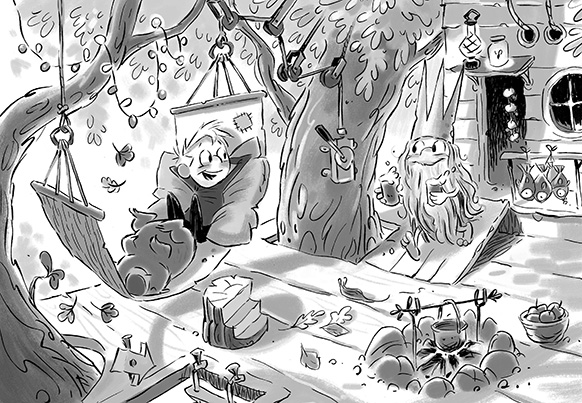 You can view Adams' online portfolio HERE or check him out on Twitter and Instagram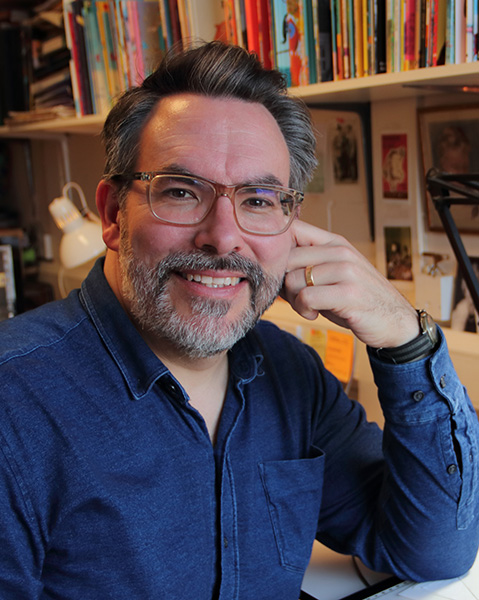 Three cheers for King Coo and her magnificent beard, hip hip hooray…burnt sausages all round!
Go over to our video page to see Adam talk about his journey bringing King Coo to life.