Graham Carter is one of the most exciting printmakers in the UK. His unique and distinctive work is influenced largely by nature and the secrets of the animal kingdom and there's a familiar theme to Graham's recent work and the theme is feathered.
April saw the publication of Rebirding by Benedict MacDonald featuring a breathtaking cover illustration by Graham. A book which explores biodiversity and rewilding.
Benedict is a keen naturalist and conservation writer, also working in TV most notably on Sir David Attenborough's Our Planet: series. As a fan of Graham's print work Benedict immediately chose him to illustrate the cover of his new book. Working closely together, Graham created not only an eye-catching image but one that conveyed the main theme of this book which looks at the key reasons why species are vanishing.
With landscapes becoming ever more tamed and less diverse trapping tiny pockets of wildlife, this book explores how Britain has relied on modified farmland ecosystems rather than restoring natural habitats, consequently failing to halt the decline in wildlife.
Rebirding is a timely reminder of the fragility of the natural world and how species such as cuckoos, turtle doves and honey-bees tragically face impending extinction.
This book offers a simple solution by proposing the restoration of native landscapes, our wildlife and rural jobs, ensuring the stable future of rural communities and the natural world which they support and nurture.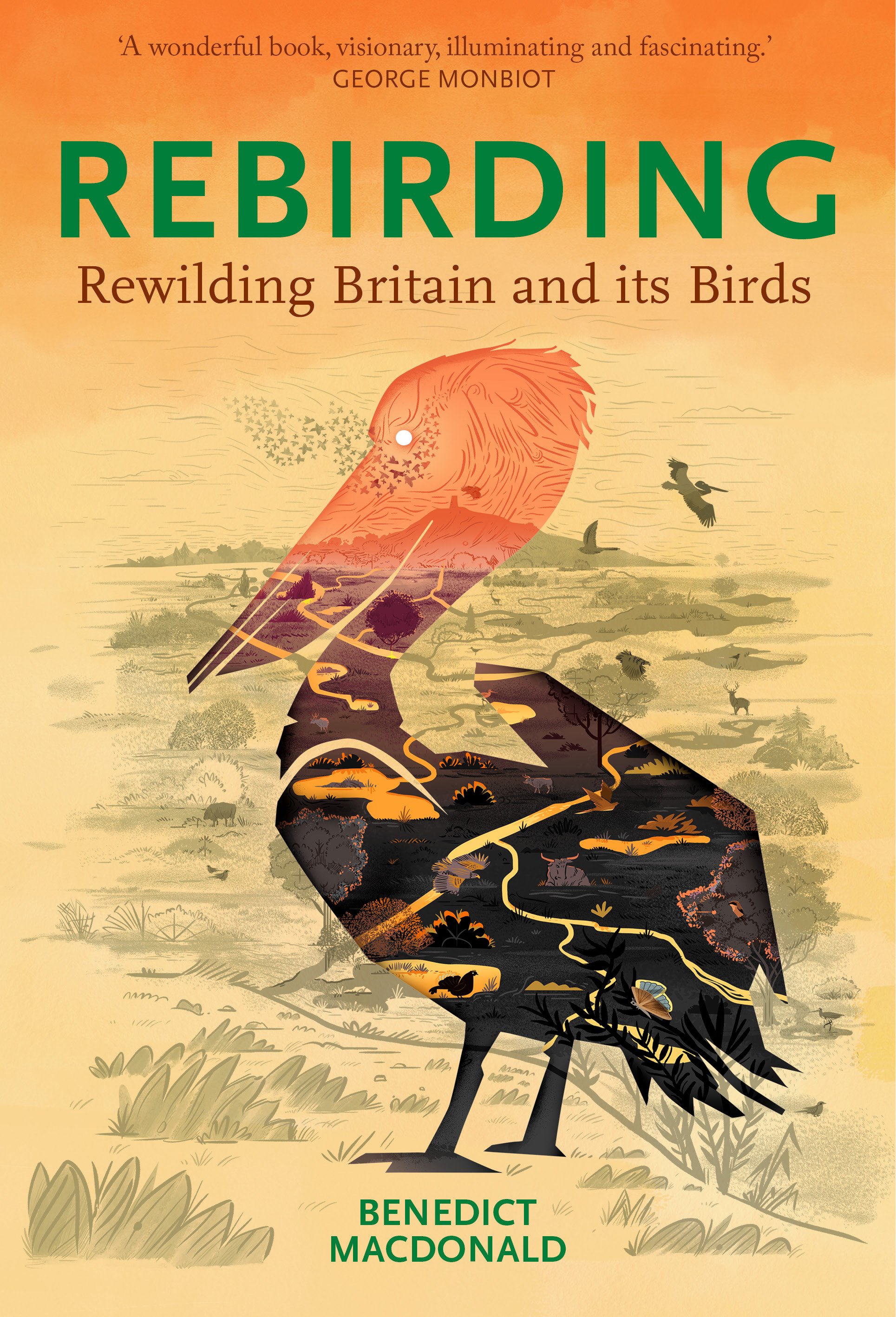 "Rebirding is beautifully written, based on deep, personal experience and a genuine love of the subject. It also benefits from the heady enthusiasm of youth. You may not have come across Ben Macdonald before now; but believe me, you will hear a lot more from him in the future." –Stephen Moss
"The type of book that grabs and keeps my attention. I recommend it highly – you should read it and I think you may well enjoy it a lot." –Mark Avery
"A book about a key subject at a key time, passionate and deeply thought-through. Anyone concerned with the future of the natural world in Britain will want to read it. It is a beautifully written, thoughtful and, yes, provocative book." –Martin Harper, Conservation Director, RSPB
"This is a wonderful book, visionary, illuminating and fascinating. It will help accelerate the rewilding revolution now beginning in Britain." –George Monbiot
Grab a copy of Rebirding HERE
You can view Graham's portfolio HERE or follow him on Instagram and Twitter
COMING SOON …
Graham's very first picture book, Otto Blotter Bird Spotter publishes in October with Andersen Press.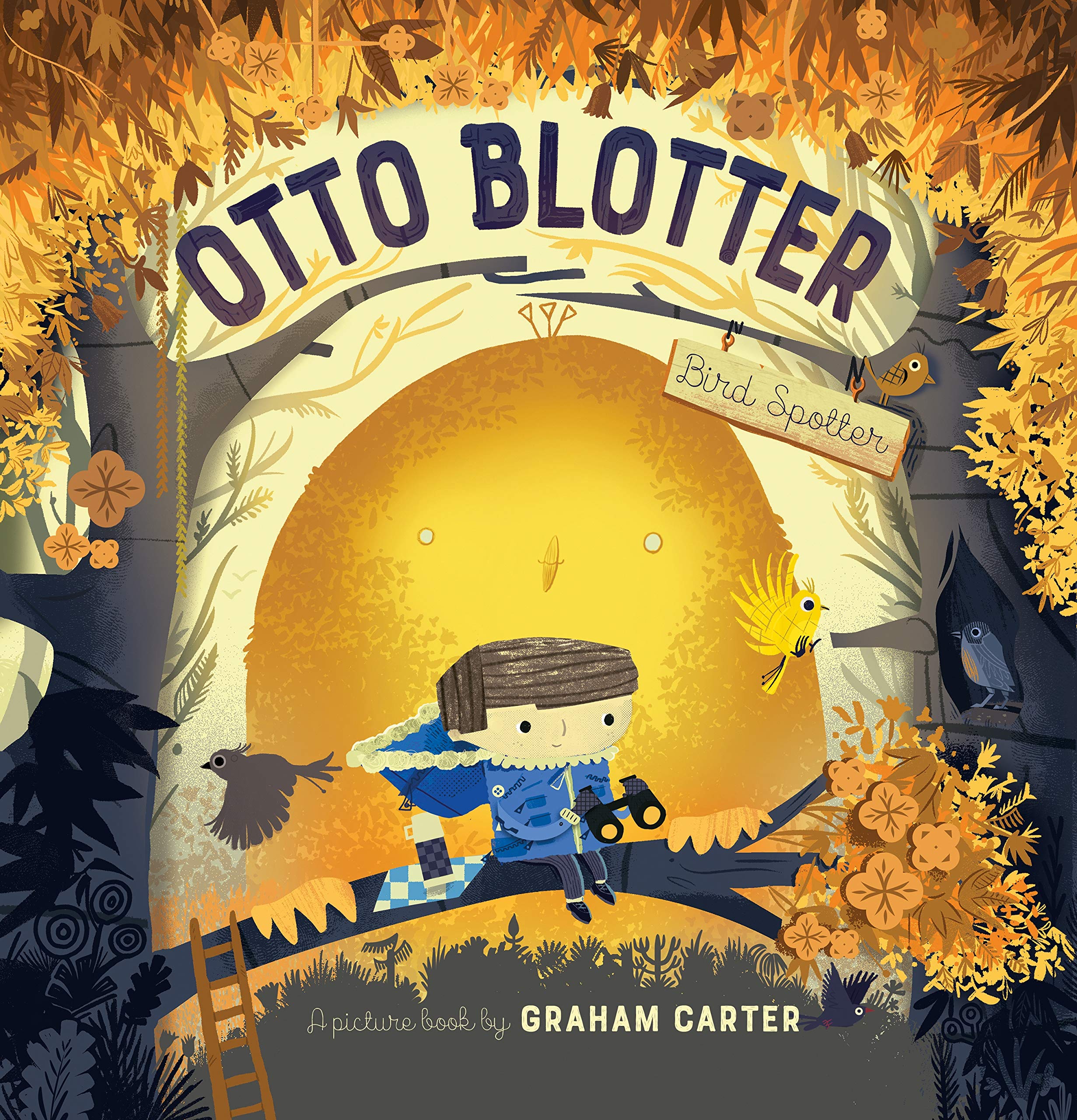 Otto Blotter Bird Spotter, Graham's debut picture book is visually pleasing and filled to the brim with humour and charm perfectly complimenting the rich autumnal hues in Grahams illustrations, delivering design lead story telling in bucket loads,.
The Blotter family are avid bird spotters, who stay in their hide all day. All except for Otto – he'd rather go out and have big adventures. When he follows the BIGGEST footprints he's ever seen, he finds an extraordinary baby bird all on its own. Otto's new friend soon reveals a very special ability: camouflage! But the bird keeps growing and growing, and Otto begins to suspect it may have a family after all… perhaps the time has come to take him home?
More on this in a future blog post! Keep your eyes peeled.