TOOT TOOT, get dressed in your best finery and grab your train tickets, it's time to board the Ostrich Express. Fabio the World's Greatest Flamingo Detective is still pink, still clever, still on the case and he's back with a mystery to solve.
Presenting Fabio the World's Greatest Flamingo Detective Mystery on the Ostrich Express written by Laura James and Illustrated by Emily Fox.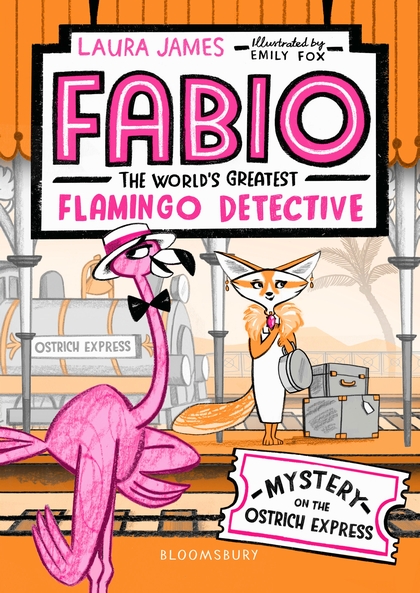 It's the height of summer and Fabio and his associate Gilbert are taking a relaxing holiday on the fastest train in the world! As the Ostrich Express belts across the desert at break neck speed a very expensive ruby necklace disappears so the great detective is back and on the case! Are bandits to blame or is someone not quite what they seem?…Whoever the culprit may be they will have to be pretty smart to outwit Fabio!
This is the second instalment in a triumphant and bedazzling fiction series for younger readers. Illustrated throughout by supremely talented Emily Fox, the illustrations highlighted in neon pink and orange pop off the pages and the characterisation of the cast of crazy critters is oscar worthy. Delightfully action packed  bite sized chapters will have eager book worms and puzzle solvers gasping for more as this rip roaring adventure unfolds.
"Oodles to appeal to animal fans and young crime lovers alike" –  Bookseller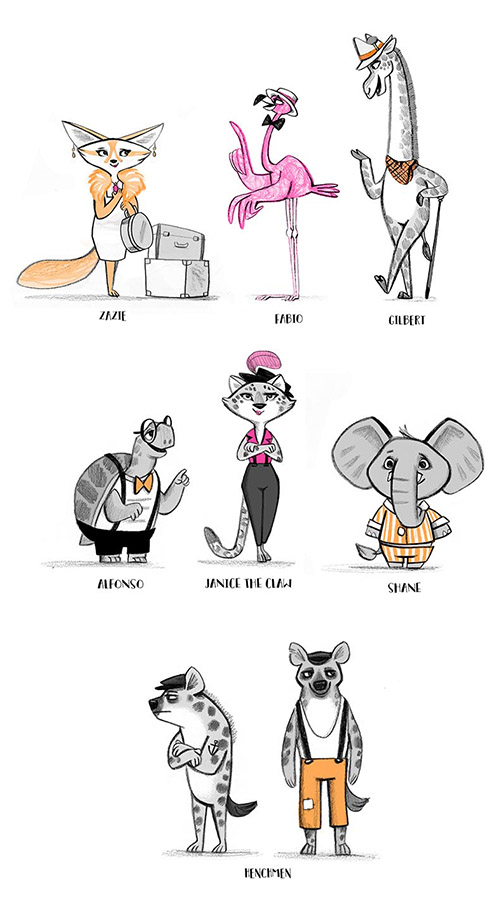 If you missed it there's also book one in the series… Fabio The World's Greatest Flamingo Detective The Case of the Missing Hippo, read a review HERE or revisit our blog post HERE 
The Fabio stories are published by Bloomsbury you'll be able to get your mitts on a copy of this brand new Fabio story from the 4th April, available in all good book shops and libraries or alternatively order a copy HERE
Check out Emily's online portfolio HERE or keep up to date by following her on Instagram and Twitter