Get ready to be chilled to your very core with this spooky offering from Horrible Histories author Terry Deary with a magnificently creepy cover illustrated by Euan Cook.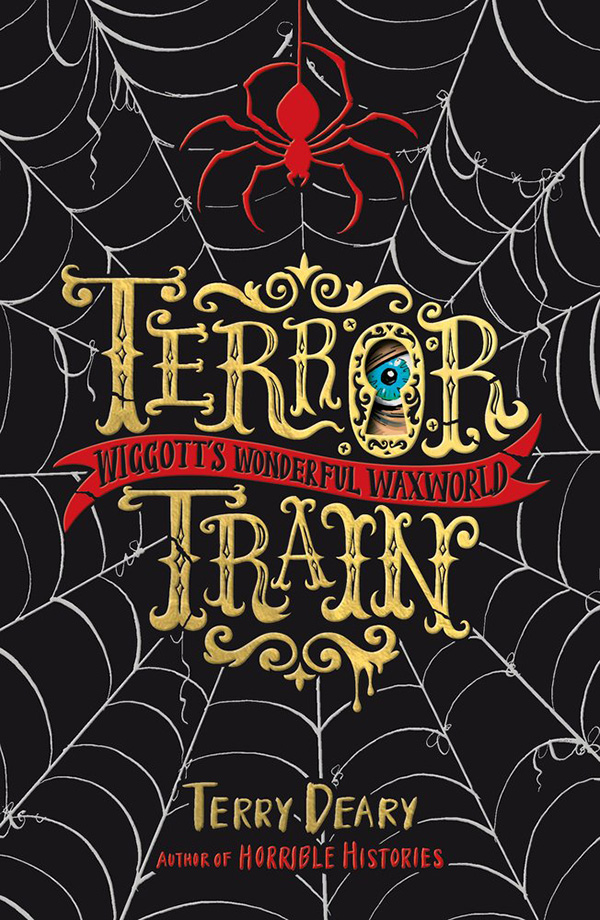 WARNING: Only read further if you dare…
Presenting Wiggott's Wonderful Waxworld: Terror Train… A mysterious tower. A girl trapped in a glass case. A stolen phone. A door to a secret world. Gruesome, ghastly and glorious. All things considered, things weren't going too well for Boy in Wildpool. Not only are the police looking for him, but the worrying Arfur Loaf is on the warpath too. He can look after himself, can Boy, but going to Wiggott's Wonderful Waxworld to lie low for awhile might be the worst decision he's ever made.
No – getting on the Terror Train – that's the worst decision he's ever made. Now Burke and Hare are after him as well!
All Boy has to do is get back to his own time, escape the Terror Train and rescue the girl . . . all before it's too late. That's enough for any boy in one day.
Terror Train features Euan's exquisite vintage fairground style hand lettering and super-spooky spidery silhouette, this book is bound to jump off the shelves when you least expect it.
Peruse Euan's newly updated portfolio HERE or get to know him even better by checking out our Q&A HERE
Terror Train is published by Scholastic – Find out more and order a copy HERE
With Halloween fast approaching do look out for our bone chilling autumnal postcards featuring an illustration by Frances Castle.
If you would like to be added to our business mailing list please do drop us a line.