Captain James Cook – The Journals 1768–1779 illustrated by Tomislav Tomic published by The Folio Society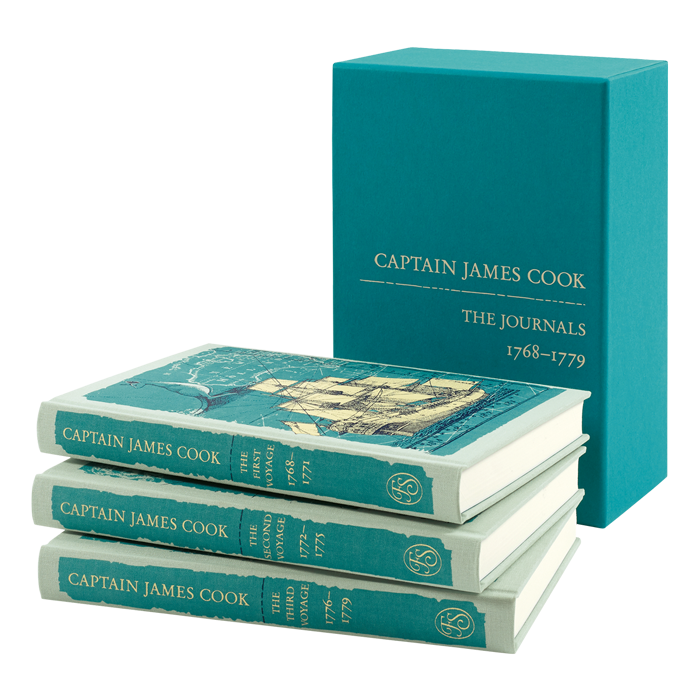 Commemorating the 250th anniversary of Captain Cook's first voyage, this sumptuous three-volume set of his private journals from The Folio Society with cover illustrations by Tomislav Tomic is accompanied by a full-size chart tracing the routes of his journeys.
Each volume is devoted to one of Captain Cook's three pioneering voyages, and contains a concise and informative introduction, maps of the voyage and Philip Edwards' unsurpassed selection of the journal itself (the third volume also includes a postscript on Cook's death). All three voyages included scientific officers (including Joseph Banks, later to become President of the Royal Society) whose chronicling of the natural history they encountered added incomparably to the Western World's scholarship.
Based on original material from the expeditions, Tomislav's illustrations were heavily influenced by the artefacts and maps from that period resulting in complimentary covers based on flora, fauna, land and sea.
Stunning collectors editions which will add a sense of gravitas and impending adventure to any bookshelf.
View Tomislav's portfolio HERE
Find out more about The Folio Society online here: Instagram @foliosociety Twitter @foliosociety Facebook @thefoliosociety