Learning to write is one of the most important things that a child at primary school will learn. Children use their writing in almost all other subjects of the curriculum and good writing also gives children a voice to share their ideas with the world.
For a child, learning to write can be a tricky business, not least because good writing involves handwriting, spelling, grammar and punctuation so we thought we'd inject a little fun and creativity into the mix with some fantastic new author and illustrator events.
Grab your home made crowns, tool kits and a pencil and paper, this week we've been out and about with King Coo creator Adam Stower road testing a brand new King Coo event.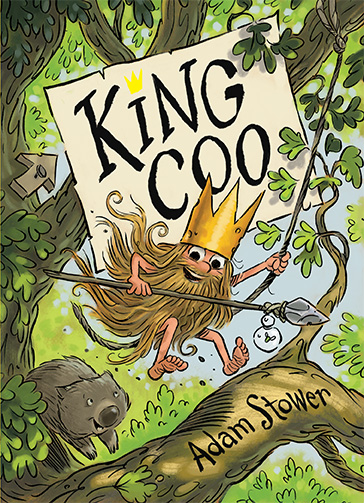 Adam visited St Peter's C of E Primary School for a series of specially designed events based around King Coo (and The Troll and the Oliver) to help young writers think creatively and unlock the crazy outer reaches of their imaginations.
With Adams help and the assistance of their class mates, pupils created the ultimate villain, some say even more dastardly than Ben Pole's nemesis Monty. Bad Betsy is as mean as they come, with an eye patch, evil sidekick kitty, a poison cake and a dress filled with bombs! GASP.
The children at this event left school at the end of the day feeling inspired and excited by words and storytelling so If you think a visit from an inspiring creative would make a difference to the children in your school library or literary festival then please contact tamlyn@arenaillustration.com for more information about Adam's availability and fees.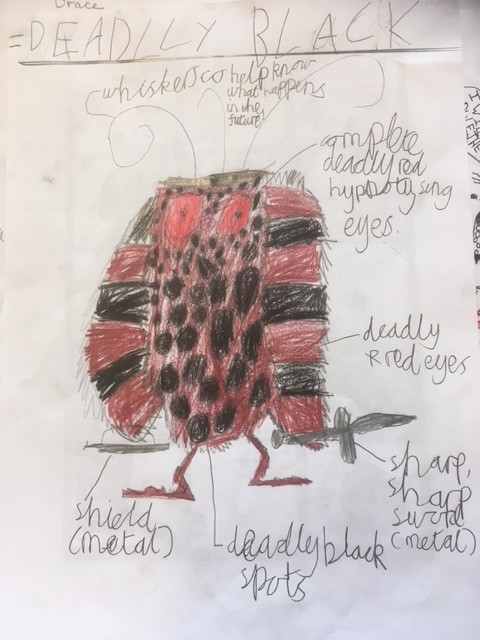 But don't just take our word for it, how about this for an endorsement, received via Twitter from the thrilled parent of a child who recently attended one of Adams school events.
"You visited my Son's School yesterday You inspired him so much that when he got home I ordered your book from Amazon. It arrived in time for our fleeting flight to Scotland this afternoon. He has actually finished your book King Coo" – A Mum (via Twitter)
UP-COMING EVENT NEWS:
You can see Adam in action with King Coo at Chip Lit Fest on the 28th April 4:00pm-5:00pm – Ticket information HERE 
Buy a copy of King Coo in paperback published by David Fickling Books HERE