This month sees the launch Maz Evan's third raucous adventure Beyond the Odyssey with another epic cover illustrated by our very own Aleksei Bitskoff. Published by Chicken House.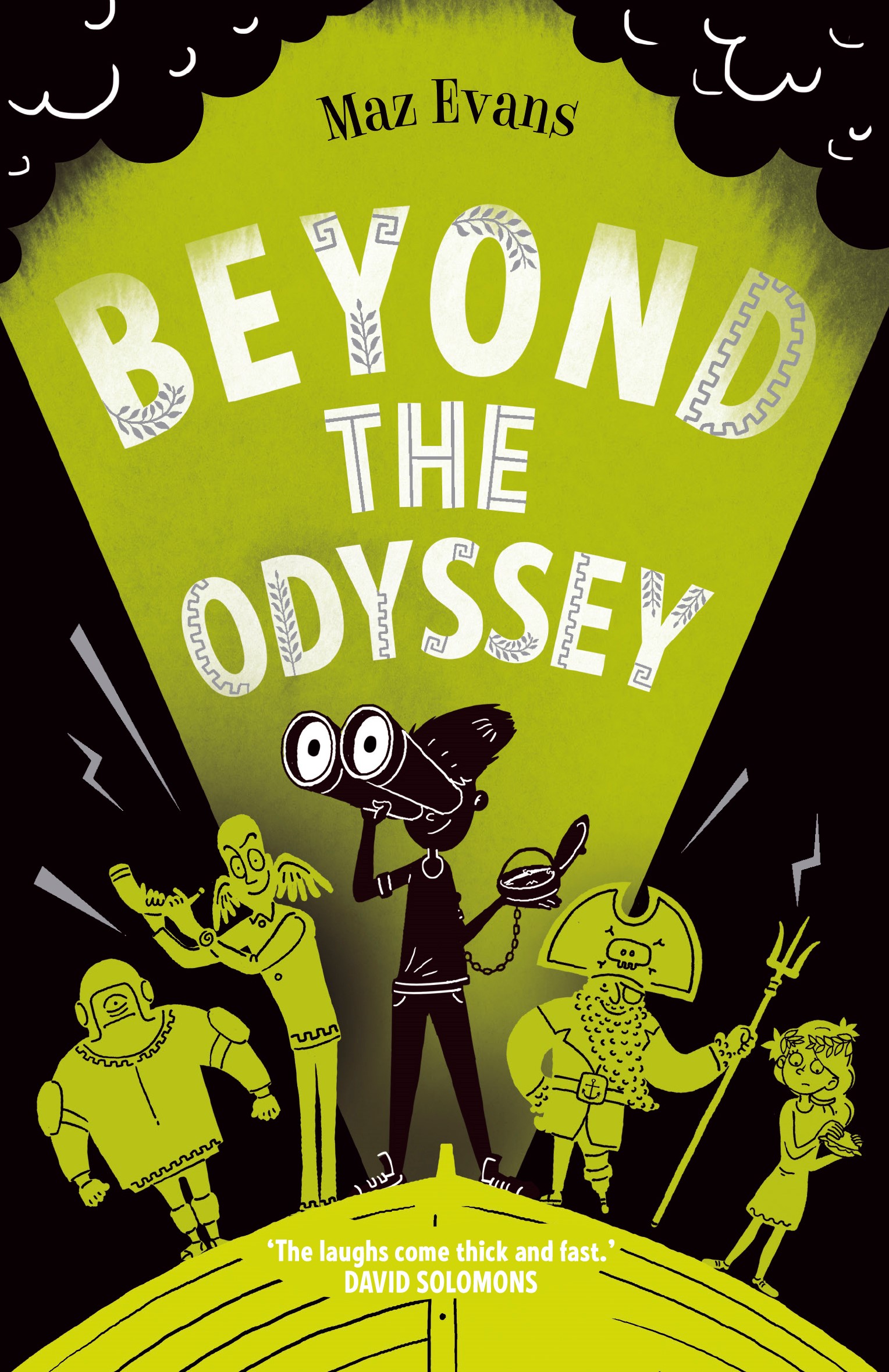 Elliot Hooper's life has got worse. To save his mum he must now go beyond the mortal realm on an odyssey of his own.
What of the heroes and monsters he'll meet? Odysseus himself, Poseidon, a Cyclops or three, not to mention the ever-evil Daemon of Death. At least he has cosmic shipmates to help: Zeus, Virgo and Hypnos. Right?
This is no ordinary boat trip and it might just take them to the bottom of the ocean for a potion that may not even exist . . .
The raucous third book in Maz Evans's divine Who Let the Gods Out? quartet.
Read a full extract HERE 
Aleksei has created a strong cover treatment for this series with his bold silhouette style illustrations creating an iconic and eye catching look with leap off the shelf appeal.
Grab a copy of Beyond the Odyssey HERE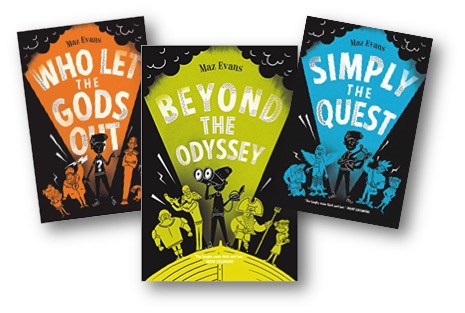 Read our post about the very first book in the series Who Let The Gods Out  HERE
Find out more about Aleksei's work by visiting his website HERE or follow him on Instagram