A world of animals, colours, patterns and shapes are just waiting to be explored in Ziggy and the Moonlight Show, Kristyna Litten's latest  picture book creation.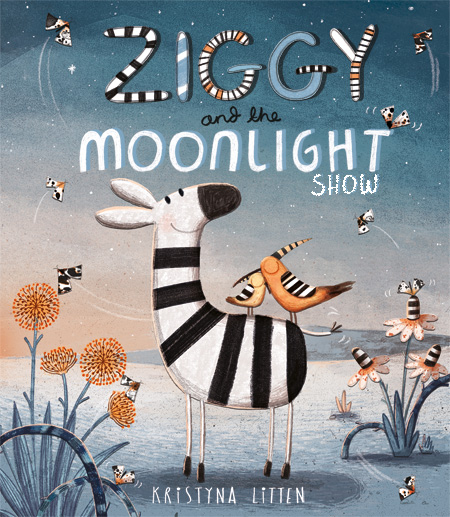 You'll be seeing stripes before your eyes as you enter a rose tinted world inhabited by lot's of peculiar stripy creatures, a jungle filled with friendly faces where each Saturday evening the residents enjoy a magical moonlight show together.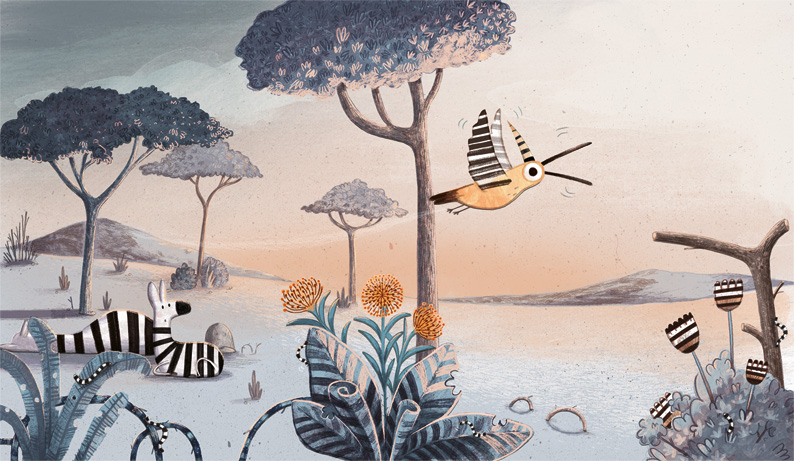 Ziggy the zebra is very much looking forward to this special event when she is awoken by a strange "Hoo,Hoo" call of a startled bird and thus the adventure begins.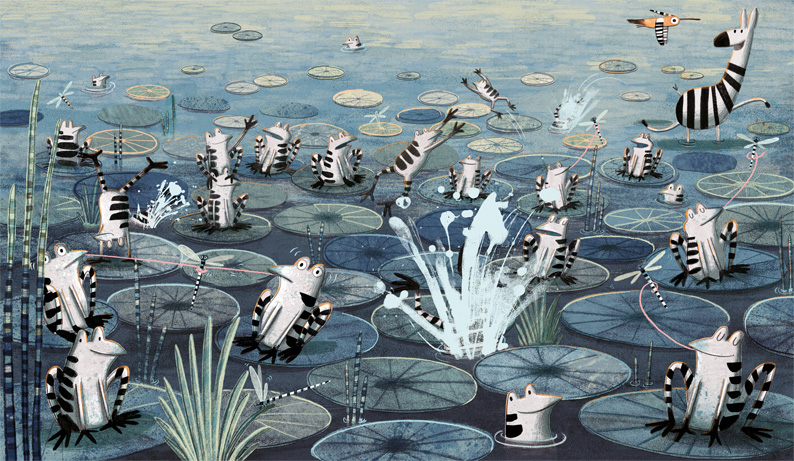 The duo find themselves in a race against time encountering ribbiting frogs, sleepy tigers, slithering snakes and wide eyed owls as they set out to find the little lost chick.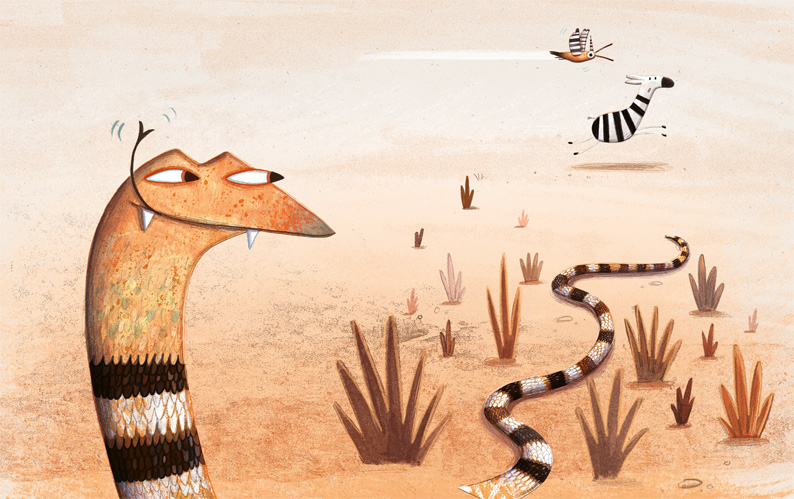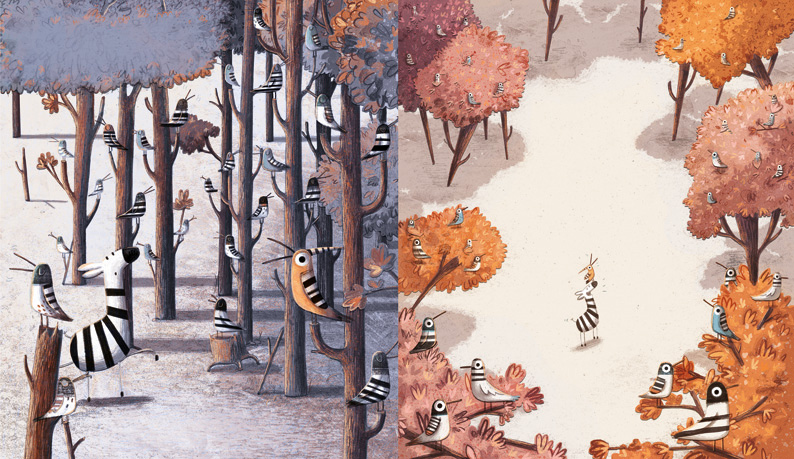 This stunning picture book will delight readers young and old with its inventive seek and find inspired visuals also cleverly observing just how many animals and plants have striped patterns.
A wonderful dreamlike celebration of bravery, empathy and most of all friendship.
This is Kristyna's 3rd picture book with Simon and Schuster and beautifully showcases her unique hand lettering, her deft creation of engaging characters and her bold and distinctive use of blending and shading.
Click HERE to read the AOI's Ziggy and the Moonlight Show review
"Litten has crafted a tale that is entertaining, interactive and filled with playful ideas and charm"
Quick Fire Q & A
1 – Do you have a party trick or a hidden talent?

"I've always wished I could play a musical instrument like the piano or guitar, but sadly I'm pretty terrible at both. On the plus side, I'm surprisingly good at whistling, with my talent peeking at the songs of Mary Poppins and The Muppets – to the annoyance of those who I spend most time with." 

2 – Which spread from the book are you most proud of and why?

"I think it has to be the striped Frog spread -" Ribbit. Ribbit." I think it was probably because it was actually one of the most challenging spreads for me to get right. I'm usually all about simplicity, so to do a spread where there is quite a lot going on pushed me a little and gave me to an opportunity to add a little humour as well as plenty of texture. Which Is something I love playing with in my work."

3 – Tell us a little known fact about yourself?

"I used to live with over 50 budgerigars as my dad had an Avery when I was little. No Hoopoes, but maybe why I still love to draw birds in my books."

4 – Tell us about how you came to choose the beautiful subtle colour palette for Ziggy.

"Ziggy takes place during a full day as they search for baby Hoopoe. So I spent a lot of time looking at the colours and tones of different parts of the day. From the cool blues and pinky oranges of dawn and sunrise, through to the vibrant oranges of midday and rich purples as we move towards midnight. But the change is subtle and the palette is limited as I wanted the focus to be on their quest, and helped me to embrace the graphic stripes of the animals who feature on Ziggy and Mama Hoopoe's Journey"
Follow Kristyna on Twitter @KristynLitten and find her on Instagram here…
Ziggy and the Moonlight Show will be published by Simon and Schuster. If you spot Ziggy out in the wild don't forget to tweet us @Arenatweet
GRAB YOUR VERY OWN COPY OF ZIGGY HERE!