It was twenty years ago that this famous children's book was published, inspiring a whole generation of children to fall in love with reading and kick-starting a huge publishing phenomenon. Written by J.K. Rowling who had received many rejection letters before Bloomsbury Children's Books took a chance and published a small print run of 500 copies of Harry Potter and the Philosophers Stone on June 26th 1997.
To see a potted history of the books from that date to this, Bloomsbury have produced a timeline showing the important dates in the Harry Potter calendar of events.
In late 2016 Levi Pinfold was approached by the Art Director at Bloomsbury to create new artworks for the celebration editions, each one branded with the four individual House Crests; Gryffindor, Slytherin, Hufflepuff and Ravenclaw. And we are so thrilled to be able to share some of those beautiful artworks with you. Each of the crest designs had to work successfully as a reversed out image on a black cover as and as black line image on a coloured background for the paperbacks.
Levi was interviewed about his experience of illustrating the special editions on the Pottermore website and also appeared on TV in Australia where he lives talking about the work. We hope you like them as much as we do.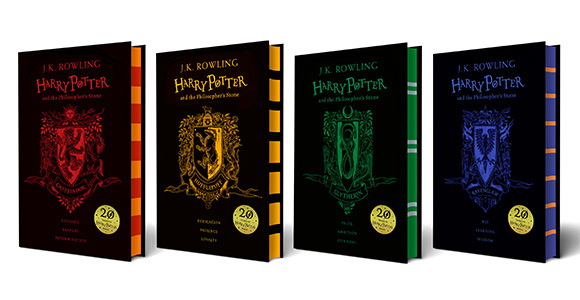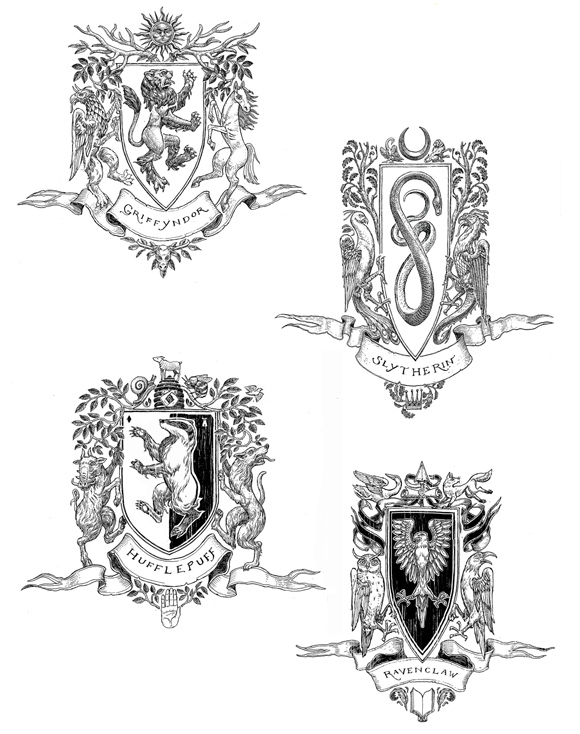 In each of the four editions, Levi also captured each house founder and the head of house, here are the two illustrations from the Slytherin Edition featuring Salazar Slytherin and Professor Snape.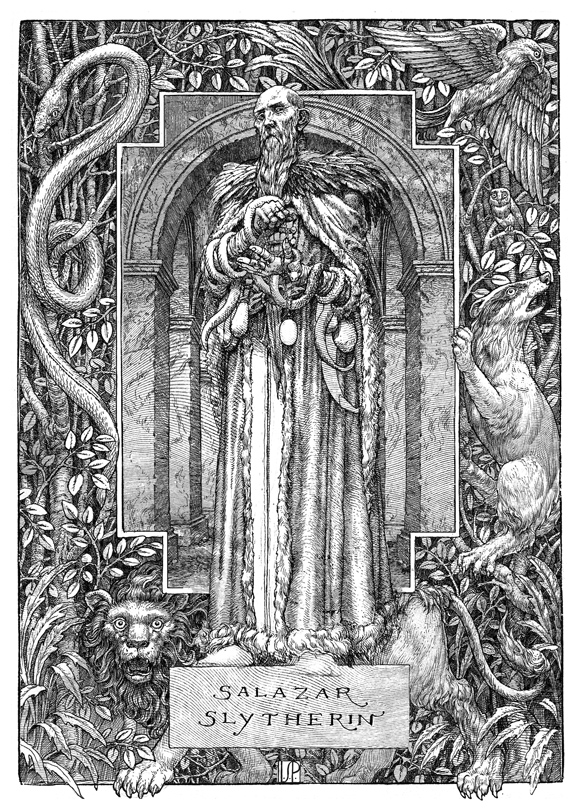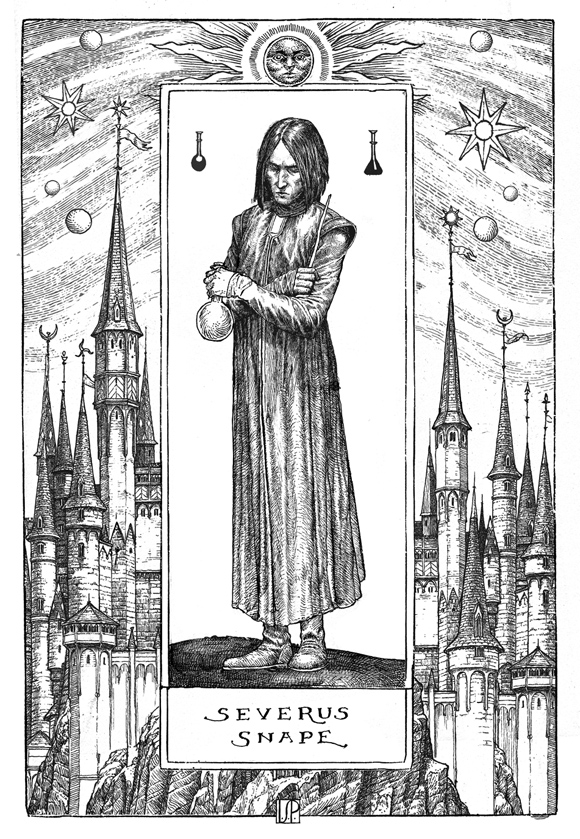 Levi was asked to draw a new map of Hogwarts Castle for the interior.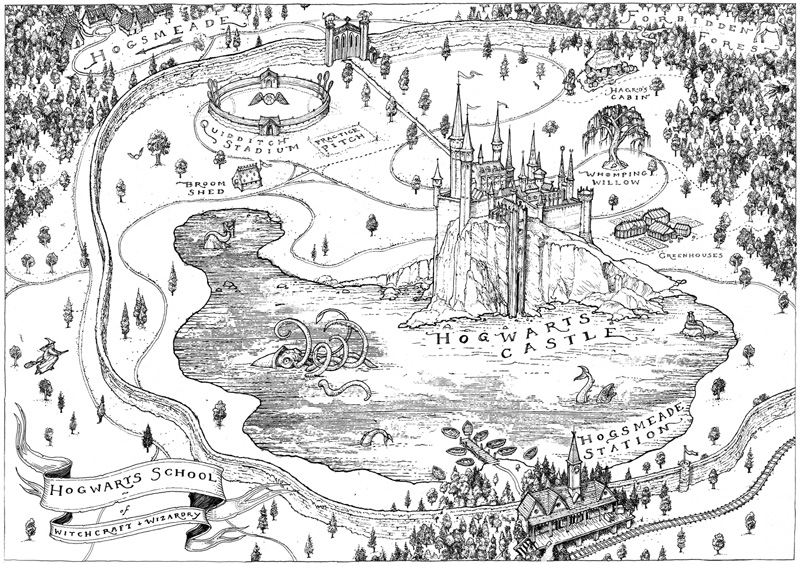 All four 20th Anniversary editions of Harry Potter and The Philosophers Stone are available in beautiful hardback and paperback.