CALLING ALL TEACHERS! We need your help for our plan to raise anchor and set sail! Our very own pirate Jonny Duddle is being shortlisted for the Lollies (or Laugh Out Loud Awards!) and we need you and your class to vote for him and the Jolley Rogers!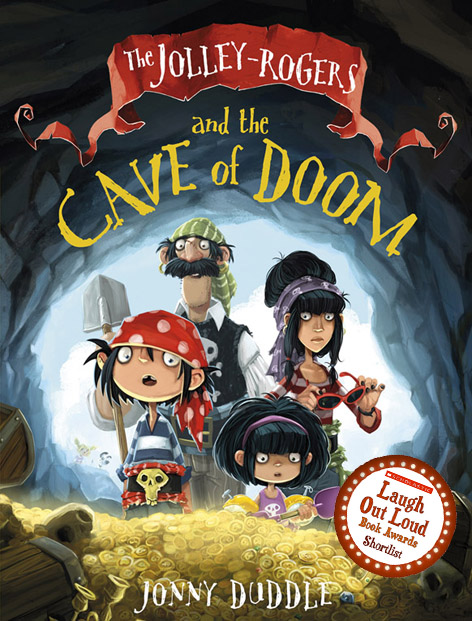 Scholastic, supported by The Book Trust, have launched the awards with Michael Rosen being the chief judge, in search for the funniest new children's books. Jonny is in the Best Laugh Out Loud Book for the 6-8 year old category, with the swashbuckling adventures of the Jolley Rogers and the Cave of Doom.
"Hubble, flubble, toil and trouble, lanterns burn and cauldron bubble, bring us pirates at the double! Crab claws, shells and brains of snails, seaweed, pebbles, fish entrails! Candy floss and ice-cream cones, chopped off heads of fishing gnomes!"
The Jolley Rogers are on another adventure, where they find a mysterious cave and encounter three sea-hags, who lure them into the Cave of Doom with their bewitched treasure and entrance them with their spell. It's up to plucky Matilda, Jim Lad, and Bones the dog to save the day and The Jolley-Rogers family!
If you love the Jolley Rogers as much as we do, please sign up and get voting! Click here for all the info you need!