We'd like to congratulate Susan Hellard, who over the past 7 years, has had a long standing relationship with the Express, creating weekly editorial illustrations for Mindy Hammond's column. Mindy is the wife of ex-Top Gear presenter Richard Hammond, who tells us about her life being a wife, mother and animal lover. These beautiful and insightful images have been a staple in the Sunday Express' S Magazine since 2008.
Here's Sue's very first Mindy illustration, which set the scene and characters for what has become a huge body of work.
Sue always keeps abreast with the comings and goings of the Hammond household. As this festive 400th illustration of Mindy shows below, Sue has had to update her characters over the years, always including the newest additions to the menagerie, from dogs to ducklings, not to mention the more permanent members – her two daughters growing up from children to teenagers.
"I am quite intrigued to be considered a cartoonist because although my work includes humour, I always think my drawing is too realistic. However, when asked to consider my influences, I guess the cap fits… Just 'watching people' inspires me. I have always kept a 'sketchbook'; it's in inverted commas because I may only make a written observation. These observations continually find themselves in my own characterisations. When I was a child I loved Giles' weekly cartoons in the Express, particularly the way that each week he developed the characters of the family. I was always doing my own version." – Susan Hellard, interview in Illustration Cloud.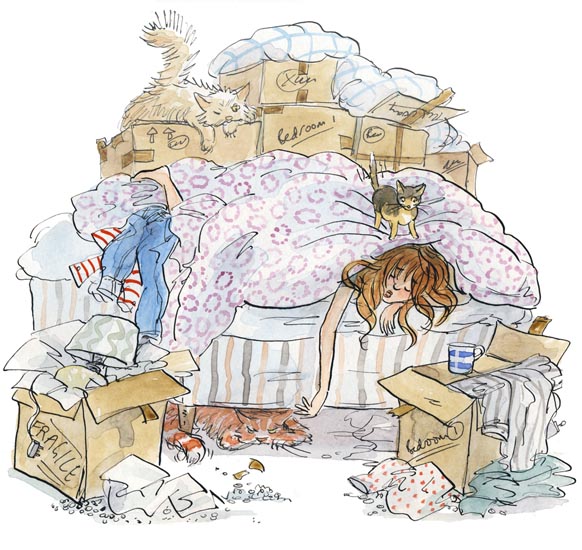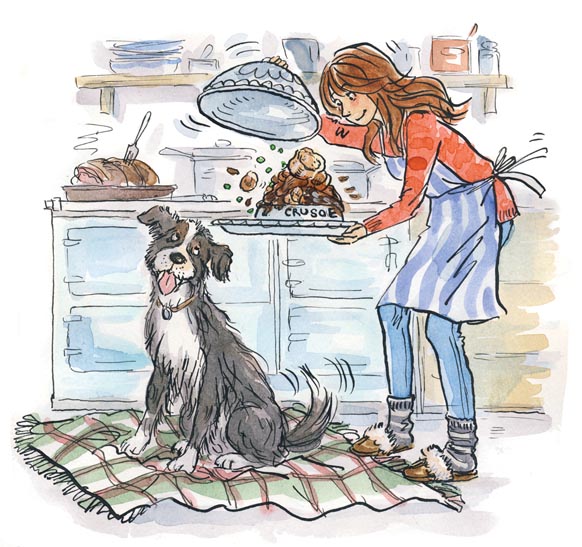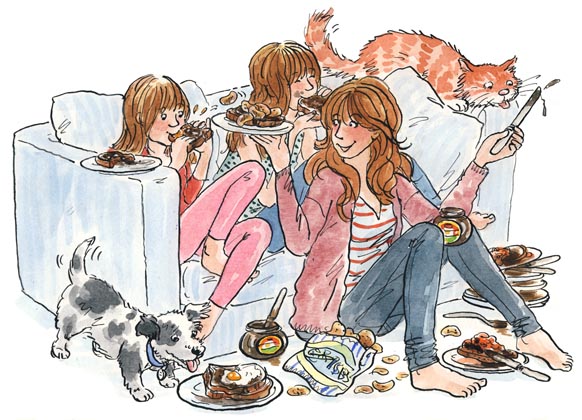 To see more of Susan's beautiful Mindy illustrations, click here.