We first met Sally Goldsworthy when we moved to Stratford, we were hoping to make local connections with like minded people. Discover was on our doorstep! A wonderful place for children and stories and we started a successful partnership with Sally and her amazing team.
Discover hosted our first BIG DRAW event in 2009 and launched The Pirate Cruncher by Jonny Duddle on a fantastic Pirate Ship in the basement. We filled the space with illustrators drawing and fun, giving the children of East London a chance to draw all over the walls and floor and see Adam Stower and Matt Buckingham draw pirates and sea monsters, Alex T Smith ran a drawing workshop, Philip Hood drew pictures of the children and Caroline painted their faces. The day was such a success we now do a Big Draw event every other year in October with the team, organised by the unflappable Racheal Brasier.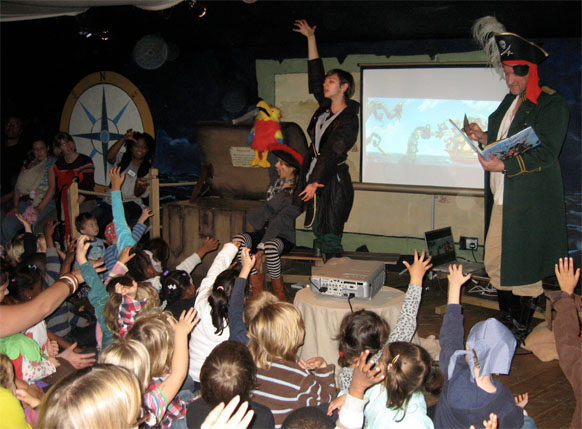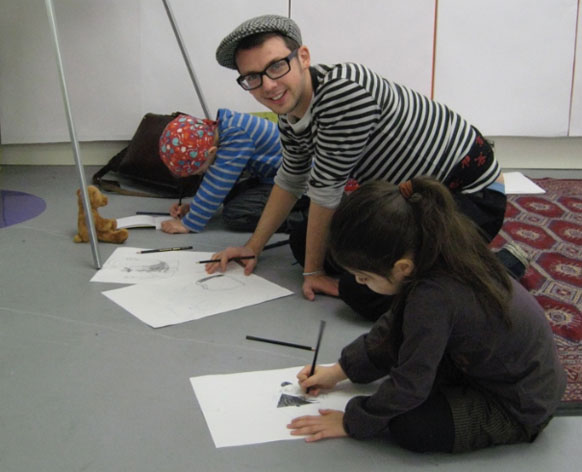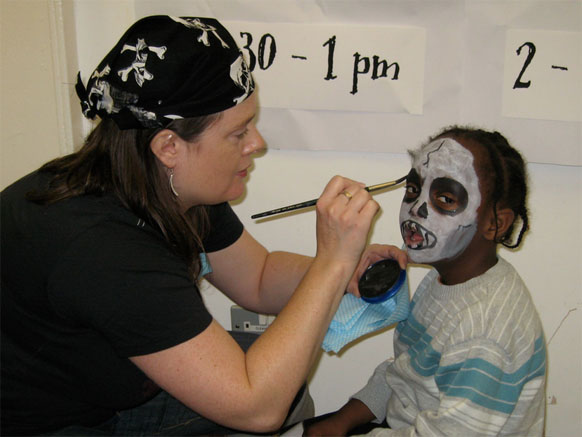 We've also had the very great priviledge of being involved in the conceptual stages of their immersive exhibitions. Neal Layton was invited to team up with Ed Vere and Sarah McIntyre to produce an exhibition based on the theme of Monsters. they created a whole village together, each artist being responsible for their own area. Neal designed a library, a bandstand and a gallery of monsters. The project was skilfully brought to life by Paul Callaghan and Eleanor Butler.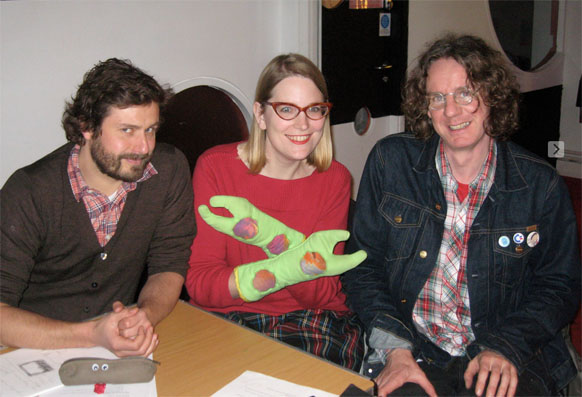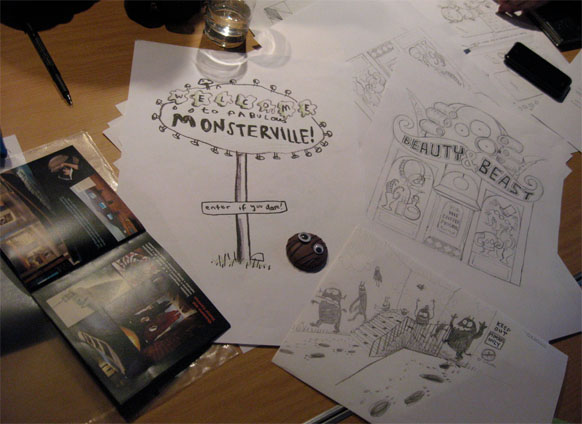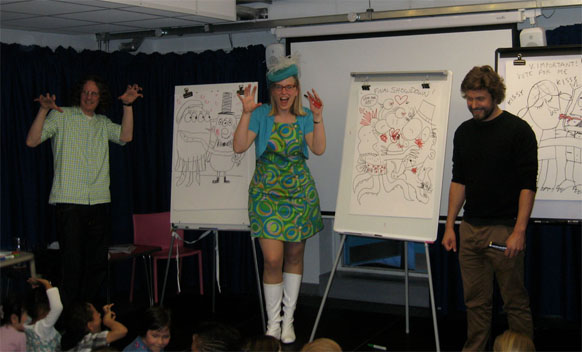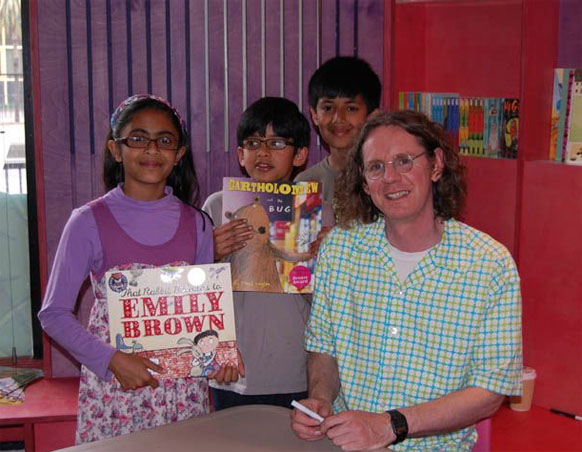 Our next Big Draw event was based on Monsters (obviously) and we introduced Aleksei Bitskoff and Thomas Flintham to a new audience, Tom had just completed the Halloween illustrations for Marks and Spencer and they kindly donated lots of Halloween goodies for the children, Aleksei had worked on The Monstrous Book of Monsters with Jonny Duddle. We had a 'Draw Off' with Adam Stower joining in and Templar donated books to give away as prizes and to top it off we had a Monster Mash disco it was an amazing day.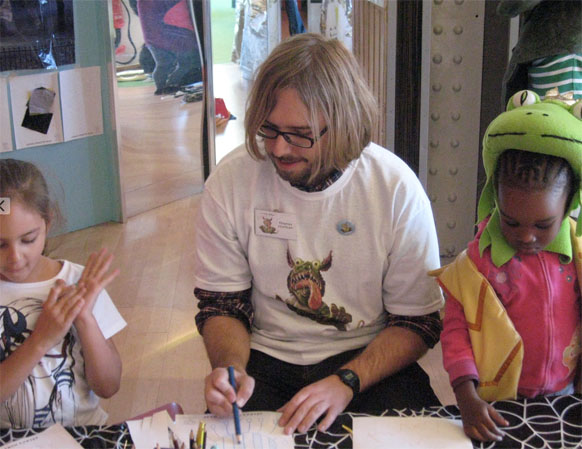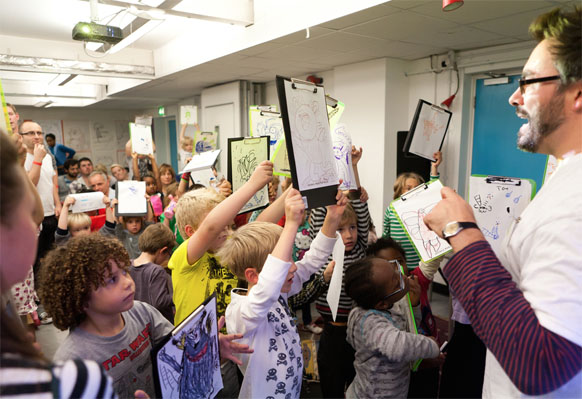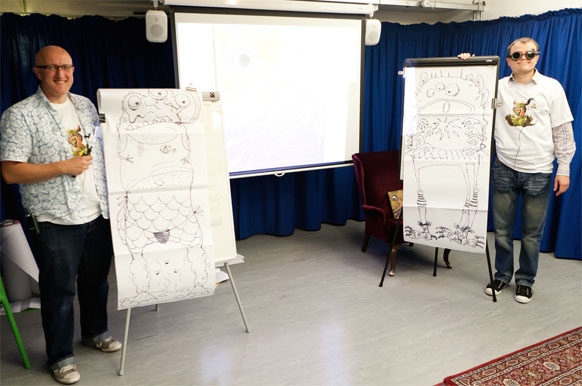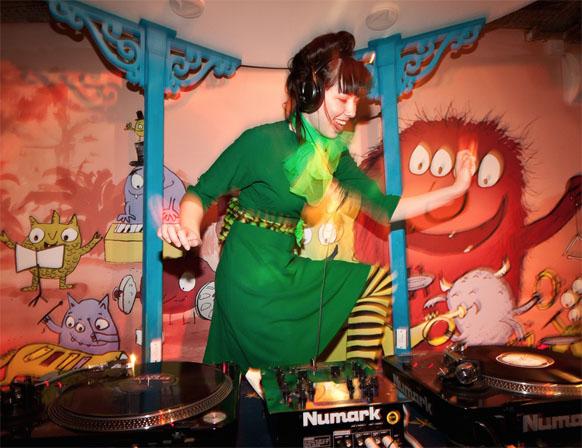 The next exhibition we were involved in used the amazing skills of animator and illustrator, Steve May who created a Superheroes; exhibition, comic book and action packed animation on a limited budget and the result was a superb mix of experiences for little superheroes in the fictional, Alphabet City chasing evil villain, 'Y' who had stolen the vowels. Always looking for a chance to make learning fun!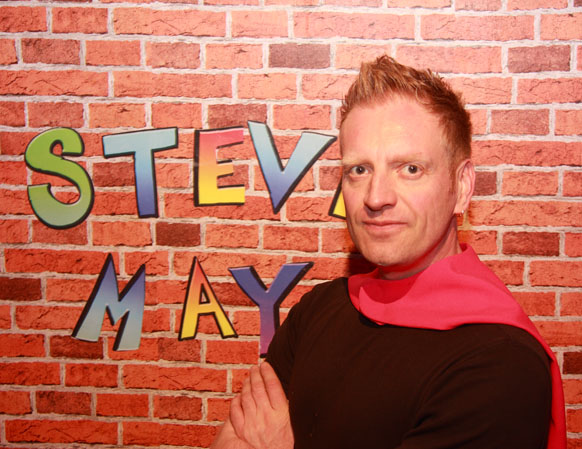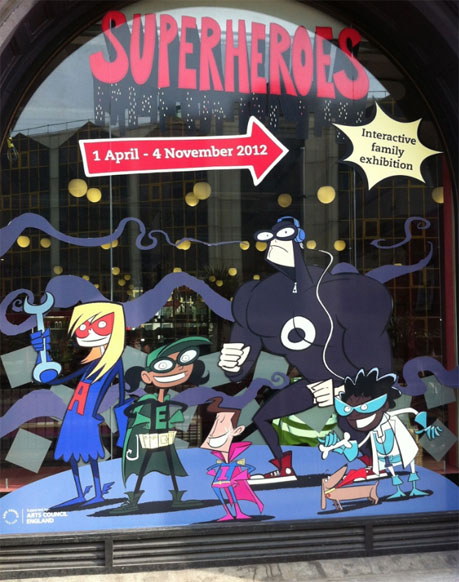 We had the chance to work on Discover's Story Cloud project. Kristyna Litten teamed up with Micheal Rosen and Adam Stower was paired with Andy Stanton to produce moveable illustrations for an online story gallery.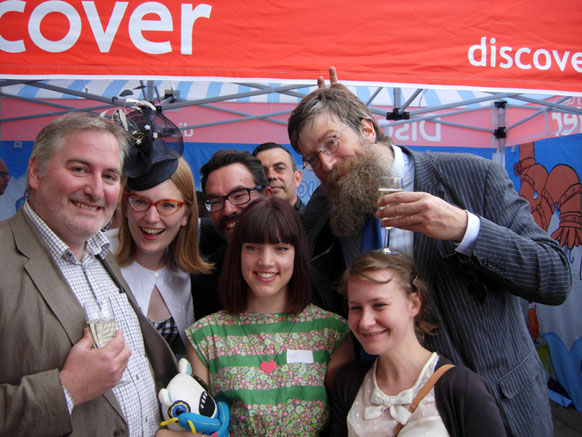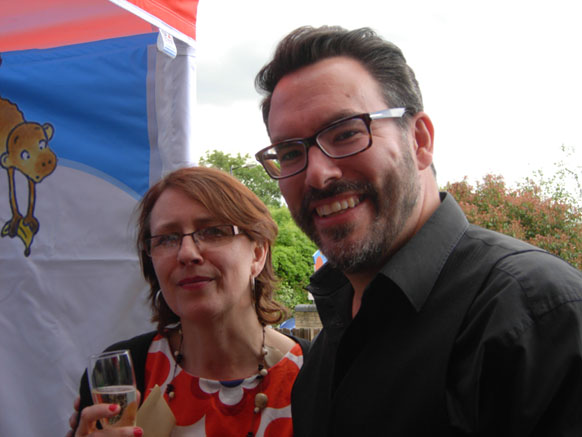 Our last Big Draw event was based around the Theme of Space and we had great fun creating a day of events with Discover regulars, Jonny Duddle, Adam Stower and Thomas Flintham, with the help of the excellent Story Builders. The children were able to explore the super galactic 'Journey to Space' exhibition created by Jim Field.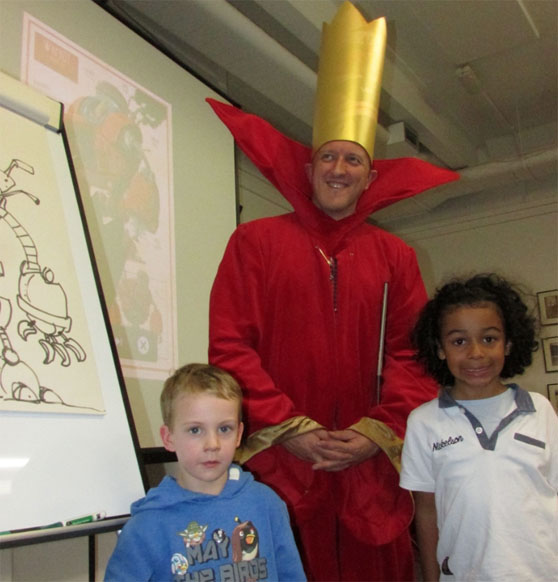 We have been involved in The Big Write Festival and the opening of the Olympic Park and the Bridge, we've been to countless openings, 10th birthday celebrations and industry events hosted by Discover. Thank you Sally for having the energy to create such a wonderful home for stories, thanks for your tenacity at fundraising, your effortless charm which made people want to work with you and make Discover such a success. You will be greatly missed but your legacy will grow and we hope to still be working with Discover in the years to come.